Prof. Willy Zwaenepoel receives the Swiss ICT Award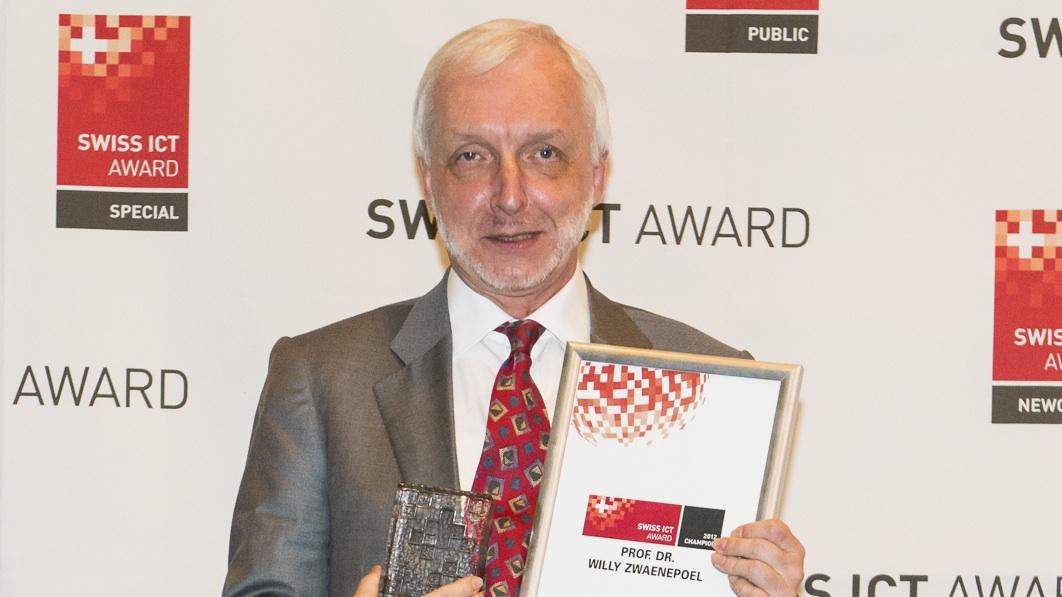 News in brief.

Prof. Willy Zwaenepoel has received the Swiss ICT Champion Award. The goal of the Swiss ICT Awards is to recognize the entrepreneurial accomplishments of members of the Swiss ICT industry, and more broadly to promote the ICT industry in the Swiss society. The winners serve as role models for entrepreneurs and employees in the ICT industry.
Willy Zwaenepoel received his B.S. from the University of Gent, Belgium in 1979, and his M.S. and Ph.D. from Stanford University in 1980 and 1984. In September 2002, he joined EPFL. He was Dean of the School of Computer and Communications Sciences at EPFL from 2002 to 2011.
Willy Zwaenepoel has worked in a variety of aspects of operating and distributed systems, including microkernels, fault tolerance, parallel scientific computing on clusters of workstations, clusters for web services, mobile computing, database replication and virtualization. Most recently, his work in software testing led to the creation of BugBuster, a startup based in Lausanne.
More information in the official press release
---