Prof. Rachid Guerraoui received a Google Focused Award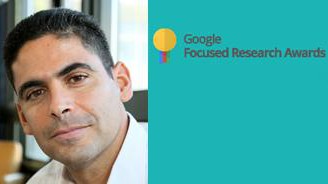 Professor Rachid Guerraoui was one of only two laureates of the prestigious Google Focused Award in Europe in 2013.

Google Focused Award supports ambitious research in computer science, in areas of study that are of key interest to Google, as well as, the research community of social networks and distributed systems.
The award will support Web-Alter-Ego project pursued together with Anne-Marie Kermarrec, research director at Inria Rennes (INRIA). The project focuses on an original architecture for personalization of Web services across multiple applications. It addresses the problem of extracting the alter-egos of a Web user, namely profiles of like-minded users who share similar interests, across various Internet-oriented applications, in real time and in the presence of high dynamics.
Professor Rachid Guerraoui is the head of Distributed Programming Laboratory LPD in the School of Computer and Communication Sciences at EPFL.
---