Prof. Fahlenbrach guest speaker at SFI–Capco Institute Forum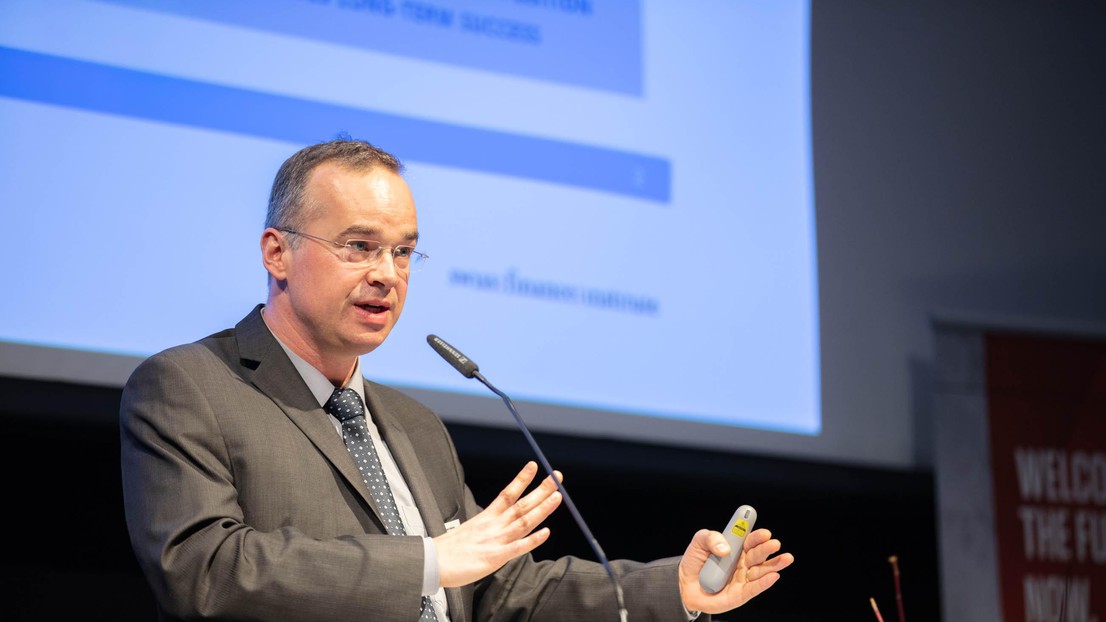 Professor Fahlenbrach of the SFI @ EPFL gave a speech at the SFI–Capco Institute Banking & Finance Forum on February 6. This forum covers a variety of banking and financial topics and allows for the exchange of knowledge between banking industry leaders and top-class academics and attended by 200 practitioners from Switzerland's banking industry.

Professor Fahlenbrach spoke on the topic of the passive asset management and corporate governance.
Passively managed funds received hundreds of billions in cumulative net new cash, much of it from outflows out of actively managed equity mutual funds. The dramatic increase in the ownership of corporations by passively managed funds raises the question to what extent passively managed funds have the capacity and interest to oversee corporations.

The panelists and chairman were :
Panelits:
Urban Angehrn, Group Chief Investment Officer, Zurich Insurance Group
Isabelle Bourcier, Global Head of Quantitative & Index, BNP Paribas Asset Management
Yves Bonzon, Head Investment Management and Chief Investment Officer, Julius Baer
Sandro Streit, Head of Asset Management, Schweizerische Nationalbank
Michael Strobaek, Global Chief Investment Officer, Credit Suisse
 
Chairman:
Dr. Ingo Rauser, Senior Partner—Switzerland, Capco Institute
---
---