Preserving alpine architecture through drawings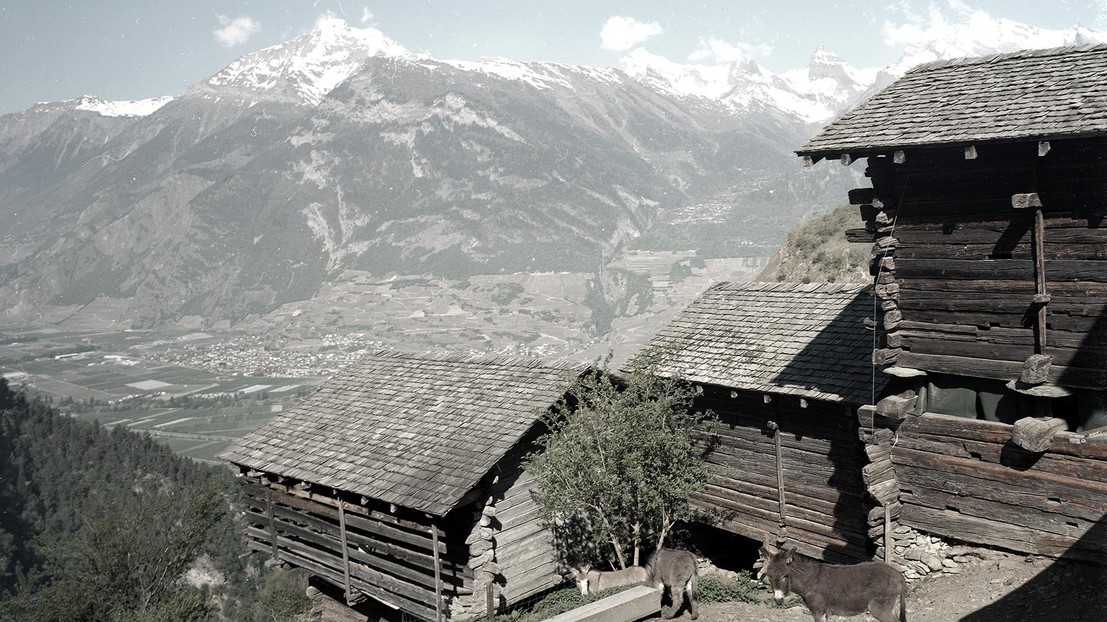 A new publication, a panel discussion and projects by EPFL students consider the future of alpine villages and their often-abandoned architectural heritage – particularly their emblematic granaries.

On May 4, the Médiathèque du Valais in Sion will host a panel discussion featuring professors from EPFL and the Polytechnic University of Turin, with Valais officials and local architects. The discussion will focus on ways to revitalize mountain villages. This event, the first of its kind, will be open to the public.
Alpine hamlets, some of which have been left abandoned, have one thing in common: their granaries. These raccards, as they are known, are a valuable heritage that must be preserved, according to Nicola Braghieri, an associate professor in EPFL's architecture section and co-organizer of the Sion event: "We need to take a scientific approach to this rural architecture. Not all of these buildings have been properly recorded, and unless they're renovated or revitalized in some other way, they'll end up being destroyed." For Braghieri, the removal of these structures, some of which date back to the 16th century, would be a major loss for our global cultural heritage.
Braghieri, who is the head of the Arts of Sciences Laboratory (LAPIS), has a particular fondness for alpine architecture. Drawing on his expertise, he has come up with a temporary solution to the problem of preserving the raccards. Last year, he took his undergrads to Isérables, a mountain village in the Valais, and got them to sketch the granaries there. Once back in Lausanne, the students built models based on their drawings (see pictures to download). At the same time, three scientists in Braghieri's lab assembled and organized the students' drawings.
For Braghieri, this is a win-win solution, both for EPFL and the canton of Valais: "Our students learn how to draw and understand the construction principles behind the raccards – 'kilometer-zero' buildings made from local rocks and wood. And the canton is happy to have a record of these buildings, from the perspective of standards, economics, and its local heritage."
Outing to Thur
Braghieri is taking his students back into the mountains this year, but this time to Thur, a hamlet within the village of Isérables. They will be there from 1 to 5 May, as part of a week of cross-disciplinary classes organized by EPFL. This year the students have to come up with innovative ways of revitalizing these villages. Their ideas will be assessed at the May 4 panel discussion, where Braghieri will also present a publication that contains the work done by the students at Isérables last year. For Braghieri, the future of this unique heritage is far from certain: "When we first showed them the work the students did in the Valais last year, the raccard owners were really interested. Many of them don't know what to do with these buildings, which have been passed down for several generations," said Braghieri. Back in the lab, researcher Patrick Giromini is closely analyzing these issues as part of his thesis on alpine architecture.
"Mutation du bâti rural," Médiathèque du Valais (Sion), Thursday, 4 May 2017, 6:15pm – 8pm
---
---