Presenting an International Executive Master in Postal Management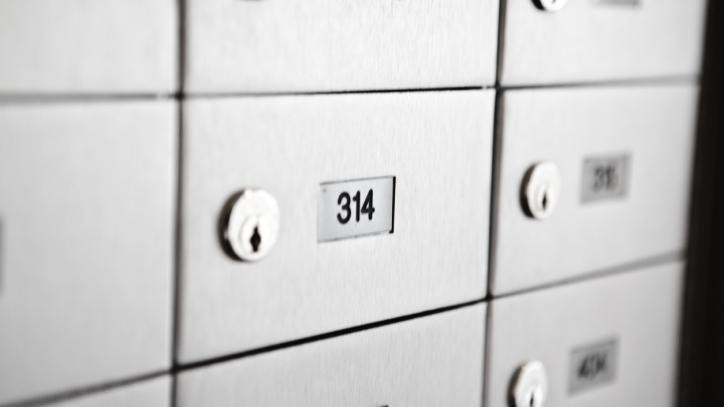 EPFL Middle East welcomed a group of 8 visiting international and regional Masters Students to complete the Technology Module of the Executive Master in Postal Management. The module was delivered at EPFL's Middle East campus, in Ras Al Khaimah.

The RAK based, two-weeklong module is part of the International Executive Master in Postal Management. It is especially designed to address issues from an industry-wide and multi-stakeholder perspective.
This international program explores key issues and challenges that today's Postal Industry leaders face. The program takes participants on a one-year global learning journey across four continents. Ras Al Khaimah is the program's concluding module.
Experienced managers which include postal operators, suppliers and stakeholders worldwide will develop an in-depth understanding of the particularities of the postal industry to lead their companies successfully into the future.

The program also allows students to build an international network of contacts, as students come together from Europe, Asia, Africa, and Latin America and the GCC to share experiences and learn from their highly qualified international classmates.
'
Prof. Dr. Matthias Finger, Academic Program Director, from EPFL's School of Continuing Education returned to the UAE to oversee the delivery of this module. He was accompanied by Erik Swars Managing Director Executive Master in Postal Leadership.
Swars points out "Participants of the Masters in Postal Management really have to think outside of the box in order to manage the profound challenges of the highly evolving postal industry. With the module in Ras-al-Khaimah, these future leaders get new and unique insights from an emerging region".
Through on-site modules at the EPFL campus on the shores of Lake Geneva, and at prestigious partner Universities in Asia, the Pacific and North America, participants will learn from some of the best academics and practitioners the sector has to offer. Numerous site visits around the world help the participants to benchmark their organizations against the best-in class. The Master's program offers students 15 months of intensive study and a range of international insights.
Upon successful completion of both the program and the Master thesis, participants will receive the Degree of Executive Master in Postal Management from the Ecole Polytechnique Fédérale de Lausanne, which consistently ranks among the top universities in Europe and around the world.

Contact details
Marianne Tremblay
Senior Manager, Executive Education
[email protected]
---