POWERlab team awarded the 2021 IEEE TPEL Prize Letter Award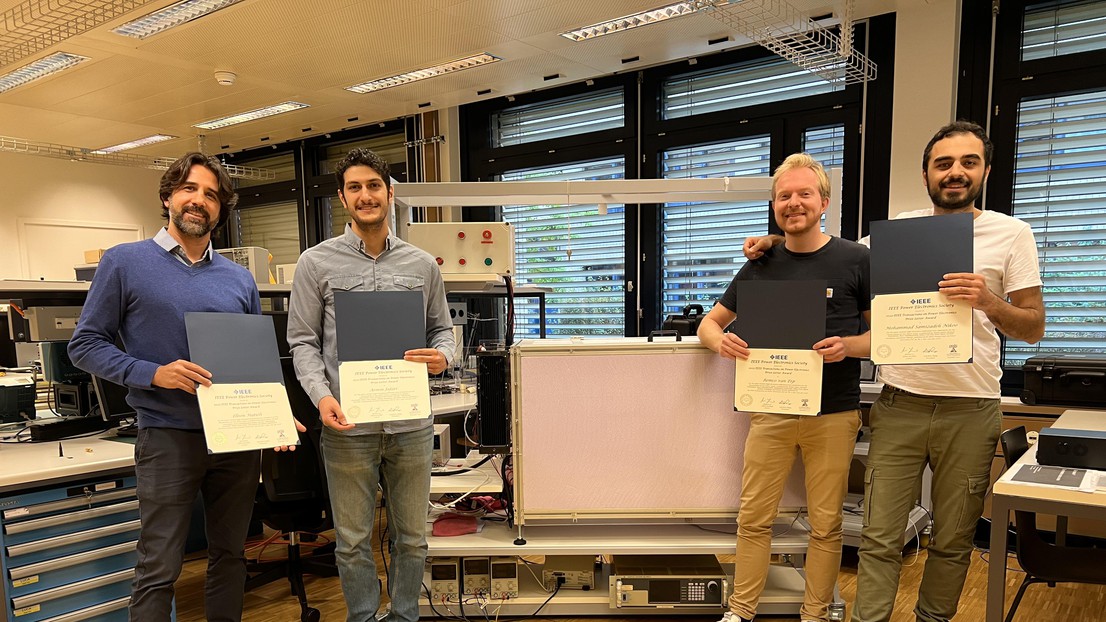 The EPFL School of Engineering's Power and Wide-band-gap Electronics Research Laboratory (POWERlab), headed by professor Elison Matioli, has received the selective 2021 IEEE Transactions on Power Electronics Prize Letter Award, for their paper entitled High-Accuracy Calibration-Free Calorimeter for the Measurement of Low Power Losses authored by Armin Jafari et al. and published on IEEE Transactions on Power Electronics (TPEL).

The selection of this work as the best published letter out of the 1,233 regular papers, letters, and correspondences published by TPEL in 2021, is a high honor and a tribute to the fine research quality, presentation, and potential impact that the research has to the field. The selection process was rigorous and went through multiple review levels and votes before the paper was selected for an award. The winners were announced at the TPEL Editorial Board Meeting during the IEEE ECCE conference held in Detroit, Michigan on October 9-13, 2022.
Congratulations Armin Jafari and the entire POWERlab team!
References
High-Accuracy Calibration-Free Calorimeter for the Measurement of Low Power Losses
Armin Jafari, Michaël Heijnemans, Reza Soleimanzadeh, Remco van Erp, Mohammad Samizadeh Nikoo, Enea Figini, Furkan Karakaya, Elison Matioli
Vol. 36, no. 1, Jan. 2021, pp. 23-28
---