"Our work can seem like science fiction"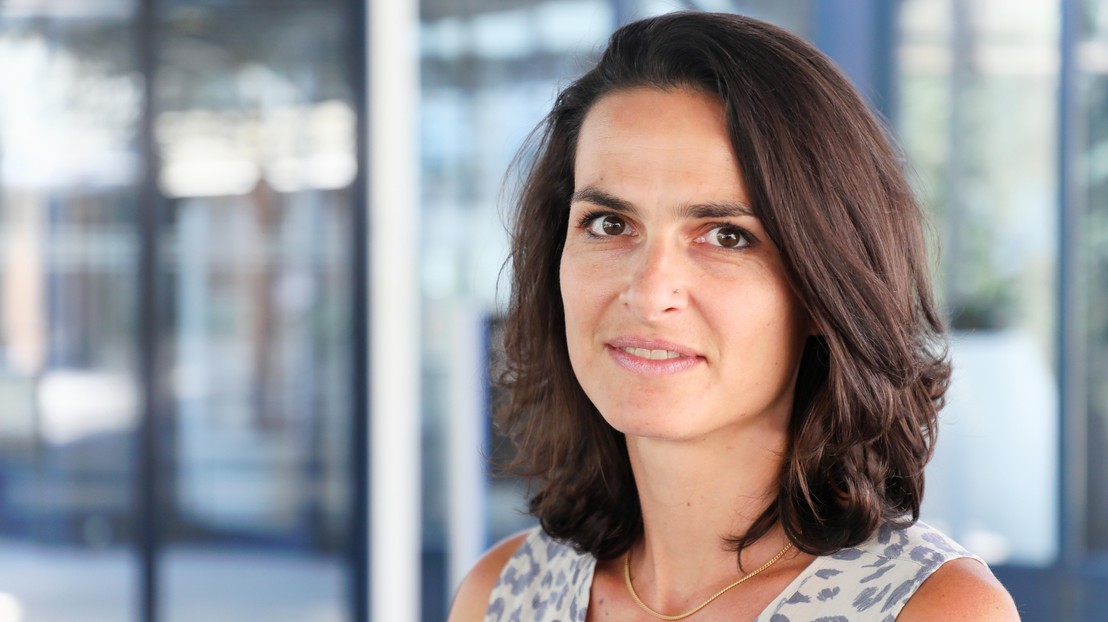 For EPFL's 50th anniversary, the School of Engineering proposes a series of portraits of female professors working within the school. Today we meet Camille Brès, a laser expert.

Associate professor Camille Brès has made a career out of studying the many ways that fast-moving light particles can enhance modern technology. We spoke with her about her research, which spans applications from pollution detection and self-driving cars to telecommunications.
Camille Brès has always been fascinated by light in all its forms. As the head of EPFL's Photonic Systems Laboratory at the School of Engineering, she is currently developing systems that use optical processes to generate lasers, detect pollution and amplify light beams and send them through fiber optic cables for high-speed telecommunications. "It may seem crazy to be able to send data hundreds of kilometers through tiny tubes," says Camille Brès. "To the non-scientists who sometimes visit our facilities, our work can seem like science fiction." But the exciting discoveries taking place in her lab are very real.
More specifically, she and her research team are involved in technologies we depend on daily, such as when we use our smartphones and computers. Her technology can help them communicate faster through fiber optics. She also works on making equipment lighter and easier to carry, such as for portable pollution-detection systems.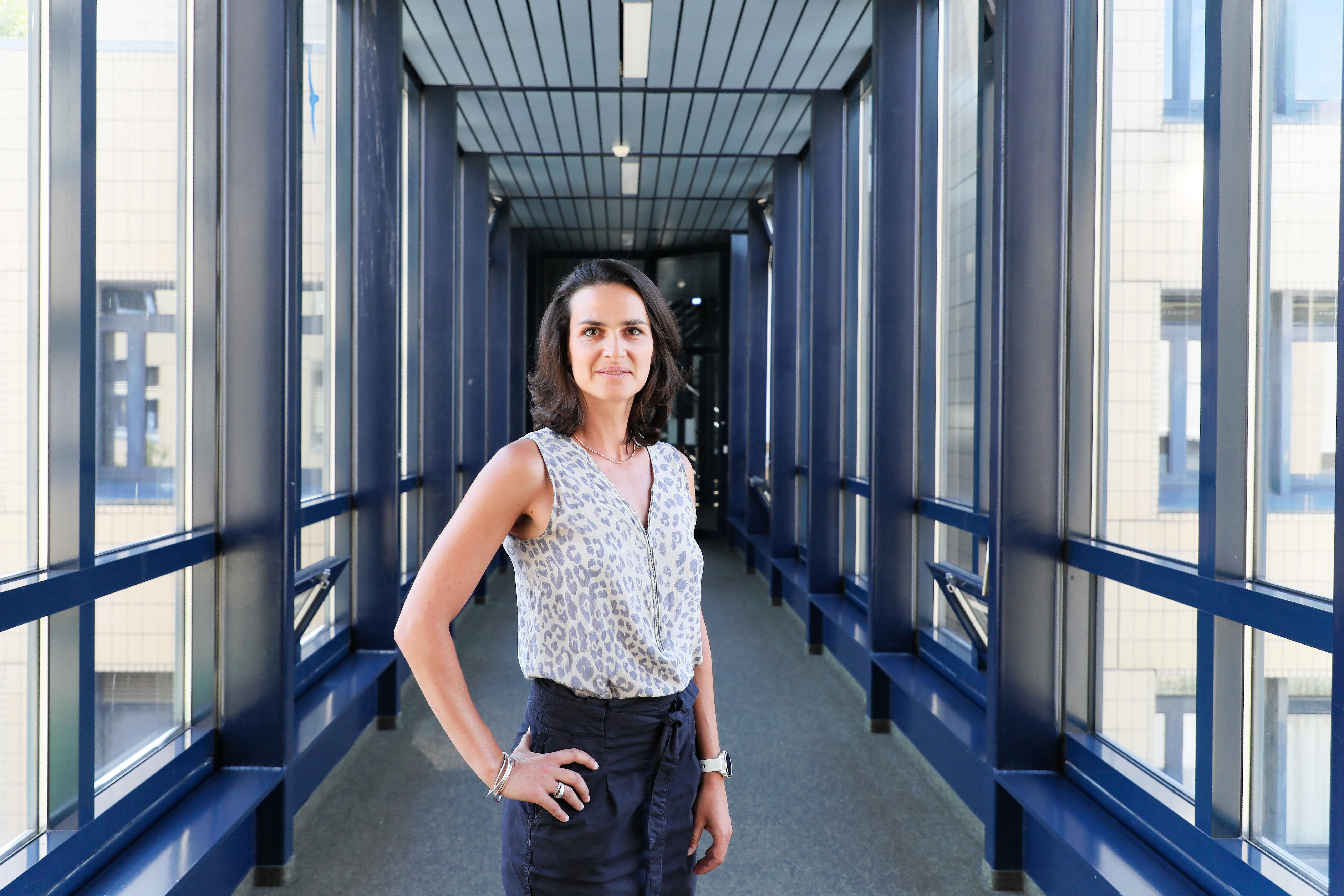 "It's a rewarding job"
Camille Brès's interest in this field started at an early age. "What I really like is being able to conduct fundamental research and discover new phenomena, and then to develop practical applications for what we find. I learn something new every day – it's a rewarding job."
Her father taught physics and chemistry and her mother taught history and geography. Born in Montpellier, Camille Brès loved to build and create things as a child. "I would spend hours and hours playing with Legos. I also liked constructing various objects out of wood, twine and scotch tape – coloring books weren't my thing." After studying math and physics in high school, she went to Canada's McGill University at the age of 17 and obtained a Bachelor's degree in electrical engineering. "I was used to travelling because my family had lived in several different countries. When I had the opportunity to go to Canada, I took it!"
As part of her degree program, Camille Brès found a summer job at a photonics lab and was immediately drawn to the topic. "That's when I really became interested in photonics. I worked there again the following year, and I've stuck with photonics ever since."
She obtained a PhD in electrical engineering from Princeton – selecting photonics as her thesis topic – and conducted post-doc research at the University of California San Diego. Camille Brès then brought her enthusiasm and cutting-edge work to EPFL, which she joined as a Tenure track Assistant Professor in 2011 and where she now leads a research team, as an Associate Professor.
"I've always pursued my interests without asking myself too many questions. Of course it's healthy to give a little thought as to whether you have the right skills for the job, but constantly doubting your capabilities – as women sometimes do – is counterproductive." Has she seen a lot of women in her field? "No. It's mostly men. And that's really apparent when I give my lectures. But throughout my career I've always felt at ease, supported by my colleagues."

"People often ask me which professor I work for"
Camille Brès has been inspired by many mentors along the way – all men. But most of the time she doesn't even notice the gender disparity. "Sometimes when I look up from my teaching notes and notice I'm the only woman in the room, or when I'm giving a presentation to a room full of men, I'm a little surprised. But that usually lasts just a second and then I focus back on what I was talking about."
Gender stereotypes don't bother her unduly. "When I say I work at EPFL, people often ask me which professor I work for. But I don't get offended. I actually enjoy politely correcting them and, hopefully, helping them overcome their gender biases."
So what advice would she give young women starting out in this field? "If you find something you're interested in, go for it and don't worry about it. Even if you end up making a mistake – so what? The one question you should be asking yourself is, 'Does this field really interest me?' and not 'Am I really good enough?'."
And her interest in photonics hasn't faded with the years. A mother of two, she has deftly balanced her family life with a successful career and has published numerous articles. "I even find it hard to switch off while I'm on vacation. If someone sends me an interesting article, I'll want to read it right away."
Among her many career goals, her most ambitious is "to write a seminal paper that leaves a mark on my field. But that's not something I'm chasing after – I'm just doing what I love."
Doing what she loves also entails making time for hobbies. "I used to be highly involved in the theater, but now I mostly run, swim or go cycling. In other words, things that don't require a lot of time!"
---
Author:
Laure-Anne Pessina
---