Open Robotics Textbook: One million downloads reached!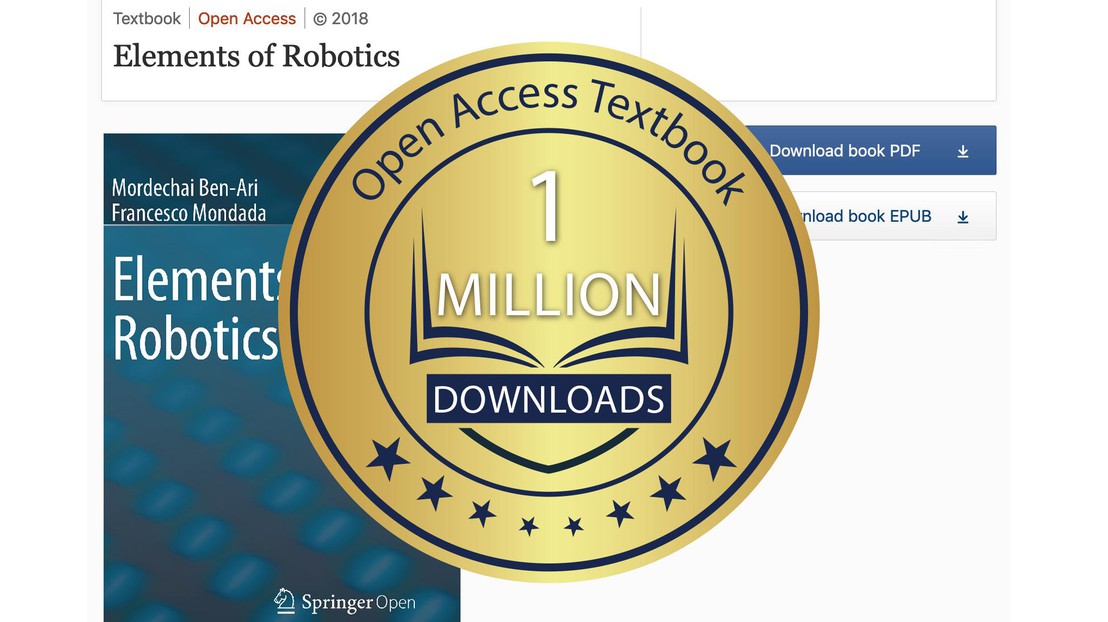 Proud of the million of accesses to the textbook "Elements of Robotics" written by Professors Moti Ben-Ari and Francesco Mondada, based on the Thymio robot expercience.

This open access book is used in many courses worldwide and presents the basic ideas of robotics algorithms for high-school students.
---