NMR Microsystem for Label-free Characterization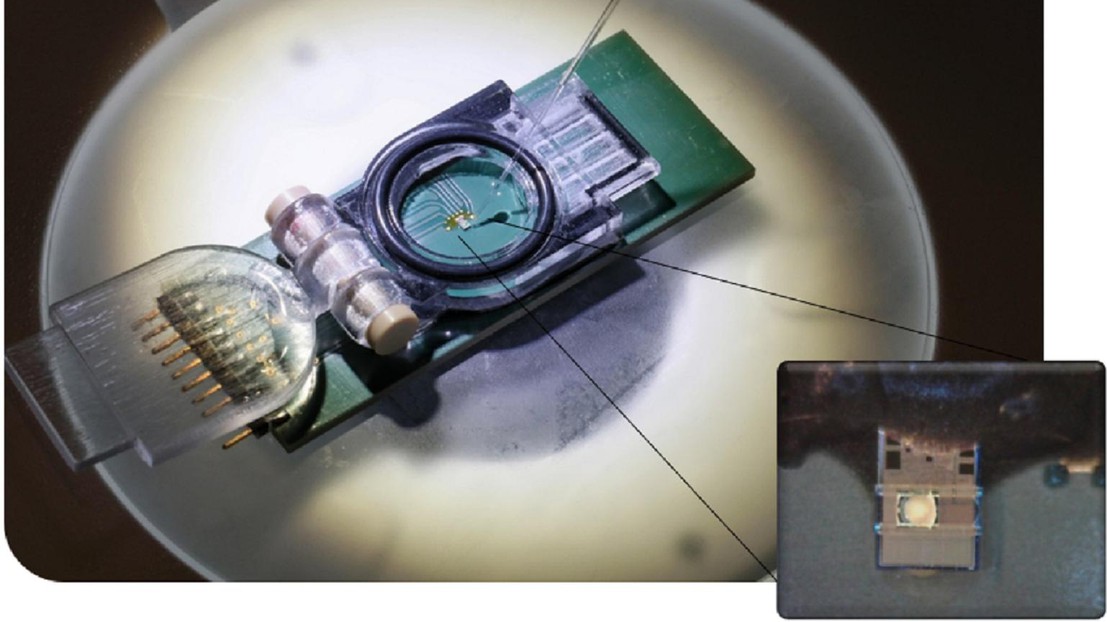 Congratulations to Marco Grisi, Gaurasundar M. Conley, and Kyle J. Rodriguez from Microsystems Laboratory and the start-up company Annaida Technologies for their publication in scientific reports "NMR microsystem for label‑free characterization of 3D nanoliter microtissues"

Performing chemical analysis at the nanoliter (nL) scale is of paramount importance for medicine, drug development, toxicology, and research. Despite the numerous methodologies available, a tool for obtaining chemical information non-invasively is still missing at this scale. Observer effects, sample destruction and complex preparatory procedures remain a necessary compromise. Among non-invasive spectroscopic techniques, one able to provide holistic and highly resolved chemical information in-vivo is nuclear magnetic resonance (NMR). For its renowned informative power and ability to foster discoveries and life-saving applications, efficient NMR at microscopic scales is highly sought after, but so far technical limitations could not match the stringent necessities of microbiology, such as biocompatible handling, ease of use, and high throughput. In a truly interdisciplinary collaboration between academia and industry, Annaida Technologies SA and EPFL introduce a novel microsystem, which combines CMOS technology with 3D microfabrication, enabling nL NMR as a platform tool for non-invasive spectroscopy of organoids, 3D cell cultures, and early stage embryos. In this study we show its application to InSphero AG's microliver models simulating non-alcoholic fatty liver disease, demonstrating detection of lipid metabolism dynamics.
Find more details in: https://www.nature.com/articles/s41598-020-75480-0
Funding
This work was partially supported by EPFL, the Swiss National Science Foundation under grant 40B1-0_180268, the FIT foundation of Canton Vaud via the EPFL Innogrant program, Innosuisse under Grant 39821.1 IP-LS, and the European Union's Horizon 2020 research and innovation program under Grant agreement No 681002.
---