Nikolay Golubev receives Branco Weiss Fellowship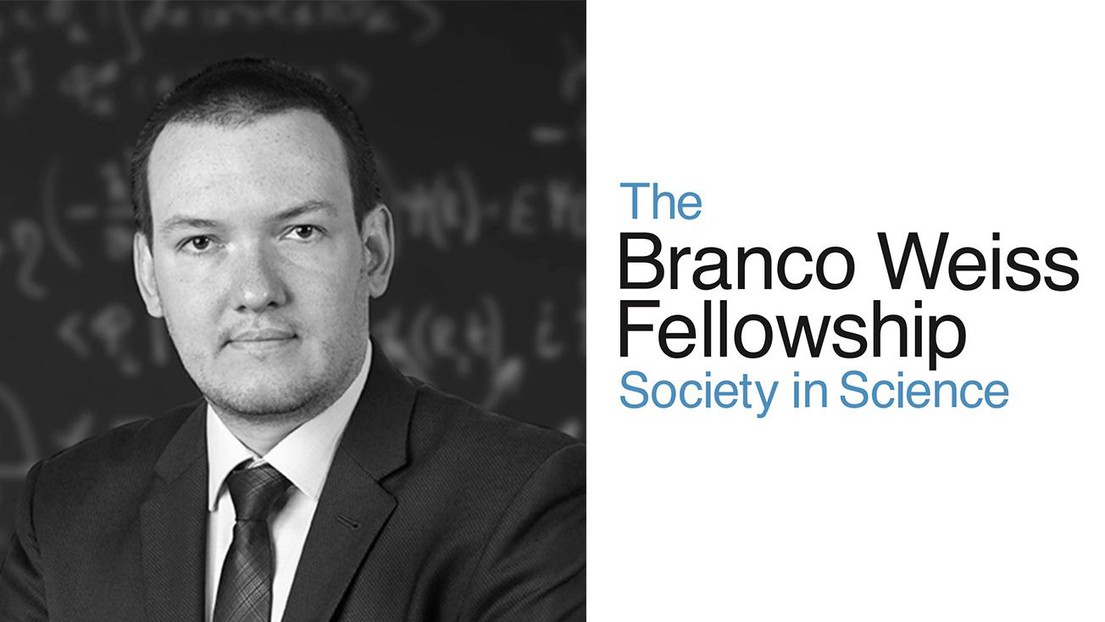 The Branco Weiss Fellowship – Society in Science has selected Dr Nikolay Golubev as one of its six new fellows in 2018.

Named after Swiss entrepreneur and patron Branco Weiss, the Branco Weiss Fellowship – Society in Science (BWF) is a postdoc program based in ETH Zürich, which offers a platform for exceptionally qualified researchers who are "willing to engage in a dialogue on relevant social, cultural, political or economic issues across the frontiers of their particular discipline."
Since it was founded in 2002, the ETHZ-based program aims to award up to ten young researchers around the world each year with generous personal research grants. The grants allow the researchers to work freely on whatever topic they choose anywhere in the world, for up to five years. The number of recipients depends on the number of applications satisfying the organization's stringent requirements, which not only considers the scientific abilities of the candidates, but also their personal qualities and the relevance of their projects.
This year, the Branco Weiss Fellowship – Society in Science has selected Dr Nikolay Golubev for its prestigious award. Dr Golubev is based at EPFL's Laboratory of Theoretical Physical Chemistry, and the fellowship will allow him to work on the development of a new theoretical approach that can shed light on the fascinating interplay between electronic and nuclear motion in molecules.
More information on Dr Golubev
The project
Although mathematical equations describing quantum behavior of microscopic particles are known for almost one hundred years, their direct solution remains extremely difficult for systems with more than a few degrees of freedom. In order to overcome these limitations, Dr Golubev aims to develop a new theoretical approach based on the alternative representation of the molecular wavefunction. This new methodology will provide experimentalists the needed conceptual understanding of fundamental principles underlying electron-nuclear interactions and will be indispensable in interpreting the fast-growing data from modern experimental observations of ultrafast electron-nuclear dynamics. His research will help to interpret recent groundbreaking experiments measuring properties of matter at the microscopic level and on fundamental time-scales.
About the Branco Weiss Fellowship – Society in Science
The Branco Weiss Fellowship – Society in Science was founded in 2002 to provide a platform for researchers in the natural sciences and engineering who are aiming to extend their scientific work to cover specific social and cultural questions and perspectives. The fellowship was initiated and financed by the Swiss entrepreneur Dr. Branco Weiss, who died in 2010. It belongs to ETH Zurich (Swiss Federal Institute of Technology Zurich). Professor Angelika Steger, Professor Heidi Wunderli-Allenspach and Professor Josef Zeyer direct the fellowship program, and are supported by prominent international scholars from a wide array of disciplines. To qualify for the prestigious grant, candidates must hold a PhD and provide evidence of outstanding scientific achievement.
For more information on The Branco Weiss Fellowship, please visit www.brancoweissfellowship.org
---