My students are my biggest achievement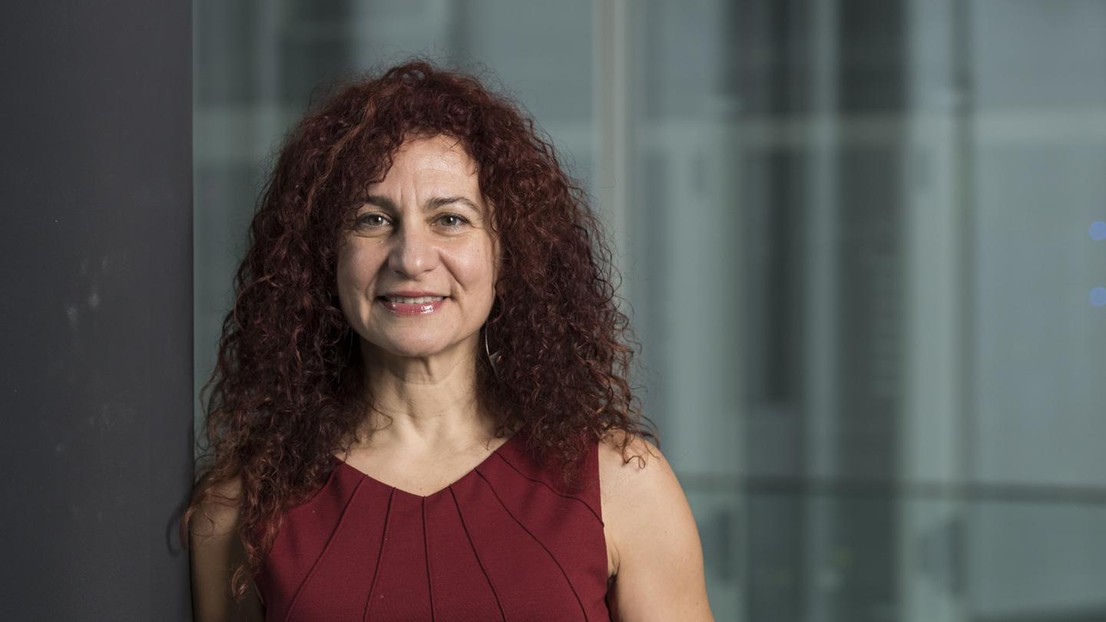 EPFL Professor Anastasia Ailamaki wins the prestigious Women in Database Research Award and is appointed as a member of Academia Europaea.

Anastasia Ailamaki earned her undergraduate degree from a computer engineering school in Greece studying among 154 classmates, out of which only 9 were female. Now, she is a Professor at EPFL's School of Computer and Communication Sciences (IC), and heads the Data Intensive Applications and Systems Laboratory (DIAS). This September, she won the 2020 VLDB Women in Database Research Award for 'pioneering research on the interaction between hardware micro-architecture and database engine performance'.
Her research interests include data-intensive systems and applications, particularly in strengthening the interaction between the database software and emerging hardware and I/O devices, and in automating data management to support computationally-demanding, data-intensive scientific applications. She is currently working on developing real time analytics infrastructures – or real time intelligent systems – that incorporate change as a core premise.
Ailamaki says the award is an honor, "it's always humbling and fabulous to win awards and I have been fortunate to have my work recognized often, but I feel that my biggest achievement, and most important contribution to my research field, are my students and post-docs. I enjoy working with young people very much and I learn from them as much as I hope that they learn from me."
It is a satisfying reflection for someone who admits that becoming a professor is 'just how it happened' for her, and she credits her path to a computer science approach when making some of life's big decisions, "from my early adulthood I was borrowing from mental lessons in computer science to help make decisions in my personal life. Systematic computational and algorithmic thinking works and is extremely useful in everyday life. When you make a decision with all the data at hand, there are no regrets."
Another reflection upon winning the Women in Database Research Award, and being elected as a member of the Academy of Europe, an association that aims to advance excellence in science and research for public benefit and education, is how much the field of computer science has changed for women during her 30-year career. Ailamaki feels fortunate to have studied in an undergraduate environment with uneven demographics but without gender discrimination; nevertheless, she did run into problems later on: "I was trying to find a job as a young graduate and the reason I became inclined to go and do a PhD was that I had trouble finding a hands-on job in computer systems. No-one would trust a woman as a system developer or network manager."
She believes there is significantly less discrimination now which is definitely a positive change. Perhaps more challenging is that women who do make it into faculty-level positions in computer science are still few and far between, and this means that they are extremely over-stretched sitting on committees and other such representations. What Ailamaki finds very encouraging is that across all scientific fields, research communities and professional organizations colleagues are conscious of the problem and are trying hard to do something about it.
And, her advice to young people entering computer science today? "Do what makes you happy, do what you are passionate about and this is what will help push science forward to the next revolution. For women especially, don't think about gender because this is starting off on the wrong foot. When we work, we must be genderless; my holy grail is that by the time I retire we are no longer talking about women or men in science but just great scientists."
---