"My home became my laboratory"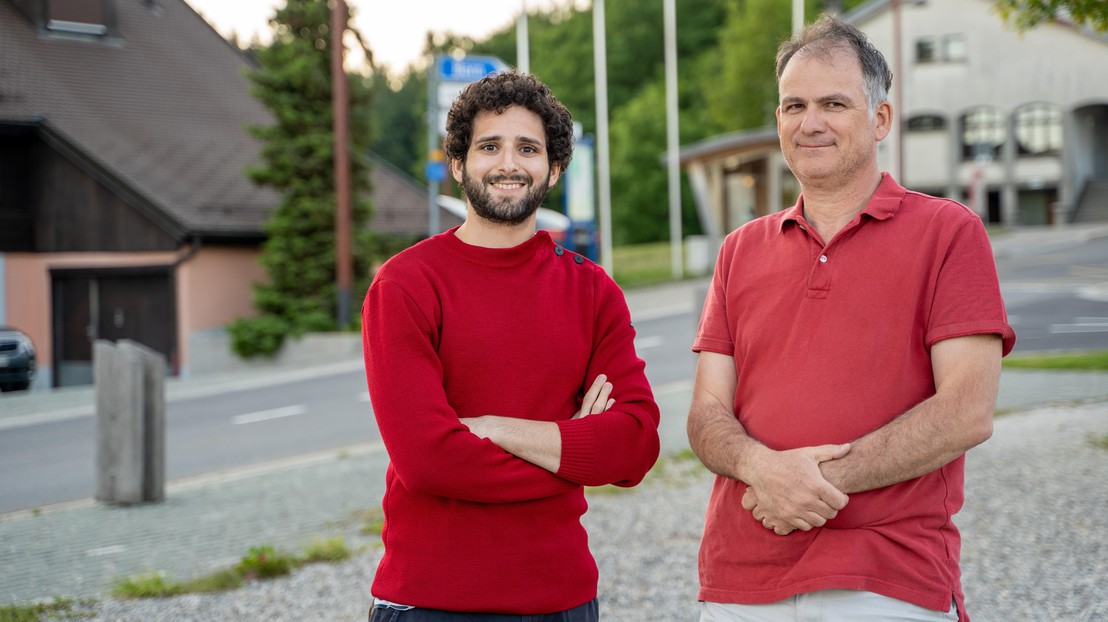 Anyone taking a walk through the Ecublens campus between mid-March and mid-May would be excused for thinking that nothing much was happening. Beneath this calm surface, however, the scientific community was working at fever pitch. This was particularly the case with Bruno Lemaitre's lab.

After taking a few days to get their bearings, Bruno Lemaitre's team resumed their research work, both remotely as well as in the lab. "We didn't slow down throughout the entire seven weeks of lockdown. Between thesis work and writing articles, everyone kept active. Personally, I used the time to prepare my new courses. In the laboratory, my team, working in two groups of five, continued their efforts. Even our fruit flies were kept busy!
One of my postdocs is from Wuhan, and he was there when the pandemic started. He made it back to Switzerland right before the borders closed, and he self-isolated before the lockdown began. We had joked a bit about how Wuhan had been completely shut down – but then it all hit us here too."
A highly dedicated team
Meanwhile, the researchers at the Global Health Institute (GHI), which Lemaitre heads, were hard at work. "Mélanie Blokesch, Jacques Fellay, Didier Trono and Marcel Salathé offered the government their time and expertise," Lemaitre says, "while Dean Gisou van der Goot – also a GHI member – had the considerable task of adapting campus life to lockdown. Their skills and knowledge in microbiology, epidemiology, virology and infectious disease genomics propelled them out of their labs and into the spotlight."
"My home was transformed into a laboratory," he continues. "My son Joseph, who is writing his thesis under Professor Andrea Rinaldi at the School of Architecture, Civil and Environmental Engineering (ENAC), was at the forefront of epidemiological research. Right from the start, he was developing models to measure the health impact of COVID-19 along with researchers from Johns Hopkins University. He developed models for New York, California and a number of other states. It was exciting work, and he was busy day and night. In the end, I think my wife got a bit tired of hearing us always discussing the same thing."

Bruno and his son Joseph Lemaitre, both researchers, spent the lockdown under the same roof
An inner journey
Bruno Lemaitre also used the lockdown to recharge his batteries and experience something out of the ordinary: "During the hiatus, I went on a five-day fast organized by the EPFL Chaplaincy. I do this each year, but this time we communicated virtually via Zoom. The fast is an inner journey, but one that you share each day with other staff members and students. During this unusual period, the fast seemed a little easier than in past years."
---