MT 180: EPFL Winners 2016
Repurpursing drugs to a new therapeutic use in three minutes: mission accomplished with ease for Julie Scotton, who won EPFL's second annual My Thesis in 180 Seconds competition this evening. The crowd was treated to an entertaining and edifying peek inside EPFL's laboratories.

A subtle blend of seriousness, humor and charm helped Julie Scotton win over the jury in this year's My Thesis in 180 Seconds competition. What exactly is this life sciences doctoral candidate working on? She is trying to identify existing drugs that could be effective in treating a particular form of brain cancer. For an hour and a half, Scotton and 13 other finalists gave the 500 spectators at the Rolex Forum a peek at what is going on within EPFL's laboratories. Under the competition's rules, the students had three minutes – not one second more – to regale the audience with their cutting-edge research projects without resorting to technical terms and arcane references.
Three prizes for a doctoral student in computer science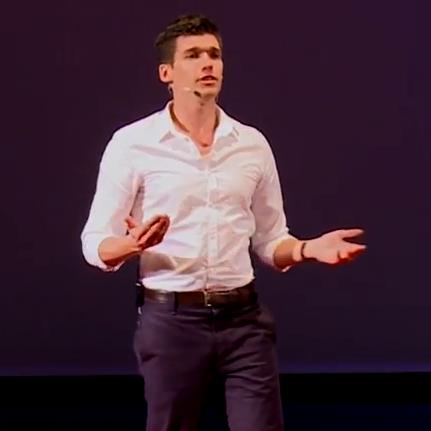 Procrastination and TV series: two metaphors that immediately connected with the audience and with the five judges from academia and the media industry. Giel Op't Veld, who is doing his PhD in computer and communication sciences, pocketed the jury's 2nd prize, the audience award at the finals and an audience award during the qualifying rounds. He drew on his oratorical talents to put an amusing and fascinating spin on his algorithms, which may one day help people download their favorite TV series faster during peak periods (watch the video).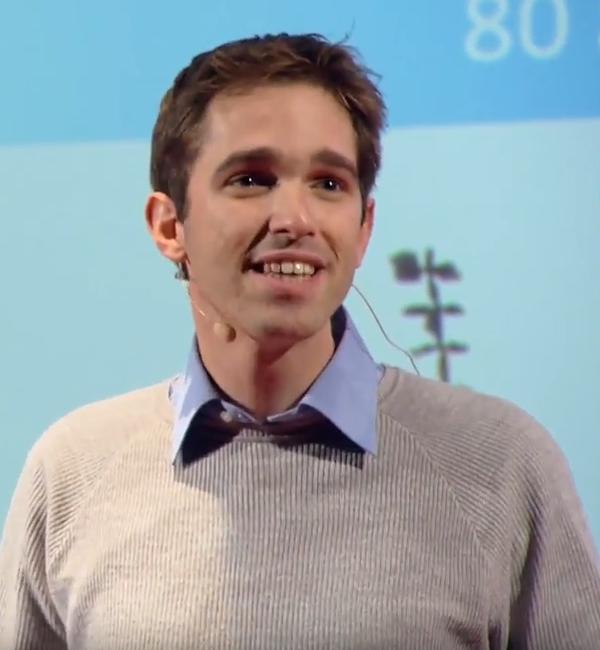 Third place went to Amaël Cohades, who is working on a technology to enable composite materials to repair themselves, the way a wound heals (watch the video).
The top three finishers walked away with 1000, 700 and 400 francs, respectively, through the generosity of the Vaud Chamber of Commerce and Industry (CVCI) and Innogrant EPFL. They also qualified for the Swiss finals, which will take place next spring in Geneva. This is hard-won recognition indeed. The participants report that, on average, the competition requires three solid days of preparations: developing their presentation, attending a course on public speaking and doing countless practice runs.
Research comes alive
This special evening showcases the PhD students' wide-ranging topics, which include using formic acid to store hydrogen in tomorrow's engines, communication between live and robotic fish, and working with neural networks to treat anxiety. Thanks to the passion and oratorical skills of these up-and-coming scientists, research projects with tongue-twisting titles suddenly come to life on stage. The spectators went home having learned a thing or two about topics they may have never even heard of previously.
The finalists were selected on the basis of videos of their presentations made during three qualifying rounds attended by 32 doctoral students. Most of them had participated in a day-long course on public speaking given by either the Employee Training Service or the Language Centre. This year, for the first time, students could earn an ECTS credit for attending this course and delivering a presentation that meets certain criteria concerning the clarity and structure of their presentation, elocution and their use of plain language.
The first My Thesis in 180 Seconds competition in Switzerland took place in October 2015 at EPFL. It is now run by all universities in French-speaking Switzerland. The first Swiss final was held this past spring. The winner, Désirée Koenig, went on to win the international final in Rabat, Morocco in September.



---
---