Montreux Jazz archives go digital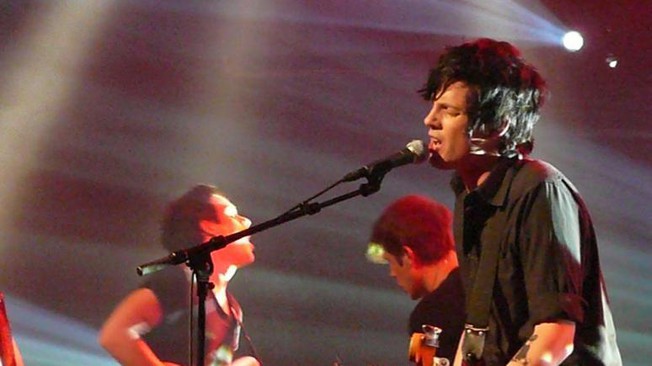 09.12.10 - More than 5000 hours of video recordings of the Montreux Jazz Festival, including artists like Ella Fitzgerald, Miles Davis, Phil Collins and David Bowie, are to be digitally archived as part of the Montreux Sounds Digital Project. The watchmaking company Audemars Piguet, Montreux Sounds SA – the company that manages the festival's audio-visual archives – and EPFL are joining forces to convert this heritage into digital media.

The Montreux Jazz Digital Project has several objectives – both musical and technological:
- list, digitize and index the content of the 5000 hours of video, and its equivalent in audio
- manage the storage, the security and the protection of the digitized recordings, as well as access to them
- leverage the exceptional value of this musical heritage using EPFL's leading-edge research in the area of computing and audio-visual
- ensure an optimal preservation of these recordings for future generations
This vast documentary and scientific project will be launched in 2011, and will make the digital archives available to scientists, students, musicians and other professionals on the EPFL campus. The availability of these archives should result in new research options and opportunities for studying the domain of musicology, as well as research into sound and video. There will be a progressive and partial opening of the archives to the public, with some recordings being accessible at branches of the Montreux Jazz Café (already open in Geneva and Sydney). EPFL will use this rich heritage as a base for launching its MetaMedia Center, a center of competence for the enhancement of media and the development of research in this domain. 
Montreux Jazz has made history
Since its beginnings in 1967, the Montreux Jazz Festival has systematically recorded the concerts, and this has contributed to its success. The first recordings were made with the Télévision Suisse Romande, using a wide range of television formats. With the advent of new audio-visual technologies, the Festival began recording in high definition in 1991, and this year actually experimented with 3D, in partnership with Nagra Kudelski.
The physical deterioration and technological obsolescence of the audio-visual media – of which there are no backup copies – has prompted the Montreux Jazz Festival to find a solution to manage these media in the long term.
The number of recordings (5000 hours representing 4000 groups and solo artists), the diversity of musical styles reflected in them, and the fact that no other festival in the world has such a heritage, means that these archives are a unique treasure, and without doubt one of the greatest musical documents of the last 40 years.
(c) photo by Creative Common: Christoph!