Michael Grätzel awarded King Faisal International Prize in Science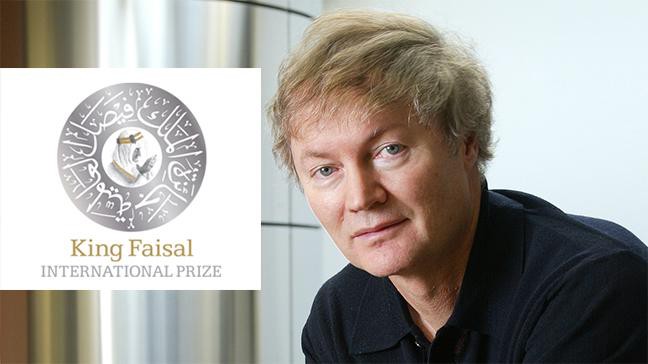 Professor Michael Grätzel has won the 2015 King Faisal International Prize in Science, recognizing his work in developing photo-electrochemical systems for solar energy conversion.
The King Faisal International Prize is sponsored by the King Faisal Foundation in Saudi Arabia. Every year, the award is presented to "dedicated men and women whose contributions make a positive difference" in five different categories: Service to Islam, Islamic studies, Arabic Language and Literature, Science, and Medicine.
Professor Michael Grätzel (EPFL) has been awarded this year's Science Prize, whose topic was "Chemistry". Grätzel is known for his world-famous "Grätzel cells", dye-sensitized solar cells that have revolutionized solar energy conversion technology. Grätzel cells are also simple and relatively inexpensive to manufacture, and feature unique flexibility and transparency.
The Prize includes a handwritten Diwani calligraphy certificate, summarizing the laureate's work, a commemorative 24-carat, a custom-made 200 g gold medal, and a cash endowment of $200,000. In its press release, the King Faisal Foundation states: "Professor Grätzel's work has had and will continue to have a major impact on the practical realization of solar-energy conversion."
The award announcement took place in a ceremony in Riyadh, on February 3, 2015. Michael Grätzel shares the Prize with Professor Omar Mwannes Yaghi from the University of California, Berkeley.
---
---