Meet the ReO members! Episode 14 - Ainhoa Echeverria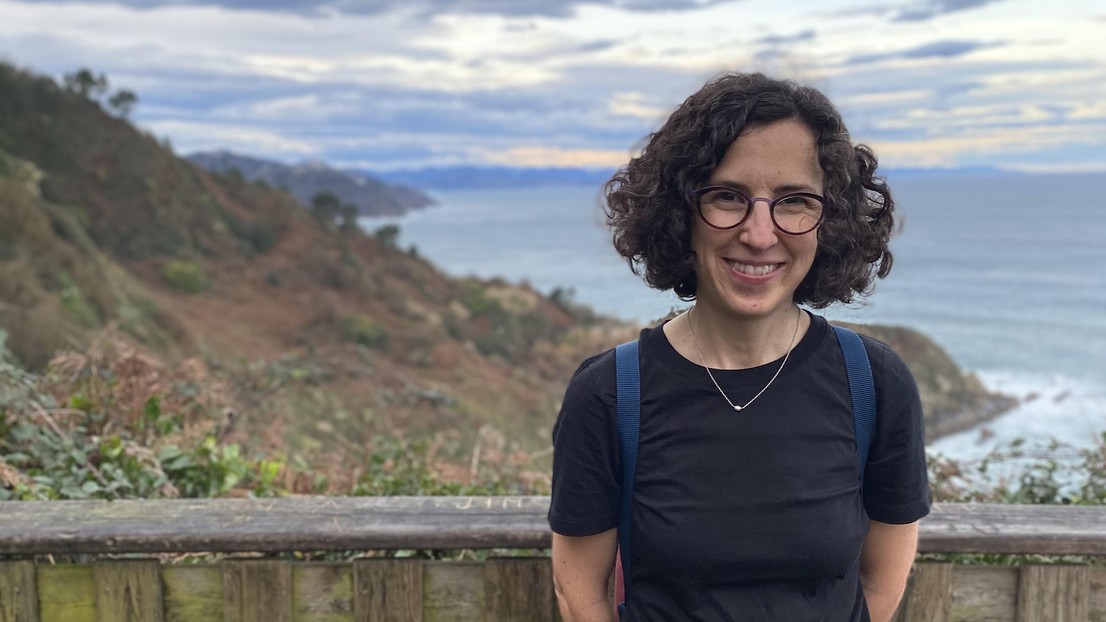 Meet the ReO members! is a series aimed at introducing the EPFL Research Office members. Meet Ainhoa Echeverria, Programme Manager, in the fourteenth episode!

How would you describe yourself in a few words?
So when I ask GPT about my name the answer is: "Ainhoa is a unique and beautiful name that reflects the cultural richness and diversity of the Basque Country". There is some truth to this statement: I am from the Basque Country! And I promise human answers for the rest of the interview.
What has been your career path?
I studied Business Administration and specialized in International Management. I finished my studies in France thanks to an Erasmus scholarship. After my studies, I was awarded a grant to work in the Economic Section of the Spanish Embassy in Finland and then I worked for 1.5 years for a Spanish company in England. Before coming to Switzerland, I worked 6 years in Brussels in European Affairs related positions. I have been working at EPFL in several positions for 10 years now, and since 2018, I have been a Programme Manager in the European Funding Team at the EPFL Research Office. I guess these 18 years of working experience do not make me any younger!
What does a "Programme Manager" do at the EPFL Research Office?
A Programme Manager identifies funding opportunities for the EPFL research community, communicates them to the campus, advises researchers interested in applying and supports them in the management of their 3rd party funded projects.
What is driving you in your job?
Curiosity is a strong driving force. I try to understand as much as I can the projects I see in the context of my position, and while I certainly cannot claim understanding at 100%, I am always amazed and proud by the incredible science that is done at EPFL. I thrive to give the best service I can to the research community, trying to make as smooth as possible the administration related processes when applying to European funding and managing the projects funded by the EU.
What are the main challenges you are facing on a daily basis?
Currently, and as part of the European Funding Team, the communication to the research community about the non-association to Horizon Europe is clearly a major challenge. Indeed, despite the current non-association, Swiss institutions can still participate to most of the calls, and will instead be funded by the SERI. For those opportunities where Swiss institutions cannot apply, the SERI has mandated the SNSF to launch replacement calls. We have put in place a "virtual guichet" the first Monday of every month from 10:00 to 11:00 to answer any questions related to European Funding, so consider this an open invitation to attend! Outside EPFL, what do you enjoy doing the most?
Outside EPFL, what do you enjoy doing the most?
I enjoy discovering this beautiful region, walking, cycling, or rowing in the lake. I also like dancing flamenco, which is quite unusual for a person coming from the Basque Country, for those who are familiar with the regionalisms in Spain. I have left part of my heart in every place where I have lived, but I particularly love going back to the Basque Country and to Brussels to meet my family and friends.
What are your life and/or career aspirations?
I like to take one step at a time, and particularly after COVID times, I try to plan ahead but also ensure that I enjoy the present time. I am happy to plan, while being ready to adapt and take on unexpected paths if needed!
---