Mathumanitarian Games
Math students have gone to South Africa to teach math in a fun way to the children of Townships.

They could have gone around the world and enjoyed a well deserved break from their studies. Instead, these 24 bachelor students prefered to share their taste for mathematics in South African township classrooms during a two-week trip in the north of the country. "We were very inspired by the experience of Carolina Ödman–Govender. The EPFL alumni association has created an outreach program on astronomy for children in developing nations," explains Ariane Bazin, one of the project directors.
It turns out that an article in The Economist gave birth to the idea of the project. The magazine published an article reporting that in teaching mathematics, South Africa arrives in penultimate position.
After reading it, Matthew Simeoni and three other students decided to create EPFL's Mathematical Humanitarian Project: "Since the end of apartheid, the education system in South Africa has suffered large disparities between urban and rural areas and between public and private schools. In the public schools, teachers are volunteers – not professionals. They have few resources, and classes are overcrowded."
Mathematical Humanitarian Project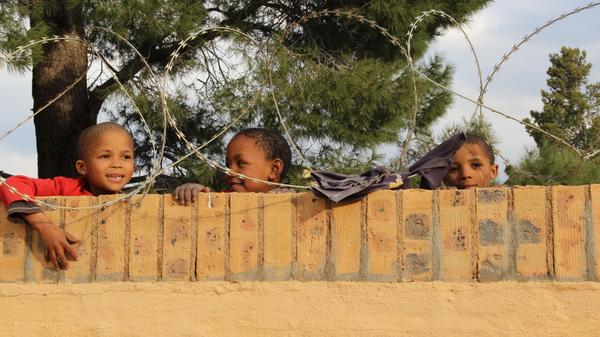 How is it possible to give children in Townships a new perspective on math? How can the attention of younger children be captured, making them dream while learning new concepts? To develop games on this theme, the EPFL students followed the example set by "El Gran Mago Moebius," a great Spanish science writer. "Some of the activities that we used during our trip were directly inspired by his performances," says Matthew.
It took nearly a year of deliberation to develop mathematics shows that would be offered to South African schoolchildren. Nine major concepts are discussed, such as moving a 2D object into 3D with a simple envelope or understanding complex algorithmic problems through the art of origami.
Having presented their games to a panel of EPFL professors, the students tested them on a larger scale with thirty children aged 7 to 12. "We were very afraid of their reaction – especially that they would get bored, but they had a lot of fun. That reassured us."
A supportive network
A genuine chain of solidarity was formed at EPFL to enable these students to organize this extraordinary trip. A3, the alumni association, along with the professors from the School of Basic Sciences, and five department chairs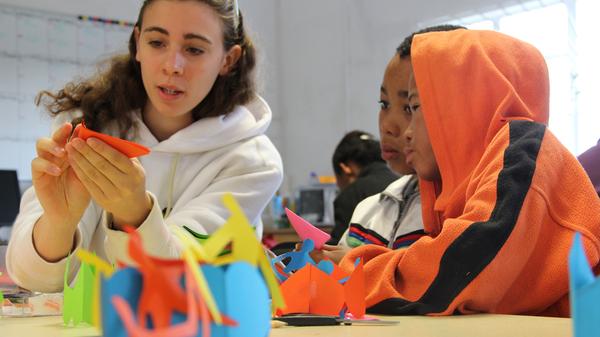 financially supported the idea. Nearly 64,000 francs have been collected for the entire project.
In July 2013, EPFL students arrived in Cape Town. Packed into the minibus was all of the necessary equipment for the demonstrations, from large explanatory posters to dozens of compasses and calculators destined for the local students. From one village to the next, the ritual was repeated: a game of football quickly broke the ice and the language barrier. "Initially we thought the majority speak English, but it was soon explained to us that there were 11 official languages, so sports and games helped us a lot," reports Clement Javerza–Galy, who filmed the journey.
With the help of Carolina Ödman–Govender, who now lives in South Africa, a local contact welcomed the young teachers and served as their guide, which quickly instilled confidence in the group. "The kids were really warm from the first minute, although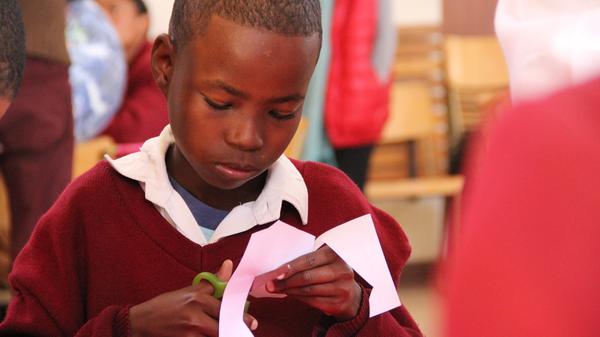 their parents had to be won over," remembers Ariane. "The most touching moment was when, to thank us, they all broke into song."
This experience could bring a new flight of students back to South Africa, particularly to the large science festival in Grahamstown, which brings together some 70,000 youth each year. An association is being developed at EPFL, and a DVD of math shows will soon be completed and sent to the classes visited, to continue their play with mathematics.
---