Make the most of your summer!
Every summer, the School of Computer and Communication Sciences provides internship opportunities as part of the [email protected] program. Places are assigned on merit to students with outstanding academic records. One of these students, Kirill Nikitin, shares his experience with us.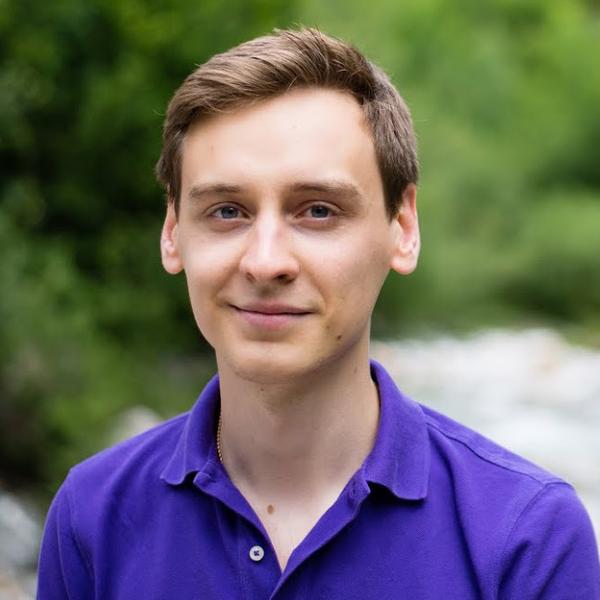 The [email protected] program welcomes the best students from all over the world. Where are you from?
I am Russian. I completed my undergraduate studies in Information Security at Kazan Federal University in Russia. While studying, I was introduced to the fascinating world of cryptography. I quickly became interested in research in this field. After graduating, I was awarded a scholarship by the Swedish government and moved to Stockholm for master's degree studies at The Royal Institute of Technology (KTH). Having now finished my first year of the program in Sweden, I came here for the [email protected] program.
What was your first impression when you arrived in Switzerland?
Switzerland started for me with the fairy landscapes from an airplane window and then, with the vineyards onboard a train from Geneva to Lausanne. I even remember the whispering of people on the plane and their delight at the views that we could see as we landed. Another strong impression was the people. Before coming to Lausanne, I had been told stories about how the Swiss were closed or reserved. However, they turned out not only to be friendly and kind-hearted but also open to new friends. I can honestly say the same about the international students and employees at the EPFL.
Can you give us an insight into your daily life during the internship?
I am currently working in the Laboratory for cryptologic algorithms under the supervision of Professor Arjen Lenstra. Together with several other members of the lab, I am focusing on a project related to public-key cryptography. When I had just started, the work seemed to be very complicated and difficult! But my lab colleagues were so helpful and friendly that I became more confident and started to make progress. Besides working on assigned parts of this project, we always discuss overall results, exchange ideas and try to help each other.
Apart from work, there is very a warm atmosphere in the lab, we have common interests and often spend lunchtimes together.
Tell us about the project you are currently working on…
The project is aimed at discovering exactly how many cryptographic public keys can be factored on the Web, using only other publicly accessible keys. A modulo of a public key is a multiplication of two randomly generated primes n=p*q. For huge numbers the factoring is an extremely complex problem. However, if two moduli of different keys share the same prime, then they both can be easily factored, using greatest common divisor algorithms. It might seem like the probability of two 512-bit primes being randomly generated as identical are lower than that of a train arriving late in Switzerland. However, in reality things are different. It has turned out that about 0.25% public keys we have collected are weak and provide no security whatsoever. Waiting for a train is, in most cases, safer than using cryptography.
This past summer, did you get the opportunity to visit Switzerland and some of the surrounding countries?
Absolutely! This summer, I was mostly interested in travelling within Switzerland, since there is already so much to explore. I have been trying to travel somewhere every weekend to fill up my piggy bank of memories. Meanwhile, I am a lucky explorer because I have found friends who constantly have been coming up with bright excursion ideas as well as being enthusiastic about my less likely ones.
What is the best memory that you will bring home with you?
I can truly say that it has been the most intense summer in my life. These almost three months are inscribed in my mind as bright memories of exciting work, great people and endless adventures. For all future interns, I would not only wish them to work hard and enjoy their project, but also use every available opportunity to explore this beautiful country. There are many ways of doing that. In particular, I would recommend visiting the 'Fêtes de Genève' for its impressive fireworks, the 'Montreux Jazz Festival' and 'Paléo' for their exciting musical concerts, Zermatt for the most astonishing views, and Ticino for the feeling of tranquillity and champagne for breakfast. And for the best university you should of course come to Lausanne.
Further information? summer.epfl.ch/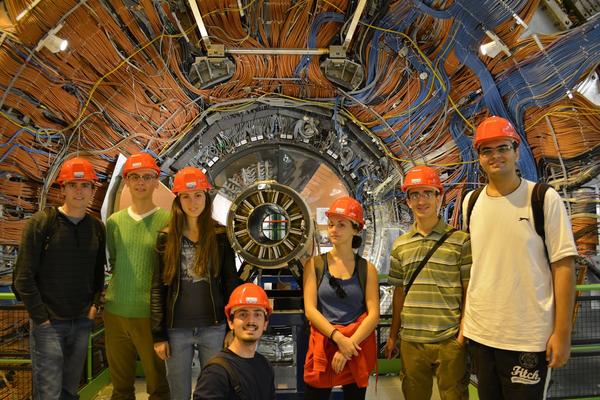 Visiting Cern, Geneva
---
Author:
Alexandra Walther