Maartje Bastings, a scientist reaching for new heights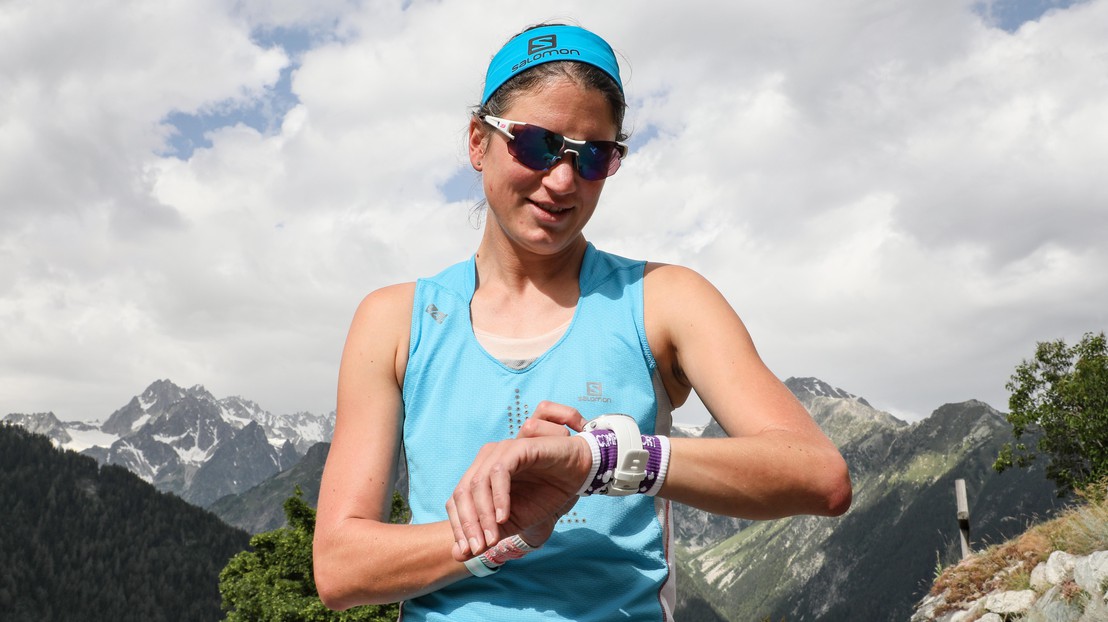 Summer series – A calling for research. Maartje Bastings, the director of the Programmable Biomaterials Laboratory, has found the right balance between her passion for trail running, her DNA research and her family

In the small mountain village of Commeire, in the Swiss canton of Valais, chalets perch precariously on steep slopes. At this altitude, nothing is level: it's either up or down. One feels dizzy in such a remote spot, nestled among meadows ready for the harvest. This is the setting Maartje Bastings has chosen for our interview. The professor in the Programmable Biomaterials Laboratory is about to embark on a 16-kilometer training run, with 1,400 meters in positive altitude change. But it's all in a day's work for this trailblazing scientist: her run will clock in at 2 hours and 40 minutes.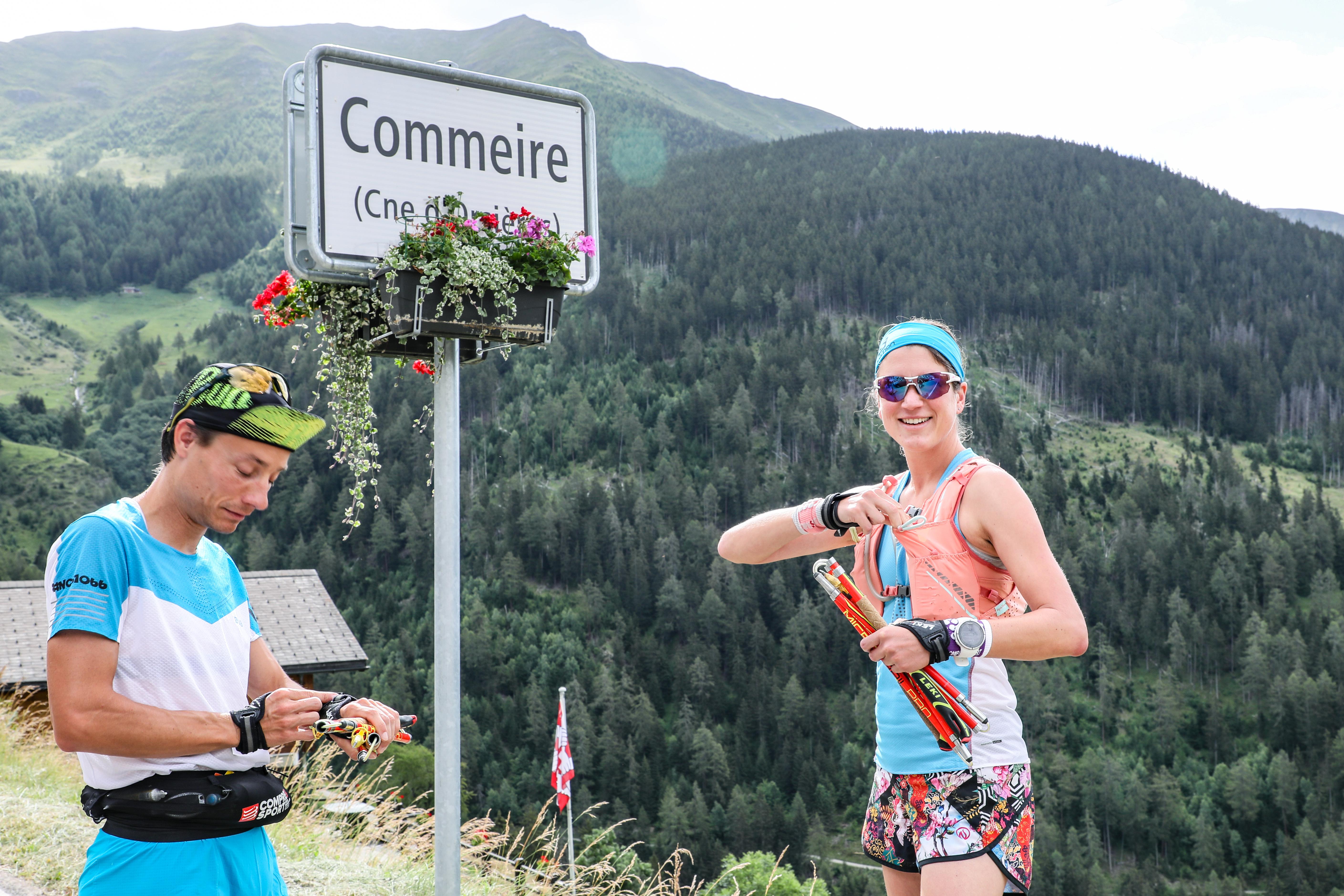 Bastings expertly combines a career as a research scientist with her enthusiasm for mountain running. For her, the two are inseparable: "Running requires physical effort, but in return, it fuels my mental energy. Without it, I'd never be able to work as efficiently as I do. I see training in the mountains as part of my work," she says. In fact, it is precisely when the 36-year-old researcher is running along the ridges that she finds solutions to scientific problems. Up there, she can step back and take in the big picture. Most of her ideas come to her while running.
No pain, no gain
Competitive by nature, Bastings knew ever since her first university class that she wanted to become a professor. Just as she does with sports, she has given her all to reach that goal. "People don't always understand, but it takes a great deal of work to get to this point. It requires a considerable amount of sacrifice. But I have no regrets, since I have a job I love."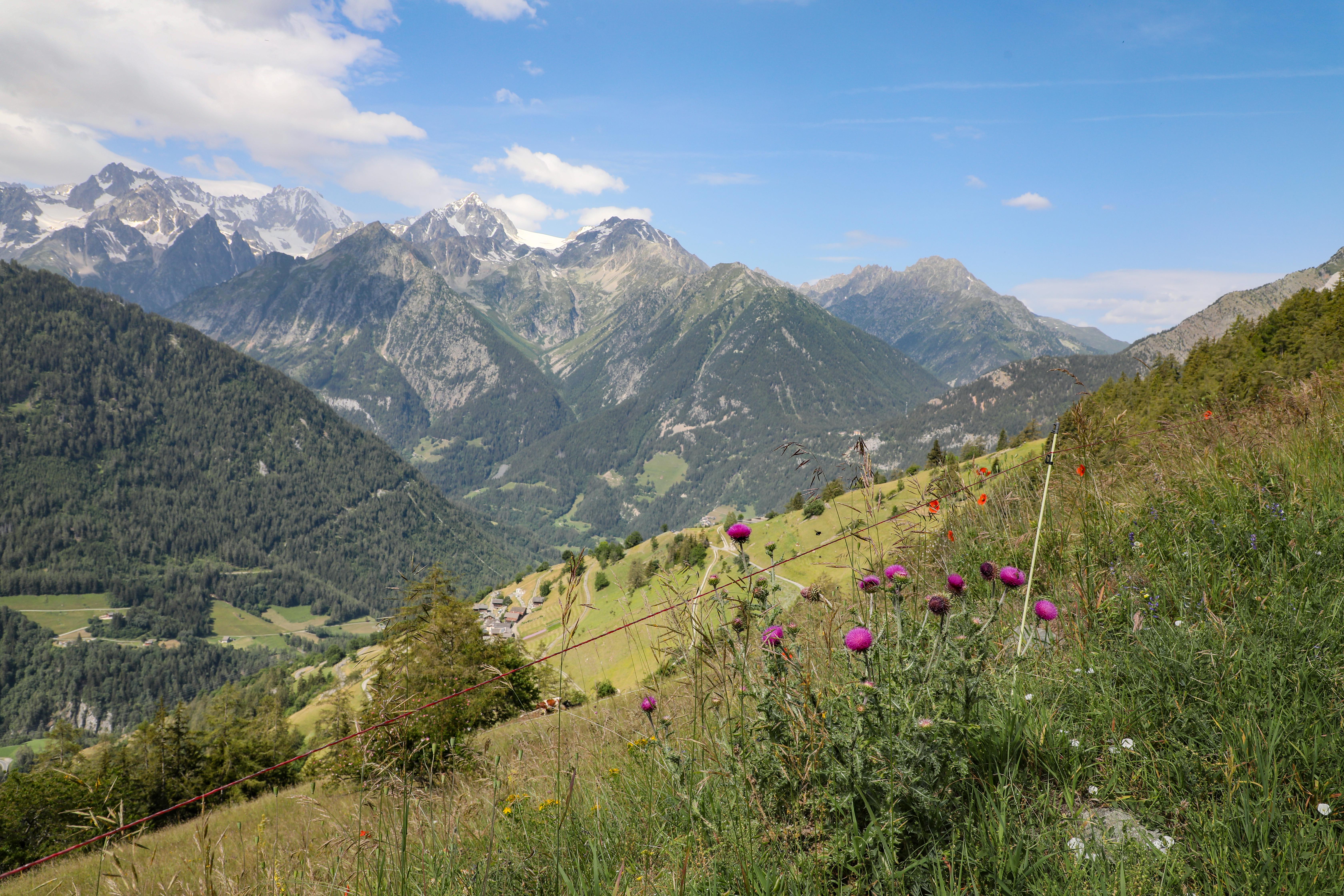 The mother of a one-year-old boy, Bastings spends weekends in her campervan roaming the Alps. She stresses that a demanding career and a passion for sports are not incompatible with family life. "One can absolutely teach and be a mother at the same time. I hope that the next generation of researchers will not see this as barrier."
In her lab and in the mountains, Bastings lives by one and the same motto: no pain, no gain. "If you want to achieve something, whether in sports or science, you have to put in the effort, knowing that there will be some less enjoyable moments. Two straight days of sampling is no fun. Neither is climbing a slope for several kilometers. But if you keep your mind on your goal – the one that drives you forward – you can overcome any hurdle."
An insatiable curiosity
To summon the energy needed to tackle her research and train for her sport – she considers herself an amateur-professional trail runner – Bastings is highly organized and makes to-do lists. "I try to remain focused and efficient. I map out my day so that I don't waste any time." The most important thing is maintaining a balance between her work and the mountains. "Do I get tired? No, because everything I do interests me. My insatiable curiosity always fills me with energy," she says, cooling her feet in the village fountain in Commeire.
Bio
1984: born in Eindhoven, the Netherlands
2007/2008: double degree in bio-engineering and music (flute)
2003: first year at Eindhoven University of Technology, where she sets her career goal
2012: doctoral thesis "Dynamic Reciprocity in Bio-Inspired Supramolecular Materials"
2016: Leadville Trail 100 Run, USA (160 kilometers in 24 hours)
2017-2018: member of the Dutch national ultra trail team
2017: director of the Programmable Biomaterials Laboratory
2019: birth of her son Elliott
2019: takes second place at the Trail des Dents Du Midi – (57km relay race, total elevation gain of 3,700 meters)







---
---