Lucia Bordone defends thesis on collective urban memory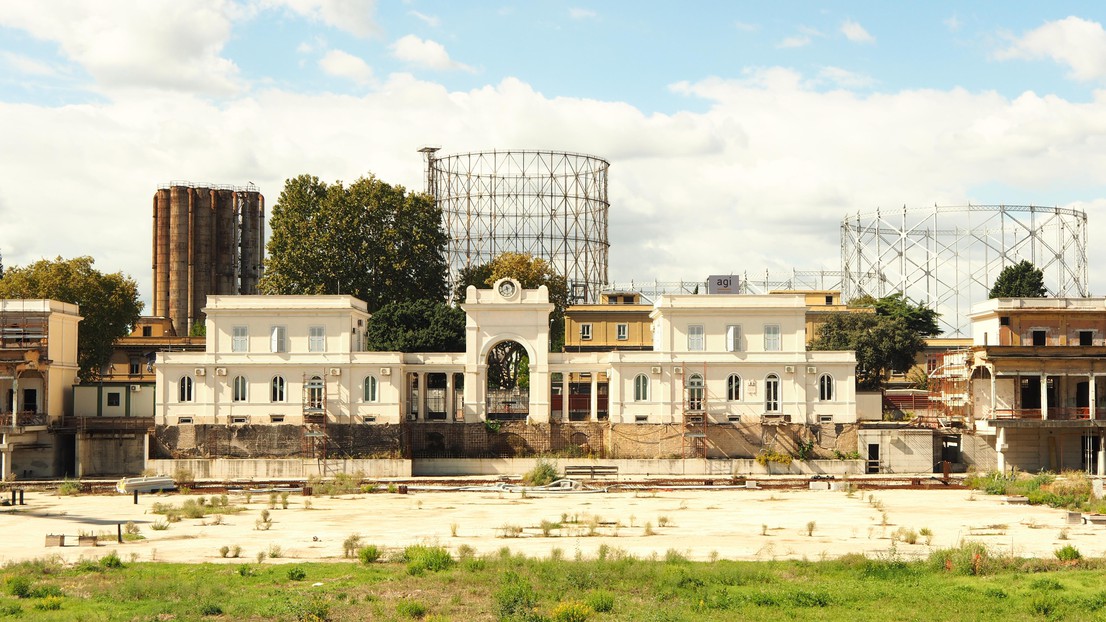 On October 9th, socio-anthropologist Lucia Bordone defended her doctoral thesis, "Collective Memory and Space: Traces, Narratives, and Experiences around a Roman Urban Landscape".

Bordone's PhD was supervised by College of Humanities Institute for Area and Global Studies (IAGS) anthropologist Florence Graezer Bideau, and by historian Filippo De Pieri of the Politechnico di Torino, within the framework of EPFL's Doctoral Program in Architecture and Sciences of the City. The quality and originality of her work earned her a nomination for the EPFL Doctoral Program distinction in Architecture and Sciences of the City.
The defense was held on campus with a remote attendance option via Zoom, and presented Bordone's research into how collective memory and space are connected in the contemporary city. Specifically, she described her case fieldwork in the post-industrial Ostiense neighborhood of Rome, Italy. Here, Bordone argues, memories of a working-class history contrast with the city's symbolic status in Western imagery.
To address this contrast, Bordone, proposes "reading" the city from three complementary perspectives: historic and historiographical controversies, everyday life (as observed through ethnographic fieldwork), and urban public policy. Her research shows that such reframing can reveal working-class memories in their material, narrative and experienced dimensions.
Bordone notes that combining classical and so-called "sensitive" methods (video, photos, mental maps, urban walking) makes it possible to account for the material, narrative, and experiential dimensions of memories linked to the working-class past.
"I was impressed to see how the inhabitants I met articulated, in a very fine and concrete way, the question of memory and of spatiality," says Bordone. "They have their own vision of the future of their territory, and it deserves to be taken into account."
About Lucia Bordone
Lucia Bordone began her PhD in 2015, as part of a broader Swiss Network for International Studies (SNIS) project, "Mapping controversial memories in the historic urban landscape: a multidisciplinary study of Beijing, Mexico City and Rome". Before coming to EPFL, she also worked as a scientific collaborator and consultant for the Institute of Ethics and Human Rights in Fribourg, and for the Swiss Development and Cooperation Agency (SDC).
In addition to urban history, Bordone's research interests and expertise include the relationship between man and materiality in the natural and built environment. The dialogue between theory and practice, as well as between different disciplines and professional fields, is the driving force behind her work.
---
Author:
Celia Luterbacher
---