LMIS1 at MNE2021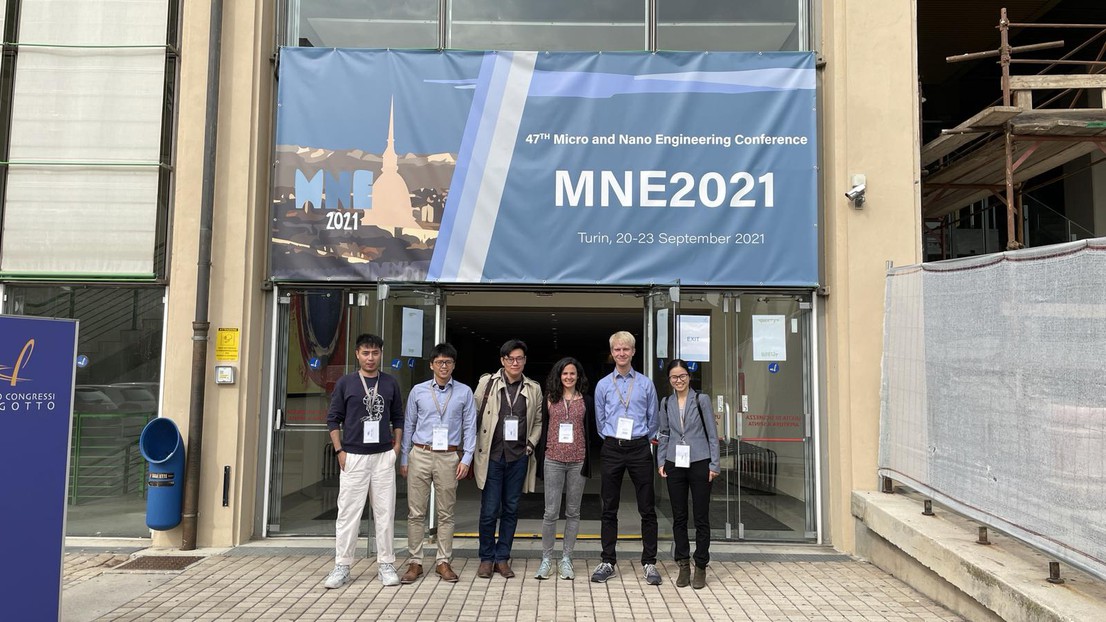 LMIS1 is back to in-person conferences with 3 orals, 3 posters and Best Poster Award at MNE2021 (Torino)!

MNE2021 Torino was organized on a hybrid format this year and 6 of our members had the pleasure to assist in person and present their work after a year and a half of online conferences. Lorenz Hagelüken gave an oral entitled "Freeform Micro Structuring of Cast Polymer-Derived Ceramics by Sacrificial Direct Laser Writing". Zhiwei Yang presented his work "Laser-induced forward transfer of functional SU-8 microparts" and Yi-Chiang Sun explained us his latest results in the talk "High resolution meandering metal patterns enabled by nano-bridge stencil".
We also had three posters by Henry S.C. Yu ("Precise Capillary-Assisted Nanoparticle Assembly in Reusable Templates"), Xia Liu ("Spontaneous formation of ordered micro-wrinkles on a thermosensitive resist") and Ana Conde-Rubio ("Edge-contact MoS2 transistors made by thermal scanning probe lithography"), and Ana got the best poster award, congrats!
It feels good to be back!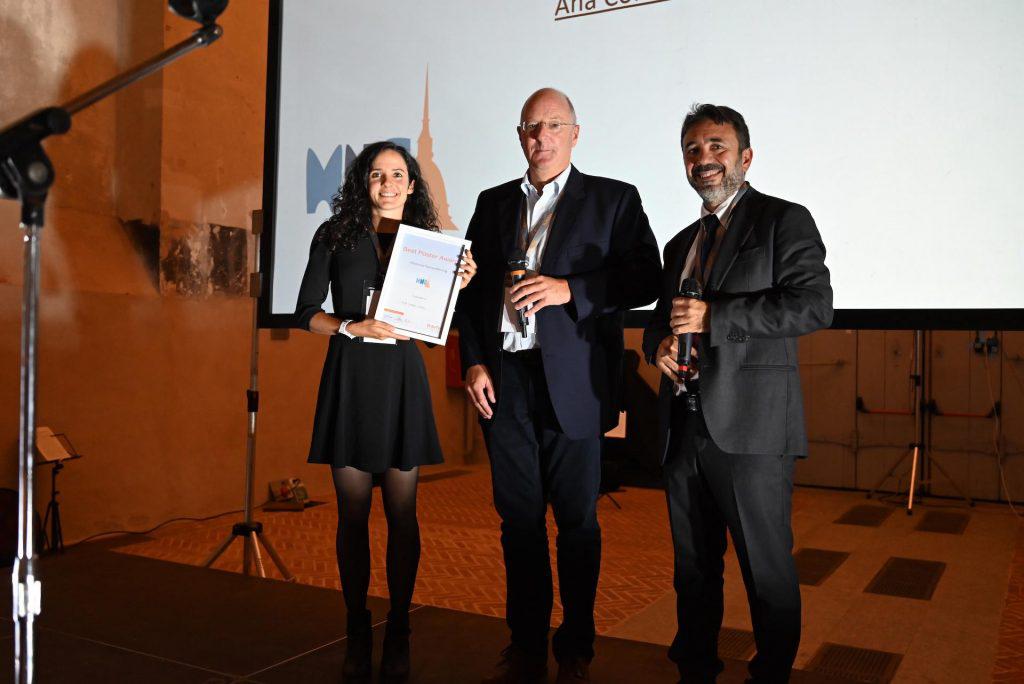 ---