Kavungal wins the 2023 IBI Young Bioengineer Award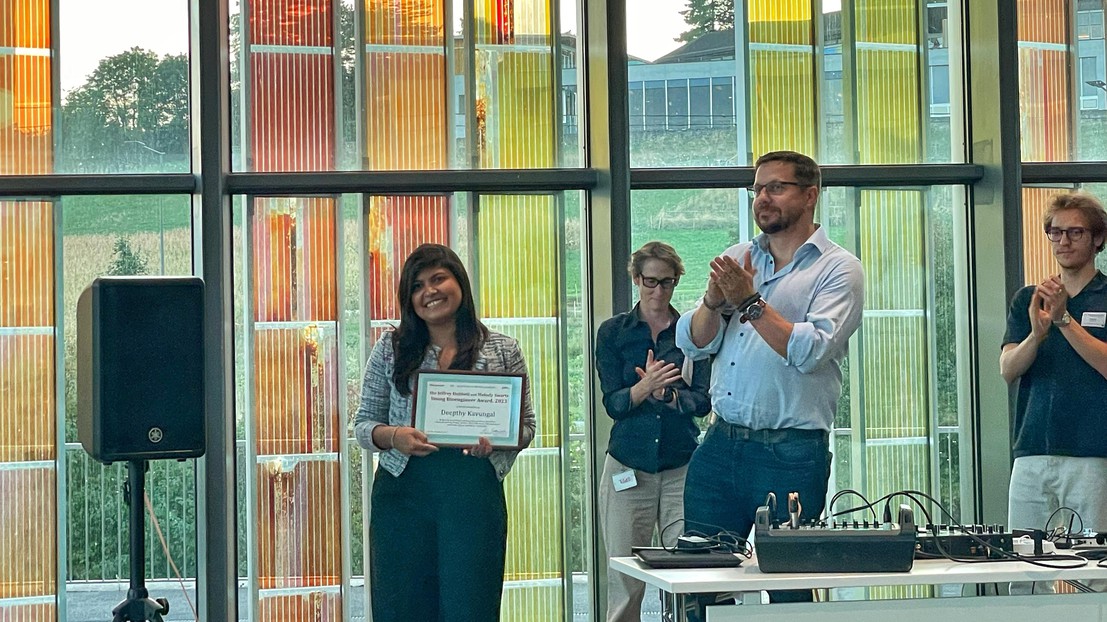 Congratulations to Deepthy Kavungal for winning the 2023 Jeffrey Hubbell and Melody Swartz Young Bioengineer Award!

This award recognizes junior members of IBI-associated labs qualifying as "exceptional young bioengineers showing potential to become part of a new generation of leaders of the discipline, fusing biology with engineering, physics, chemistry or mathematics." (quote from Call for Applications). Deepthy received the award on the IBI Bioengineering Day on September 4, 2023.
---