Jupyter Notebooks for Education at LCAV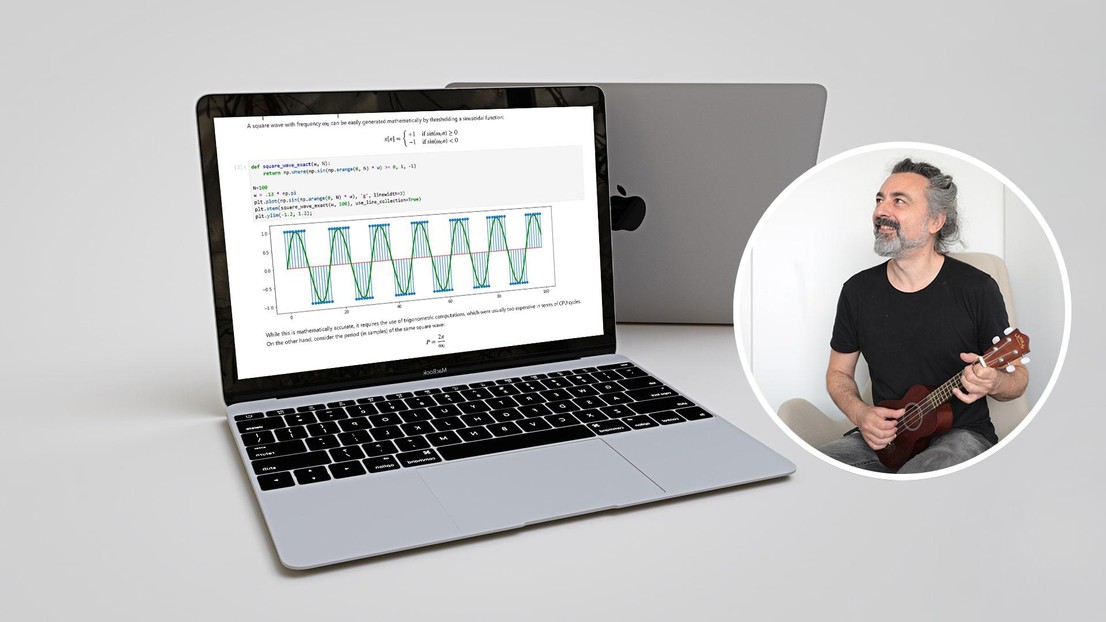 EPFL's "Jupyter Notebooks for Education" project, sponsored by the Associate Vice Presidency for Education, is a collegial initiative to foster the adoption and the development of Jupyter notebooks as a full-fledged teaching tool. Within this framework, the Center for Digital Education is producing an ongoing series of interviews with educators and researchers with the goal of illustrating the versatility of notebooks in a wide range of subjects. This is all the more true now that the NOTO project allows students to run notebooks online via a centralized JupyterLab platform.
Jupyter notebooks have been a longstanding key ingredient of COM303, the signal processing class taught by Paolo Prandoni, an even more longstanding member of LCAV. In this episode of the "Teacher's Experience" series, Paolo talks about his approach to notebook-based education, in which he uses music as the "experimental subject" to explore various facets of signal processing.
---
---