Julien Hugonnier, maths, science fiction and mountain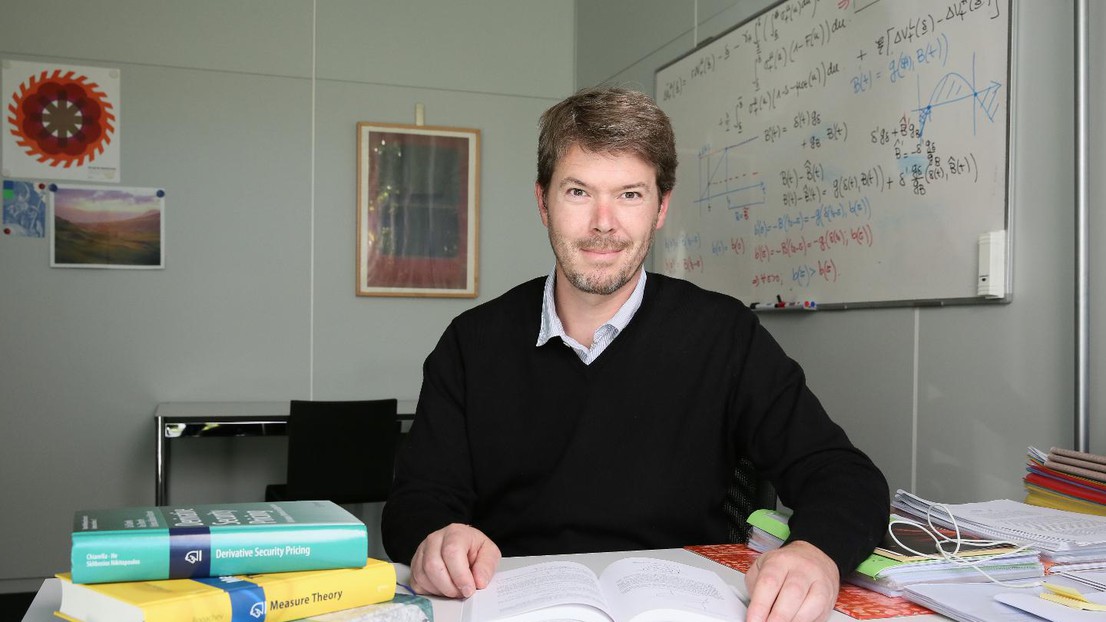 Prof talk (5 of 5) All the week, a Polysphère award winner took us back to their school days and described how they view education. Today we spoke with Julien Hugonnier, an associate professor at the College of Management of Technology.

EPFL's student association AGEPoly gave out its annual Polysphère excellence in teaching awards last fall. These awards, voted on by students, recognize EPFL's standout faculty members. We interviewed Julien Hugonnier, head of the Financial Engineering program.
Can you share a memory with us from your school days?
The month we had our school skiing lessons when I was in CM2 (10–11 years old), with classes in the morning and skiing in the afternoon.
What did you have in your backpack?
My compass. I really liked geometry.
Who would you like to sit next to in class?
Science-fiction author Isaac Asimov. He was an incredible visionary. The books he wrote on robots over 50 years ago raised issues that are very relevant today.

Which teacher inspired you?
I had a series of excellent math teachers in grade school and high school who got me interested in the subject. I also had an economics and finance teacher who had a considerable influence on me.
And which one made you sweat?
I was less good at law and accounting.
When you're standing in front of your students, do you feel like an actor, a gladiator, or a tamer?
An actor, but not in the sense of putting on a performance. My role doesn't end when I walk out of the classroom, and I interact quite a bit with my students.
Do you prefer to teach or be taught?
Teaching and learning are two sides of the same coin.
What's one good thing you can point to?
What's most rewarding about my job is running into students five or ten years later and hearing that they still use what I taught them.
Any clouds on the horizon?
I don't see any. I'm really happy to be teaching here.
How would you define education?
Giving students a framework that helps them better understand the world they live in. Equipping them with methods rather than equations, and instilling a passion for learning. But there are so many different facets of education that it's hard to describe it in just a few sentences.
---
Author:
Laureline Duvillard