Johannes Gräff wins 2022 Robert Bing Prize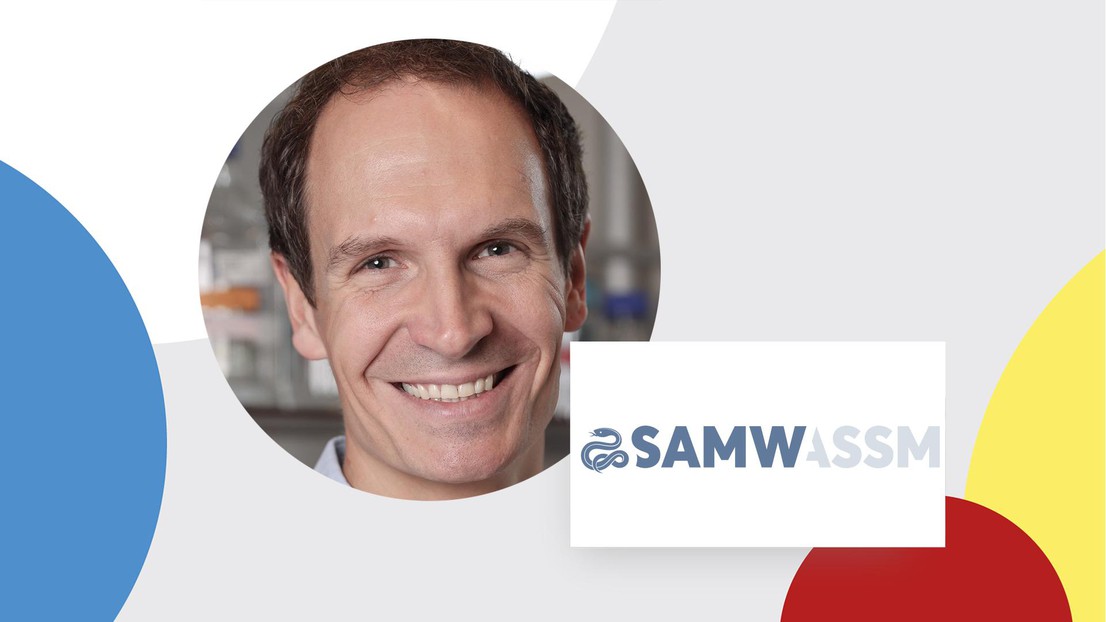 Professor Johannes Gräff, a neuroscientist at EPFL, is among the three winners of the 2022 Robert Bing Prize.

The Robert Bing Prize, bestowed every two years by the Swiss Academy of Medical Sciences (SAMS), was founded by a generous bequest of Basel neurologist Robert Bing (1878 – 1956). In accordance with the donor's will, the Prize is awarded "to researchers who have done outstanding work to improve the recognition, treatment and cure of diseases of the nervous system."
The 2022 Robert Bing Prize has been awarded to three remarkable clinical and experimental neuroscientists, among whom is EPFL Professor Johannes Gräff. Gräff has been awarded the Prize "for his research on the epigenetic mechanisms of memory processing in healthy and pathological contexts such as Alzheimer's disease and post-traumatic stress disorder."
The Prize was also awarded to Cristina Granziera and Mira Katan Kahles, Professors of Neurology at the University Hospital in Basel, "each distinguished for their work on biomarkers for the diagnostics and monitoring of disorders such as multiple sclerosis and stroke."
Each prize is worth CHF 20,000. The award ceremony will take place on 1 June 2023 in Bern. Further information and an overview of past Bing Prize laureates are available on the SAMS website: sams.ch/bing-prize
About Johannes Gräff
Johannes Gräff is currently Associate Professor at EPFL, where he heads the Laboratory of Neuroepigenetics. Trained as a biologist at the University of Lausanne, Johannes Gräff obtained his PhD in Neuroscience at ETH Zurich before pursuing his postdoctoral studies at the Picower Institute of Learning and Memory at the Massachusetts Institute of Technology in Boston, USA. Since joining EPFL in 2013 as assistant professor on tenure track, Professor Gräff has received an ERC Starting and Consolidator Grant, and has been distinguished by several prestigious scientific awards.

His team studies the molecular and cellular underpinnings of memory formation, storage and change, with a particular emphasis on epigenetic mechanisms. In his career, Professor Gräff has made several important discoveries that have shown that epigenetic changes not only contribute to healthy, but also to aberrant memory processing. But that – owing to their reversibility – epigenetic mechanisms may also provide a potential treatment for disorders characterized by cognitive changes. These disorders include memory loss occurring with Alzheimer's disease, or inadvertently strong memories such as those occurring in post-traumatic stress disorder.

Professor Gräff's highly innovative research is uniquely situated at the crossroads of fundamental and translational neuroscience, as well as at the intersection of neurobiology and psychology. His results, which enjoy high international visibility, form the basis of ongoing translational and clinical studies aimed at exploiting the reversibility of epigenetic marks to treat memory disorders.
---