"It's essential to be well prepared"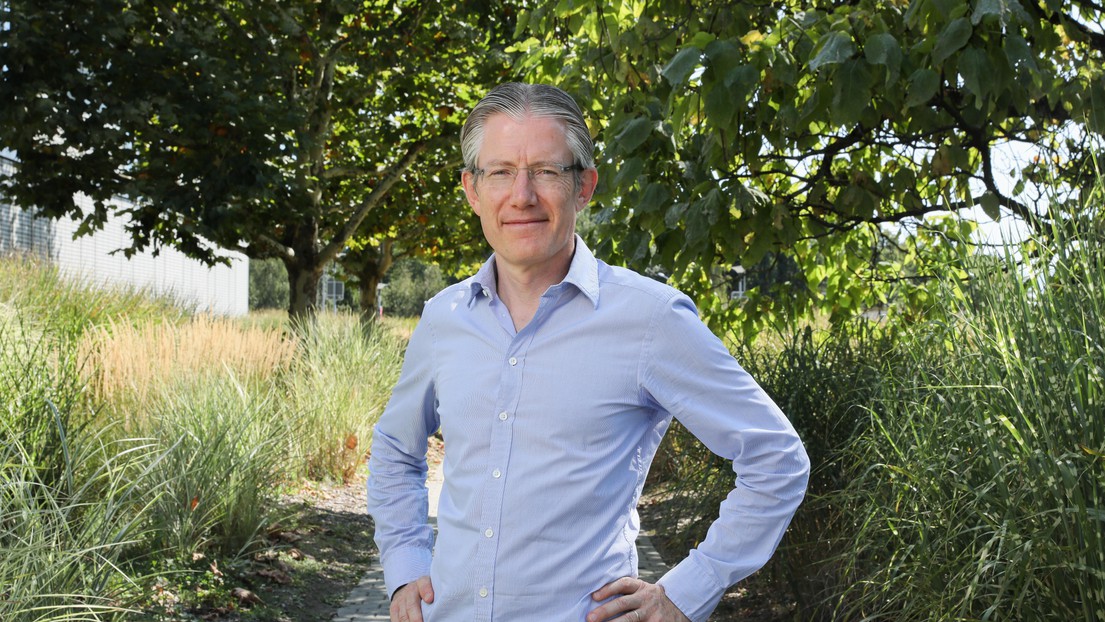 Erwan Morellec, a professor of financial engineering has been awarded the section's best teacher prize. A prize he also won five years ago.

Erwan Morellec, a professor at EPFL's College of Management of Technology, has done a lot to burnish the image of finance. He works hard to train responsible asset managers, keep banks' risk-taking under check and help financial establishments make sound decisions. All this is backed by his expertise in company valuations, corporate financing and the management of financial risks – as well as the research chair he holds at the Swiss Finance Institute.
Professor Morellec joined EPFL ten years ago. He teaches a class on the principles of finance, available as an option to all Master's students, and jointly teaches a PhD class on corporate finance – a perfect fit with his role as head of the school's Doctoral Program in Financial Engineering. Since winning the section's best teacher award five years ago, he has seen his Master's class become so popular that he's had to create a second stream. Not surprising, then, that this global expert in his field has been awarded the best teacher prize again this year.
Particularly adept at math, Professor Morellec likes developing theoretical models and toying with statistics just as much as he enjoys teaching. He holds a PhD in Finance from HEC Paris and has taught at the University of Rochester in the US. "I was lucky enough to work alongside a star professor, and in the fall semester I got to take the class that I was going to teach in the spring. When students are spending a fortune on a degree program, you have to give them their money's worth. That showed me how essential it is to be well prepared," says Morellec.
A father of two children, Professor Morellec always takes a couple of hours to review his course material and make sure the concepts are presented clearly. But he keeps the pace of his lessons moderate, since his students usually come from a variety of sections and backgrounds. "The challenge is to find the right balance between keeping students interested and not going too fast. I have to make sure they all end the year with a firm grasp of the fundamentals of finance." Fundamentals that are especially important for students planning to start their own business. "I give them a framework for performing analyses that can apply to all kinds of real-world scenarios. The idea is to give them the tools to be effective in any situation."
Creating the right atmosphere
Professor Morellec's lectures draw on hundreds of slides, which he updates every year. "I don't want students to have to worry about taking notes – I want them to participate actively," he says. Like a good film director, he creates intrigue and changes up the pace. The exercises he uses are based on real-life case studies and data, because as we all know, truth can be stranger than fiction.
Professor Morellec also uses anecdotes and jokes to break the ice and encourage students to speak up. "Students in the US are more outspoken during classes, but it's also because the professors are less severe. If a student gives a wrong answer they try to understand why. It's important to create an atmosphere where students feel comfortable expressing themselves." So Morellec tries to be understanding, including with his PhD students. "The goal is to train researchers who are happy about what they do. Of course we have to correct our students when they make mistakes, but we should also encourage them. My students know my door is always open – they can come talk to me whenever they want."
---