"It felt like we were living on another planet"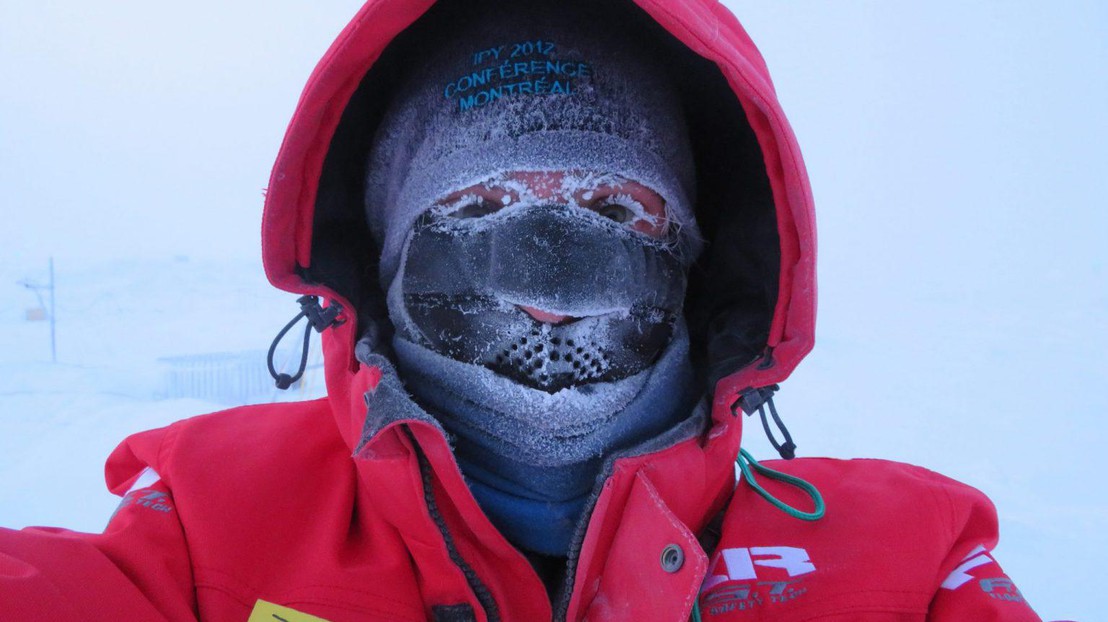 Julia Schmale is a truly adventurous researcher, and her favorite places to explore are extreme environments in far-flung corners of the world. During her most recent trip, she was stranded in the icy Arctic for four months, a long way from COVID-19 but impacted by its effects.

Julia Schmale has now returned from her polar expedition, but she will never forget the four months she just spent stuck among the ever changing, floating sea ice of the Arctic. "The first thing I did when I woke up in the morning was go to the bridge, check whether our instruments were safe and grab a pair of binoculars to see whether we could get to our measurement sites on the ice," says Schmale, who runs the Extreme Environments Research Laboratory on EPFL's Sion site. "Then I'd speak with the logistics team and other scientists on board to determine how feasible it would be to go out and plan the itinerary. We learned to be patient, because if the ice and the weather don't let you go, then you just have to wait for the next day. Or the one after that if necessary."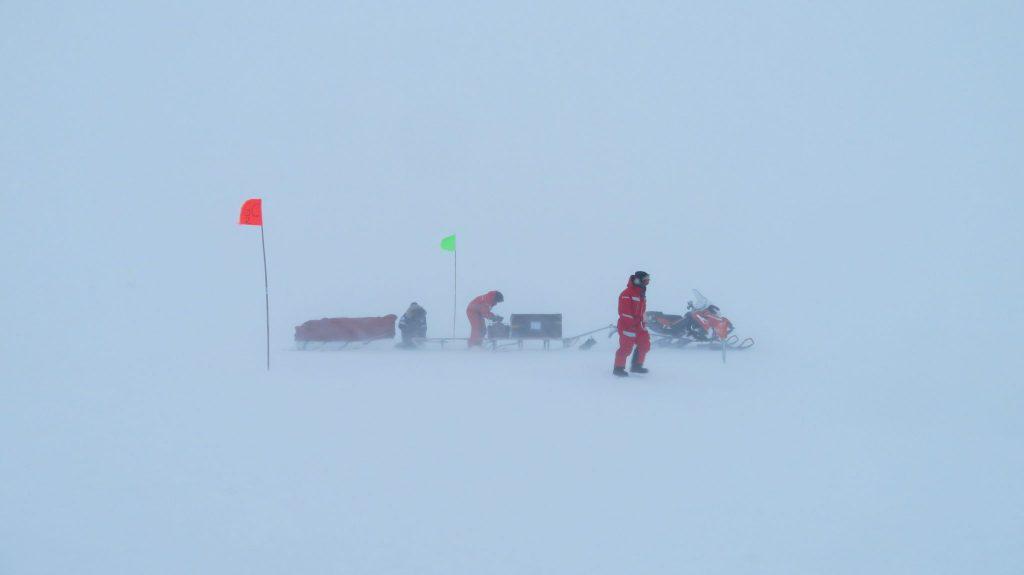 Working during a storm with blowing snow © Julia Schmale
There were about 60 scientists from around the globe working on the Polarstern, a German research icebreaker. "I was leading the atmosphere science team," she continues. "There was also an ocean, an ice, an ecology, a biogeochemistry, a data and the logistics team." The scientists on board were focused on their research and how they could adjust their work to the whims of the weather and ice each day. They were a thousand leagues – in both the literal and the figurative senses – from the worries that would soon take hold everywhere else in the world.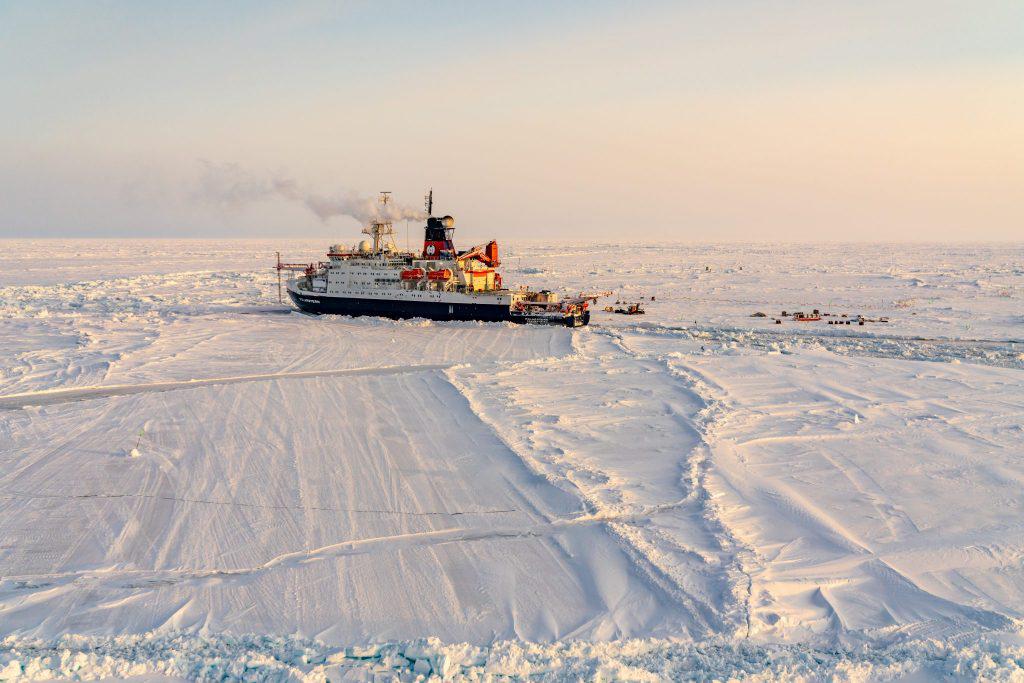 Runway with cracks and ridges © Christian Rohleder
"We didn't really notice when the lockdown began in Europe in early March," she says. "We were focused on organizing the return trip. We had to make a one-kilometer runway on the ice floe close to the boat so that an Antonov plane could land, pick us up and bring in the next team."
Ice cracks and planes no longer take off
But on 11 March, Nature decided otherwise: the ice opened behind the boat at an astounding pace. The researchers had to get back to the Polarstern as quickly as possible to not get trapped on the far side. The ice was very dynamic so that the research floe was split by cracks and leads in several places. "We were in lockdown, but not because of coronavirus," she says. "The ice was extremely mobile, that was our primary concern. We couldn't make the runway for the plane to come and exchange us. We tried to think of alternatives."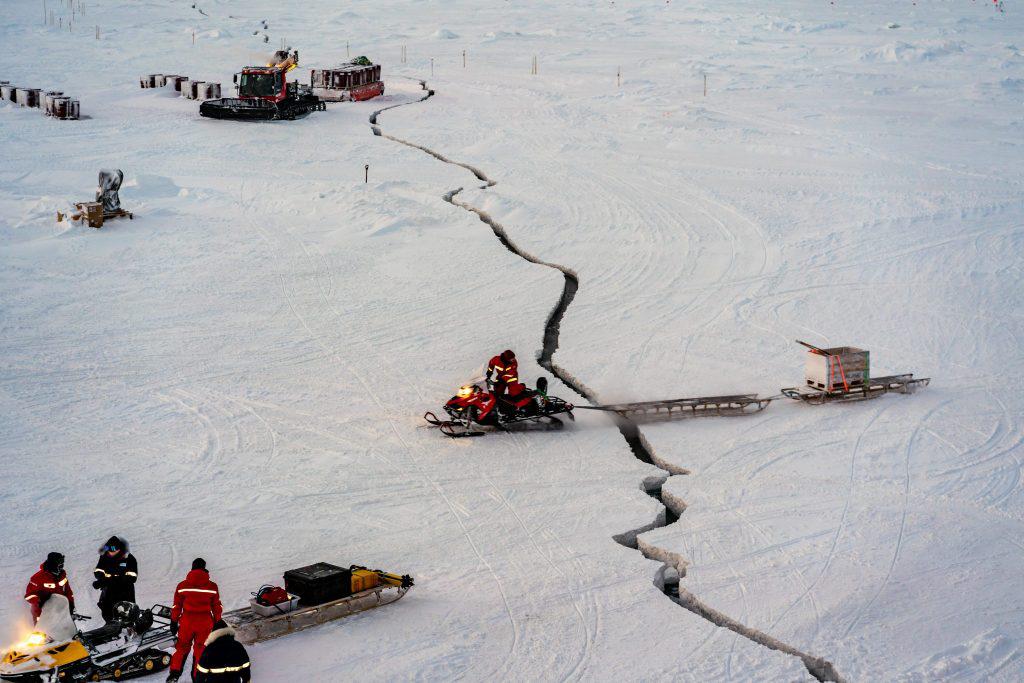 Parties returning over the freshly formed crack © Christian Rohleder
But that came to nothing. International travel was soon canceled because of the pandemic, so there was no chance of getting a plane with a new science crew or of getting more food and fuel. "In late March, early April," she says, "it became clear that we weren't going to get out of there anytime soon. But we had enough supplies on board to last until summer. When you've been on expeditions like MOSAiC, which last a year, you make sure there are sufficient provisions in case something unexpected happens."

Equipping the tethered balloon © Julia Schmale
The researchers stuck in the Arctic only had a vague idea of what was going on elsewhere in the world. There was no previous experience of anything similar, and they had no internet and could only make limited calls to their loved ones using the satellite phone, which made it difficult for them to really grasp the situation. "It was very different from what people here probably went through," says Schmale. "On the boat, it felt like we were living on another planet. We all started the expedition at the end of January, so we left the 'real' world behind a month before the pandemic hit. Our families and friends in China, the US and Europe told us what they were going through. We shared information at mealtimes or over a coffee to try and fit the pieces of the puzzle together. The doctor on board also informed us about the new coronavirus."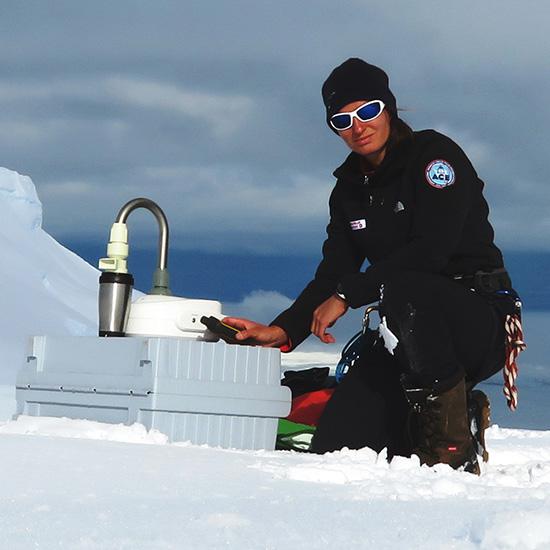 After the MOSAiC expedition, Julia Schmale is already preparing other projects for next year © Julia Schmale 2017
Schmale is now back in the comfort of her lab in Sion and is already preparing for her next adventure: "If the situation permits, our next project will be in Fairbanks, in Alaska, or Greenland early next year. We'll be studying the vertical distribution of particles and gases as the Arctic transitions from polar night to day."
---