IS&T Fellowship for Sabine Süsstrunk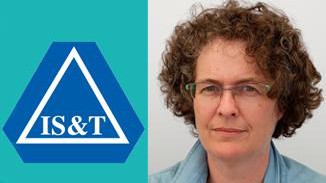 Professor Sabine Süsstrunk has been awarded the status of Fellow by the Society of Imaging Science and Technology (IS&T).




Professor Sabine Süsstrunk from the EPFL's School of Computer and Communication Sciences received the IS&T Fellowship for her outstanding contributions and research leadership in the fields of photography, image processing and computer vision.
Professor Sabine Süsstrunk has been leading the Images and Visual Representation Group (IVRG) since 1999.
IVRG performs research that is primarily focused on the capture, analysis, and reproduction of color images. Aiming to improve everyone's photographic experience, the group develops algorithms and systems that help understand, process, and measure images.
Professor Sabine Süsstrunk's main research areas are in computational photography, color image processing and computer vision, multimedia, and image quality. She has authored and co-authored over 140 publications, of which six have received best paper/demo awards, and holds eight patents. She received the IS&T/SPIE Electronic Imaging Scientist of the Year award in 2013.
Founded in 1947, the Society for Imaging Science and Technology is a professional international organization dedicated to keeping members and others apprised of the latest scientific and technological developments in the field of imaging through conferences, educational programs, and publications. Fellowships are awarded to Regular Members for outstanding achievement in imaging science or engineering.
---
Author:
Alexandra Walther