Ioannis Alagiannis winner of the Symantec Graduate Fellowship 2014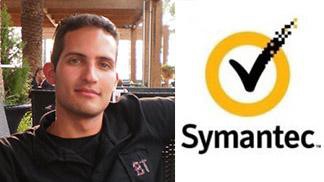 Ioannis Alagiannis, a PhD student at the Data-Intensive Applications and Systems Laboratory (DATA), headed by Prof. Anastasia Ailamaki, won one of the three prestigious Symantec Research Labs (SRL) Graduate Fellowships awarded in 2014. Symantec recognizes outstanding students who conduct research that has real-world value in the company's area of business.

Ioannis Alagiannis is currently working on the NoDB project, and is mainly interested in adaptive query processing and big data exploration. As data volumes increase at an exponential rate, leveraging large data volumes from different information sources becomes a key aspect of many applications. This growth of information has already started to exceed the capacities of traditional database management systems.
Ioannis' research is focused on designing novel database architectures that can cope with the recent data explosion. To this end, he redesigns database architectures to perform query processing directly on raw data files in situ (i.e. in its original place/position).The aim is to eliminate any unnecessary upfront database preparation costs that increase the data-to-query time (e.g. data loading), providing efficient access to data from heterogeneous data sources and efficiently accommodating ad-hoc and exploratory workloads. Overall, his research is towards adaptive database systems that allow users to quickly and efficiently exploit their data.
More information on the Symantec Graduate Fellowship.
---
---