Initiatives to support EPFL students before the winter exams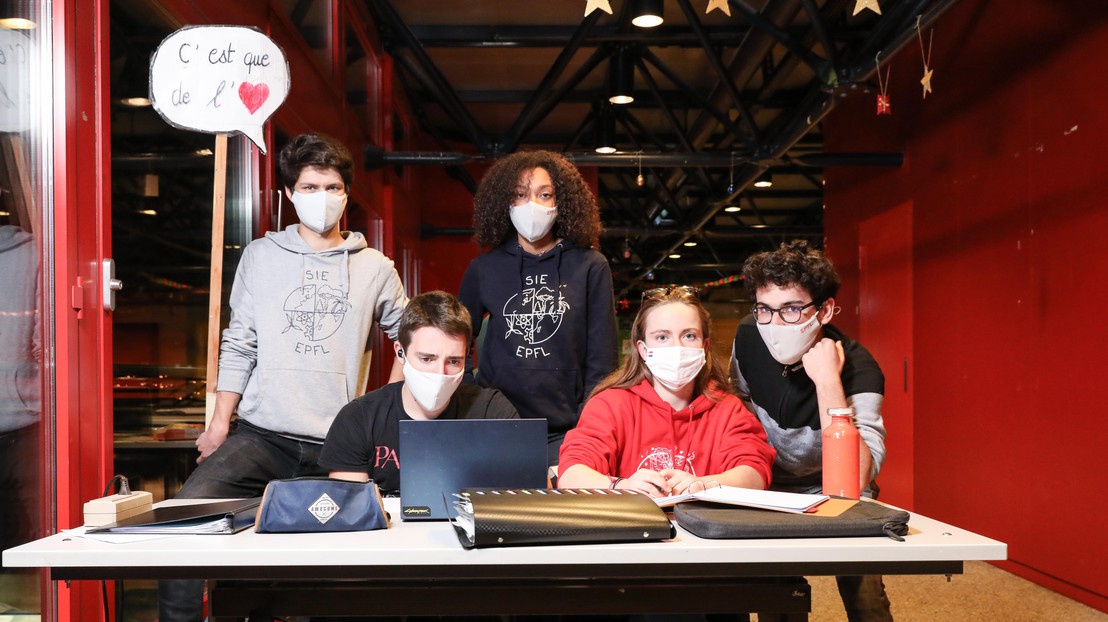 EPFL students are preparing for a second round of exams under coronavirus conditions. It's not easy to stay motivated given the challenges of distance learning, lack of social contact and difficulties in maintaining study habits. But help is available. EPFL is committed to supporting its students, and a range of initiatives have been rolled out to enable everyone to have a stress-free as possible end of the semester.

As the season's first snow fell on Lausanne, a few dozen hardy students gathered in front of food trucks on the EPFL campus. With just a month to go before the exam period, a number have come to campus to study – after booking a time slot ahead of time – either alone or in small groups. For some, it's a real necessity: the calm atmosphere of the Rolex Learning Center and the few available revision rooms offer a welcome respite from noisy family homes or cramped student housing, with a stable Internet connection as an added bonus. For others, it's a chance to meet friends and join working groups, provided that they wear masks and respect social distancing rules, of course. 
"Did you understand that series of math problems?" a young man asks his two classmates, who are rubbing their hands in the cold, waiting to order some Thai takeaway. "Not really. It's hard to follow a class when you're not there. Personally, I'm having a tough time concentrating," his friend answers.
Staying motivated under the present circumstances can be challenging for students, who started out the semester attending one-third of their classes in person, only to switch to 100% remote learning in November. Quite a few of them have been disoriented by the sudden disappearance of a class setting, the lack of student/teacher interaction – either during breaks or at the end of the day – and the struggle to stay focused on Zoom for long periods of time. The new format of the winter session exams, which will partly be held online, are a further source of stress.
"The restricted access to the campus changed everything," says Manon Boissat, a third-year Bachelor's in electrical engineering student and Vice President of AGEPoly, EPFL's student association. "That's why we asked that failing exam grades not be counted. How can you know if you'll earn a passing grade when you can't study with your friends and measure yourself against others?" This winter, EPFL exceptionally allows students who have obtained a mark below 4 to retake the failed test at the next winter session without it counting as a new attempt. In case of a second attempt, the Registrar's Office will keep only the best of the two marks on the report card.
At the end of the article, you will find testimonials from EPFL students.
A wide range of initiatives
Still, a recent AGEPoly survey to which more than 6,800 EPFL students responded, and whose results were published on 16 November, found that "the examination process is the biggest source of uncertainty for students as regards their future, and this uncertainty is a major cause of stress and discouragement." To address this, a whole range of initiatives have sprung up on campus at every level: between students as well as by student associations, faculty members and the Vice Presidency for Education. These initiatives are designed in response to lessons learned from last spring's completely unprecedented lockdown.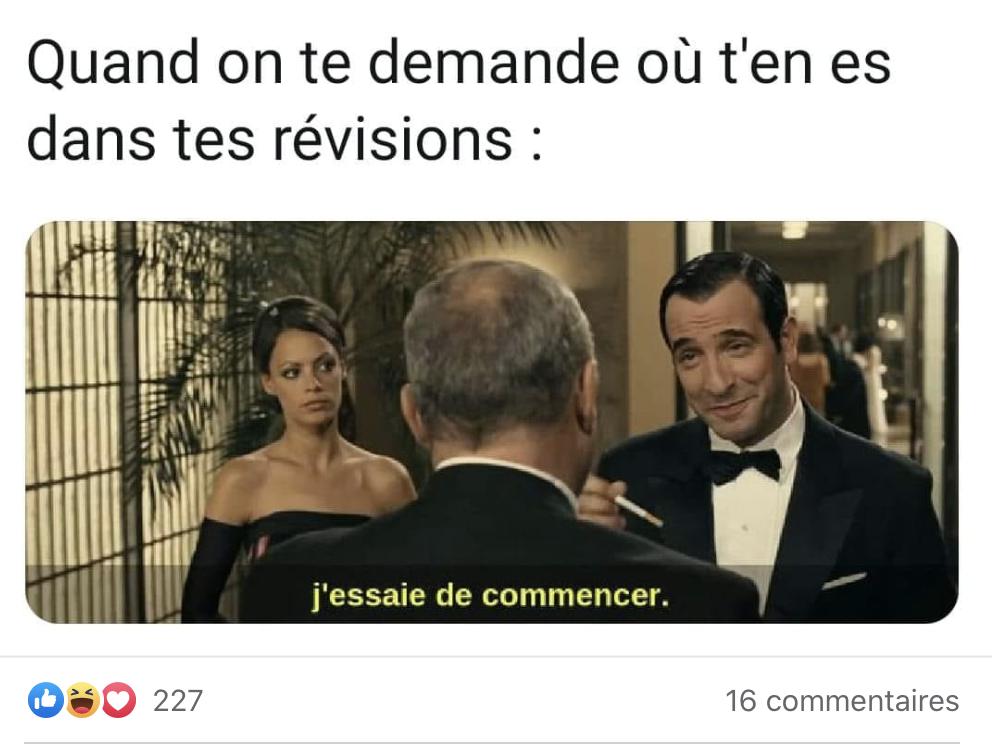 One important new initiative introduced this semester is a mentoring system for first-year Bachelor's students, since for them everything is new and they may not have had the opportunity to make friends or form working groups before the shutdown. Under this new initiative, set up by AGEPoly and EPFL's sections with the suport of the Vice Presidency for Education, groups of around ten new students are assigned to second- or third-year Bachelor's-level (or even Master's-level) mentors who provide support. "We wanted to create a student-oriented support system: the mentors encourage students to seek help and to ask questions. They also help build team spirit by making everyone work together, so as not to lose the studying momentum," says Nicolò Ferrari, a third-year Bachelor's in physics student and President of AGEPoly. Although he regrets that the mentoring system was launched somewhat late in the semester, with the result that some first-year students did not take part, he's pleased with the positive feedback.
"At EPFL, even under normal circumstances, the first year of a Bachelor's program is really tough. This year, the lack of social contact and the inability to work with other students on exercises and in tutoring sessions, made it even harder. Mentoring helped some of them stay motivated; they realized that they were not alone in their struggles. In addition to the extremely useful academic support they received, mentoring was both reassuring and inspiring," says Jeanne Estienne, a first-year Master's in environmental engineering student and coordinator of AGEPolytique.
Helping students to keep focus? It's possible!
At @EPFL we assigned one mentor to each group of new students to support them learning from home. This has been realised in a record time thanks to a deep cooperation between EPFL, teachers and @agepoly. https://t.co/Hf7iUllXLx

— Nicolò Ferrari (@nicolo_ferrari) November 19, 2020
"Providing the best support possible"
It's not only first-year Bachelor's students who experience feelings of loneliness, isolation, discouragement, stress and a fear they are not ready for winter exams – although Master's students seem to be faring relatively better. The counseling service within EPFL's Student Affairs office provides one-on-one support on these issues for students in every discipline. Student Affairs has also teamed up with AGEPoly to create the Helping Hand working group. Each Monday, a newsletter on topics related to this semester's special challenges is sent out to the student community, providing information on programs such as Telegram bots and PolyPrev Bridge. In addition, every Thursday the counseling service sends out tips on how to improve your well-being during the semester.
Mentoring helped some of the students to stay motivated; they realized that they were not alone in their struggles.
"Under the current circumstances, students' stability and well-being are at risk. As a result of losing their bearings, some of them are neglecting the self-care they need (having a routine, eating healthy, getting enough sleep, scheduling activities, etc.) to perform well in their studies," says Nathalie Ritter, head of Student Affairs. "Hence the importance of our counseling service and our work with Helping Hand, because we offer resources that we hope will provide them with the best support possible."
Tips and tricks
EPFL students have also shown solidarity and ingenuity, in order to make the run-up to exams as worry-free as possible. In the normally bustling GR Building, the hangout for environmental sciences and engineering students, a few scattered bursts of laughter interrupt the silence on campus. Diama, Henri and Violette, all second-year Bachelor's students, and David, in the first year of his Master's degree, are regular visitors, having reserved time-slots using an EPFL Campus app that limits access to the campus to no more than 1,000 people per day. "In my first year, working with people and being with my study group really motivated me. Now, since everyone's staying home, no one will notice if I don't attend a class. When you work alone, you're less motivated – and that's a real incentive to come and work in common areas," says Diama Bassé, who is mentoring eight first-year students.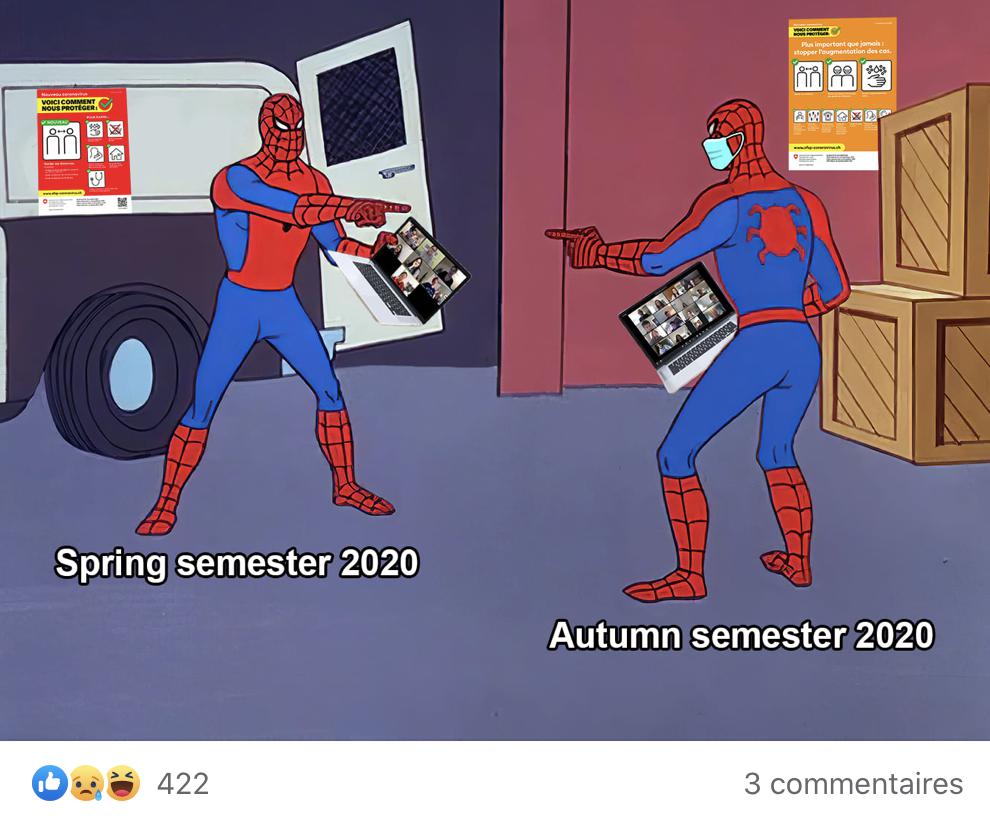 For her part, Marie-Lise Bellemin-Magninot, a first-year Bachelor's in life sciences engineering student, is able to keep up without coming to campus. The presence of her boyfriend and her roommates, who are also students at EPFL and UNIGE, is a real support. "It's not easy to stay motivated, but it's possible. I get up in the morning to attend classes live on Zoom. I take care of one of the items on my to-do list, and then take a 15-minute break during which I do something else. I repeat this four or five times a day. At midday, we take a proper lunch break – we cook and focus on other things," she says.
Others have adopted technical solutions, such as Diego Dorn, a third-year Bachelor's in mathematics student. "I tried lots of different strategies that didn't work, and three-quarters of the way through the semester I hadn't taken half of the classes. Recently, I figured out how to program my computer to automatically shut down at 9pm. This forces me to stop working and to think about what went well during the day and how to improve my approach to studying. It also gives me the time to settle down, get my clothes ready for the next day and to tidy up my studio." Since then, Diego sleeps better, is better able to concentrate, and he's stopped working until all hours.
These are some of the methods that are helping students – with EPFL's support – to prepare for the winter exams and the upcoming semester as calmly as possible, while waiting for the return of in-person classes, student evenings and the sound of laughter across the campus.
Student testimonials: some tips to motivate yourself individually or collectively
Léo Theytaz - Second-year Bachelor's in computer science
"Meditation and sports really helped me cope with the stress."
Antoine Fontaine – Second-year Bachelor's in microengineering
"To avoid feeling isolated, I try to see my friends in person at least once a week. I'd like to see them more often, but a full-time EPFL student's schedule is so full that this isn't always possible, academically speaking."
Lola Bardel – Second-year Bachelor's in life sciences engineering 
"At AGEPoly, we're proud of our initiatives to improve the atmosphere and liven up our 'virtual campus.' These initiatives include AfterPoly (an online Saturday evening concert series), Agep's Got Talent (an online talent show) and decorating the campus for Christmas."
Marie-Lise Bellemin-Magninot - First-year Bachelor's in life-sciences engineering 
"My boyfriend and I work opposite each other. It helps us to stay motivated and not lose focus. I feel guilty if he's working and I'm not."
Maxime Roux – Third-year Bachelor's in physics 
"I'm the president of JDR-Poly – an EPFL student association that promotes role-playing games – and since the start of the pandemic we've held around twenty online events that attracted nearly 500 students. The computer-science students on our board developed apps for holding new kinds of online events, such as interactive investigations. And for students who need of a change of scenery, we're happy to give them a chance to spend an evening role-playing while complying with the public-health restrictions."
Sam Rahnemayan – Second-year Bachelor's in microengineering
"The EPFL coaching team is sending out holiday greeting cards to all first-year students to help keep their spirits up. It's a little thing, but it can make a big difference."
Maxence Grangeot, Second-year Master's in architecture
"The Master's students have tried to take advantage of the situation, since the Bachelor's degree background has allowed them to adapt relatively well to certain project processes. We're more serene, especially in our final year, where we're quite free with a more personal project, Zoom allowing us to see the professors."
Diama Bassé, Second-year Bachelor's in Environmental sciences and engineering
"I learned in my first year that you shouldn't ask yourself too many questions, that the more time you spend stressing, the less time you spend working effectively. Stress makes you lose your means and doesn't bring anything."
---
---