Information Days 2022 at LMIS1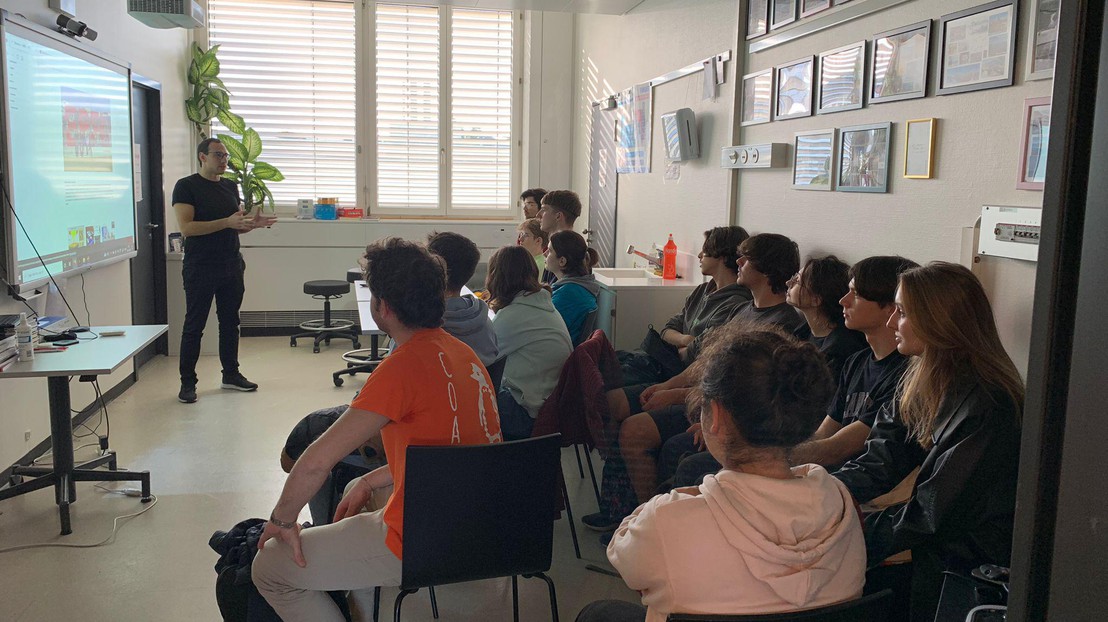 EPFL Information Days recently took place all over the campus, from 23rd to 25th November: LMIS1 actively participated by welcoming numerous groups of high school students in the lab and sharing with them our knowledges on tSPL.

During the last Information Days, which lasted from 23rd to 25th November, high school sudents have been able to discover EPFL campus and get in touch with our amazing scientific community. With more than 12000 students enrolled, education is absolutly a core mission of EPFL, which welcomes each year many young students interested on science, research and innovation.
LMIS1 have enthusistically participated to this initiative by receiving more than 40 students in the lab and introducing them to the fascinating world of micro and nanotechnologies, with particular emphasis on the explanation of principles and functioning of Thermal Scanning Probe Lithography (tSPL). All the group would like to thank our colleagues Dr. Xia Liu and Berke Erbas for their precious help to prepare demos for students, who had also the possibility to collect a nice souvenir of the experience, consisting of on-live printed nano-grayscale group photos.
From these beautiful pictures, it really looks like we have "shrunk the kids" (again)!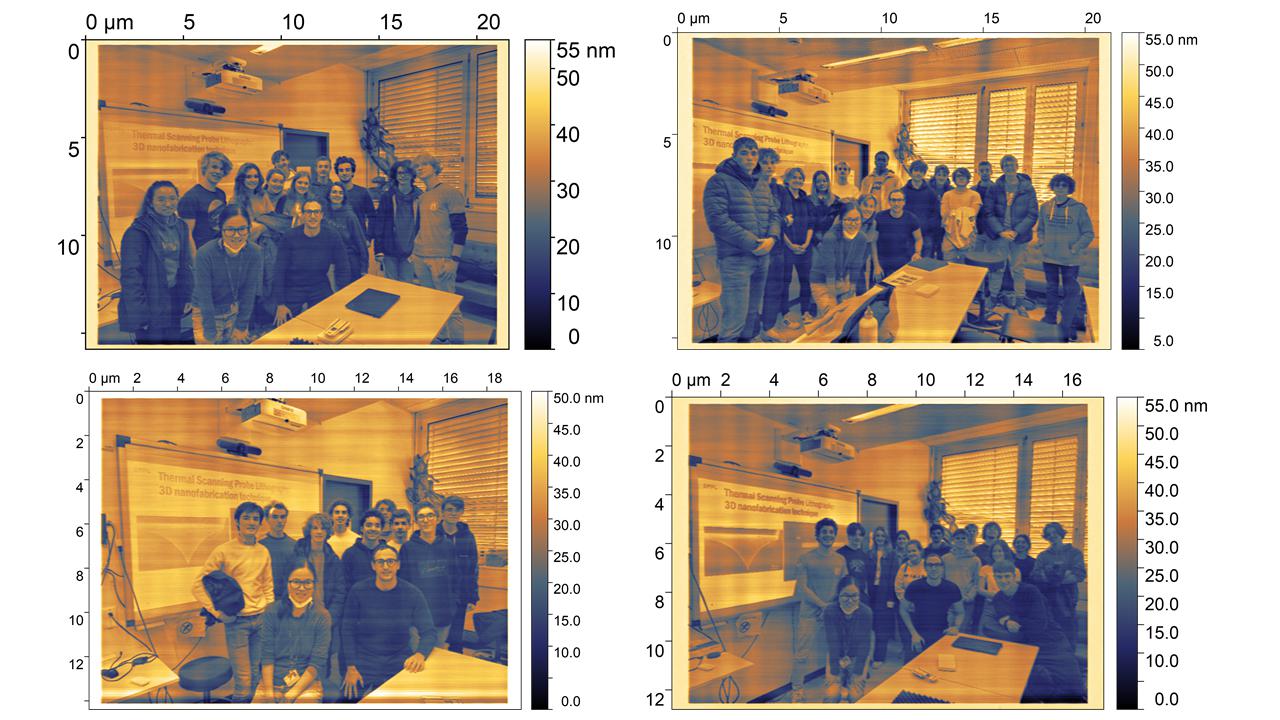 ---