Inauguration of novel coloured façade on EPFL ELL building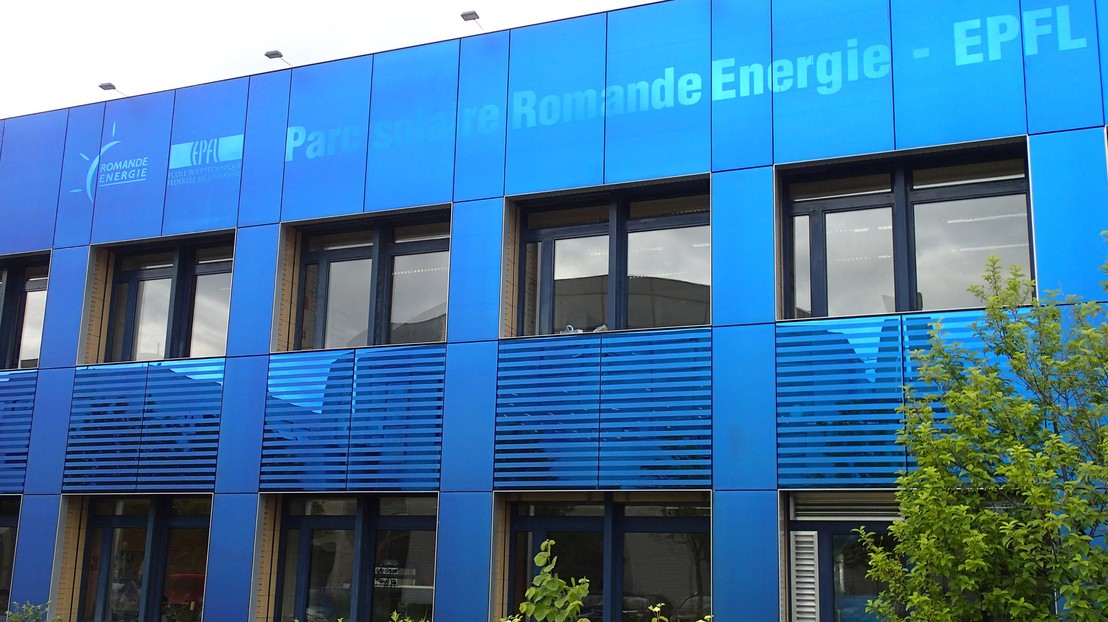 EPFL and Romande Energie inaugurate a façade cladded with novel photovoltaic panels conceived at the Solar Energy and Building Physics Laboratory (LESO-PB) under the direction of Andreas Schüler and developed at the EPFL Innovation Park by spin-off SwissINSO.

The coloured photovoltaic cladding on the new South façade of the EPFL ELL building marks a turning point in the architectural integration of solar cells and opens the door to a modern and attractive solar architecture.
A new patented surface treatment (Kromatix™) based on nanotechnology produces coloured glass for solar collectors with only a very small loss of efficiency. This technology - designed to meet the high esthetic requirements of architects and clients - adds a whole new range of colours to conventional thermal and photovoltaic pannels. The ELL façade is cladded with 105 m2 of photovoltaic panels that are expected to produce 10'000 kilowatthours a year.
The collectors installed on the ELL building are based on the following patent commercialised by the spin-off SwissINSO: WO 2014045141 A2: "Laminated glazing with coloured reflection and high solar transmittance suitable for solar energy systems", inventors Virginie le Caër and Andreas Schüler. ACOMET SA, Collombey and SOLSTIS SA, Lausanne - also a LESO-PB spin-off - were responsible for the installation and electric connection respectively .
The research group "Nanotechnology for Solar Energy Conversion", develops and characterizes novel nanostructured materials for solar energy applications. Due to their fascinating optical and electronical properties, nanometer-scaled structures play an important role in solar energy conversion.
To know more about the scientific work behind the façade, see http://leso.epfl.ch/colored_collectors.
---
---