In conversation about privacy: Chelsea Manning and Carmela Troncoso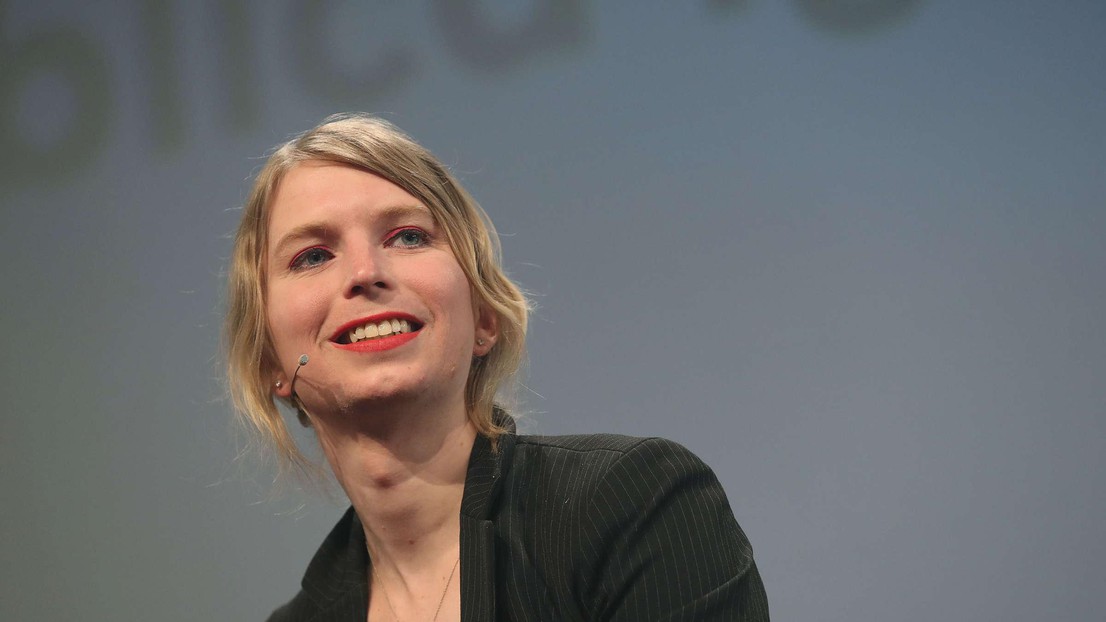 Former US army intelligence analyst, Chelsea Manning and EPFL Professor Carmela Troncoso, will be in conversation at EPFL's Rolex Learning Center next Monday for an exclusive, live discussion, open to the public and streamed, on privacy and data security for the public good.

We live in a world of big tech and big data, a trend made ever more ubiquitous since the beginning of the COVID-19 pandemic. As almost every aspect of our lives, in some way, now interacts with the digital world, discussions around the use and privacy of our personal data become ever more important.
Chelsea Manning, an American activist known for disclosing to WikiLeaks nearly 750,000 sensitive documents about the second Iraq war, and Assistant Professor Carmela Troncoso, from EPFL's School of Computer and Communication Sciences, named in 2020 as a global top young tech leader by Fortune Magazine, are both passionate about data privacy.
Manning now works for Nym Technologies, a Switzerland-based startup, as a hardware optimization and security advisor. Nym protects data using what she describes as a 'cryptographic shroud', namely a mixnet, and Manning is investigating how to improve the speed and efficiency of the privacy system from a hardware perspective.
"Privacy is violated by different actors and different approaches and methods of surveillance or monitoring all the time," she says. "Knowing that your privacy is being violated is starting to wear on people and I think the long-term effects of this are health based. People are more exhausted than they've ever been, they feel like they're doing more work than they've ever done because they're being constantly observed," Manning continued.
Troncoso, who has led the development of DP-3T, a proximity-tracing protocol in which data is stored on individual mobile phones, rather than centrally, and therefore considered a better guarantee of personal privacy, agrees. "Data is the new oil – and just like with oil we see a decay in the data revolution because of all the problems arising from data-driven technologies. The technological and social challenges [around the protection of privacy in IT systems] give me sleepless nights."
Both Manning and Troncoso work on the decentralization of data, which avoids a single group having exclusive access to and control of information, something that Manning believes is important for the public good. "Some data is a public good, but I also think that some data is useless and I think that some data is dangerous. The problem is how it gets used, who's using it, what the intention is."
With her military background, Manning is also watching the Russian invasion of Ukraine closely, particularly around the role of data and the internet. The war has been described as the first to introduce a new frontline – the digital world, but Manning says: "I happen to disagree a little. I obviously have a military background with specific training for modern conventional warfare. I was actually trained very specifically in 2007 for this particular problem set, meaning a Russian invasion of Europe, a ground war in Europe. I think that this is not the first information combat environment we've encountered – we've seen this in Iraq and Afghanistan but I think the sheer volume of disinformation that we saw in the run up to the invasion and in the 12 to 14 hours after the invasion was quite significant," she explained.
Manning is in Switzerland with the support of Tech4Trust, one of the programmes of the Trust Valley, a joint initiative supported by the State of Vaud and State and Republic of Geneva, the academic world and Swiss and international industry captains working on digital trust and cybersecurity.
---
---