IEC TC4 WG33 will focus on pressure fluctuation in Francis turbines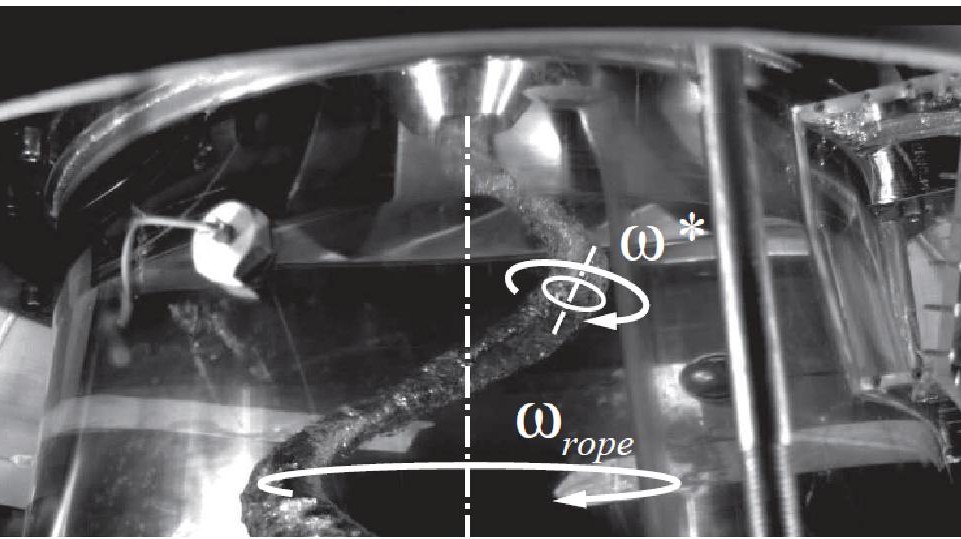 The EPFL Laboratory for Hydraulic Machine hosts the IEC TC4 Work Group 33 dedicated to Francis turbine pressure fluctuation transposition from model to protoype from April 10 to April 12, 2018.

In the recent years, due to tremendous development and integration of renewable energy resources (NRE), hydraulic turbines and pump-turbines are key energy conversion technology to achieve both load balancing and primary and secondary power network control. This require to operate hydropower plant along extended operating range to provide the required flexibility.
The understanding and the management of pressure fluctuations experienced at off-design conditions is a key to achieve this challenge.
The Technical Committee 4 of the International Electrotechnical Commission (IEC) appointed a work group to edit a technical specification related to the transposition of the pressure fluctuation measured at the model scale to the protopye scale.
EPFL-LMH is active in this work group, relying on the outcomes of the HYPERBOLE project completed in 2017.


---
---