ICASSP 2019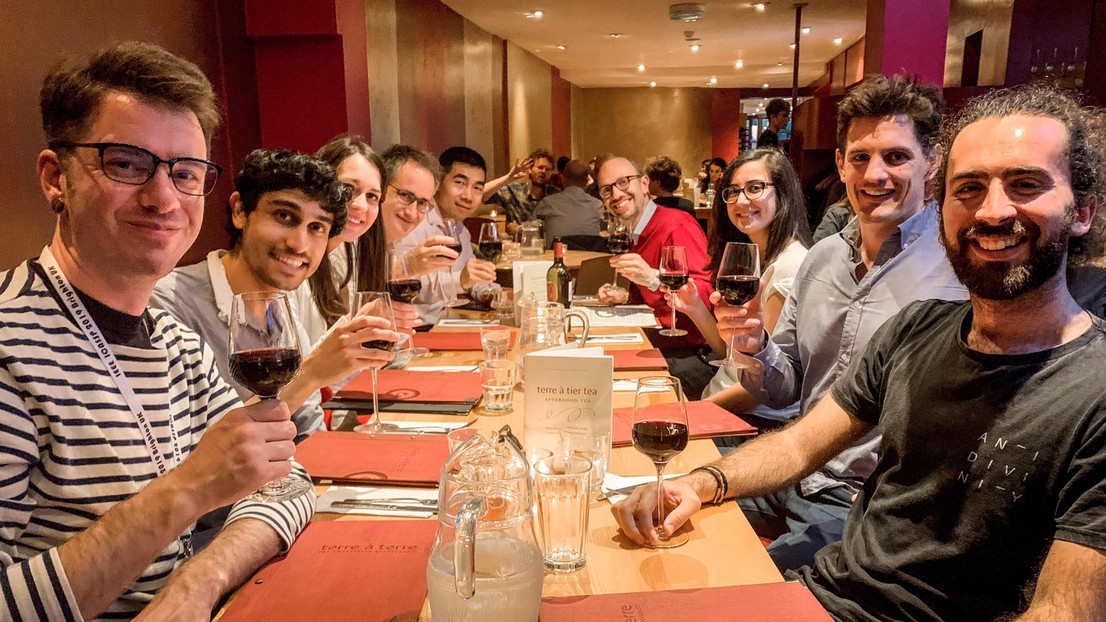 LCAV is present at ICASSP 2019 in Brighton. Dr. Adam Scholefield, Karen Adam, Matthieu Simeoni, alumni Prof. Pier-Luigi Dragotti, Dr. Robin Scheibler, Dr. Yue Lu and Eric Bezzam together with another alumni from Columbia Univ. Prof. Antonio Artega.

Special session on "Recent Advances in Signal Processing for Large Scale Computational Imaging" organised by A. Scholefield and U. Kamilov.
Poster "Graph Spectral Clustering of Convolution Artefacts in Radio Interferometric Images" by M. Simeoni IBM Zurich Research Laboratory/ EPFL, and P. Hurley, Western Sydney University, Australia.
Paper "Multi-channel Time Encoding for Improved Reconstruction of Bandlimited Signals", presented by Karen Adam, authors are Karen Adam, Adam Scholefield and Martin Vetterli. https://infoscience.epfl.ch/record/265342
Paper "Teaching Practical DSP With Off-The-Shelf hardware and Free Software", presented by Eric Bezzam, authors are Eric Bezzam, Adrien Hoffet, Paolo Prandoni. https://infoscience.epfl.ch/record/258046/files/dsp_labs_icassp_2019.pdf Related material (code + documentation) can be found here:https://github.com/LCAV/dsp-labs
---