IBOIS technology for a Brussels Sports Tower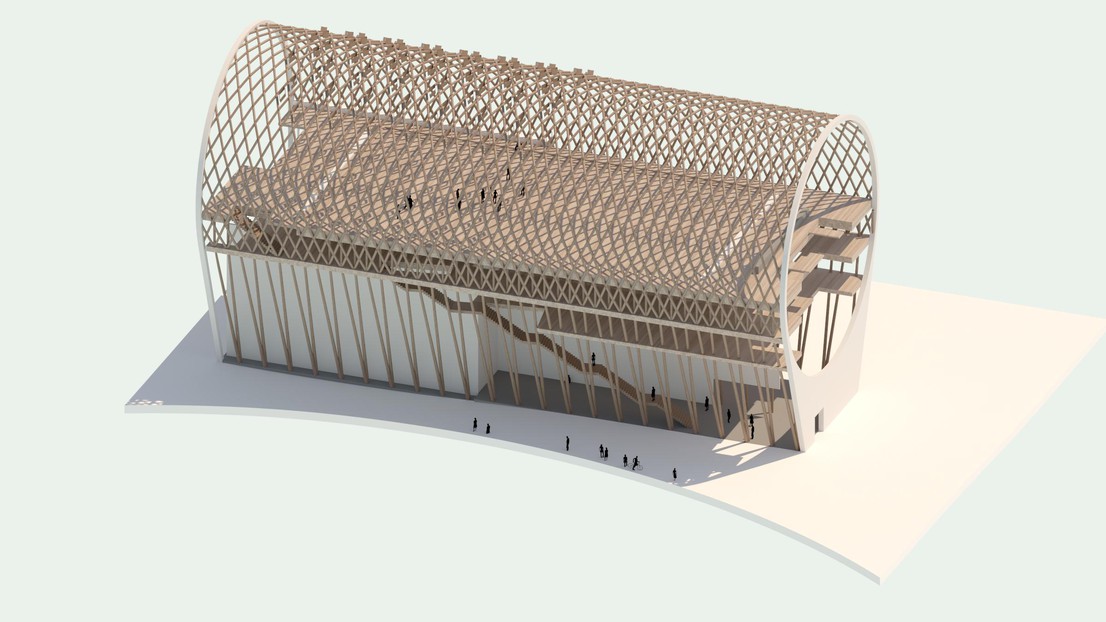 The Bureau d'Études Weinand won 1st place in an architectural contest for the construction of a new sports tower in Brussels, a flagship building which will measure 5800 cubic meters, and is expected to reach a height of 47 meters.

The sports tower will stand in heart of the European capital, near the canal between the Quai des Armateurs and Allée Verte, in close proximity to the new modern and contemporary art museum.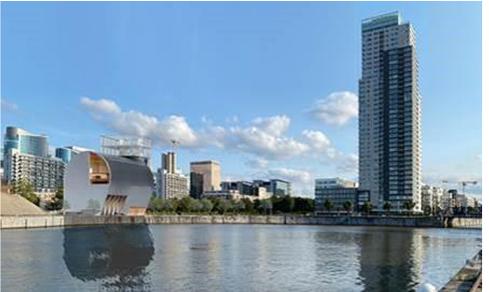 The project put forward by the Bureau d'Études Weinand, BEL architecten and CRIT. Architecten is based on the application of a new constructive system formed of whole round-wood sawn timber. The jury appreciated the atypical volume of the building through which its main function, sports, becomes anchored in the canal district. The supporting structure, which forms a net of round wood lozenges, will be robotically fabricated using innovative technology developed at IBOIS by Petras Vestartas, PhD.
The project is committed to using local timber, including timber that would not normally be employed by the construction industry due to irregularities in its shape or in its size. Choosing timber as the building's main construction material, allows it to reach a negative CO2 balance during the construction phase. The timber sports tower project chosen by the committee combines the qualities of natural materials and technology. Solid sawn timber in its natural form is mastered through vernacular knowledge and cutting-edge technologies.

While Professor Yves Weinand is the architect in association with BEL/CRIT architects. The Weinand engineering office is also responsible for the civil engineering mandate for all concrete and timber structures.
---