"I was 12 when I realized cosmology was my calling"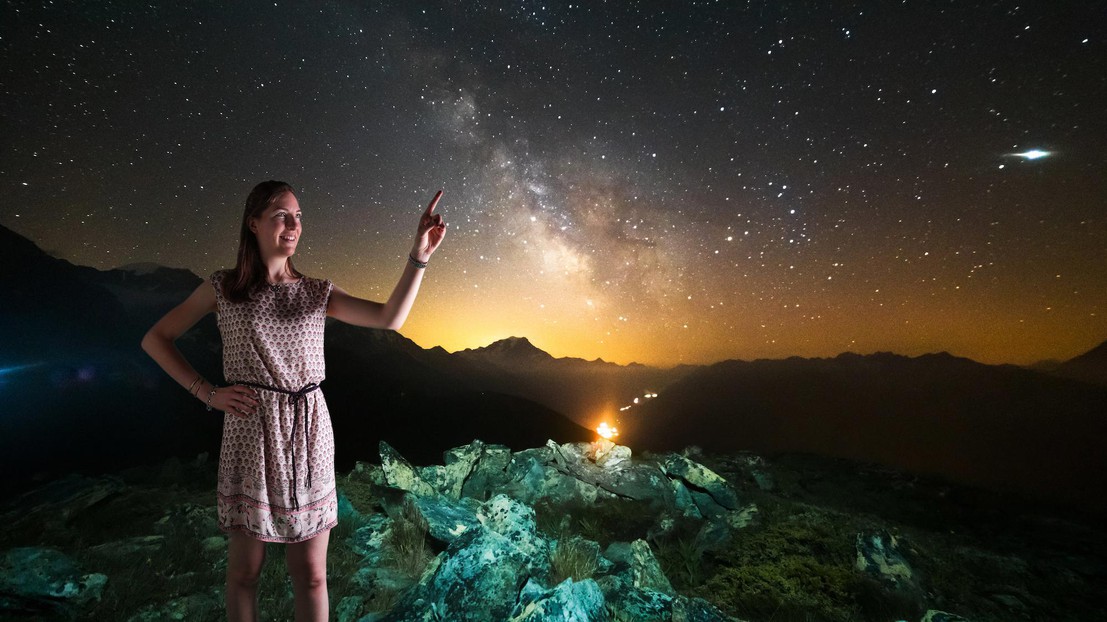 Emilie Hertig knew she would devote her career to studying the origin of the universe after just one introductory astronomy class in middle school. Now in the final year of her Master's degree in physics at EPFL, she's getting ready to do her PhD at Cambridge with a scholarship from the Bill and Melinda Gates Foundation.

Growing up, Emilie Hertig was really into math and physics. But an introductory astronomy class took her fascination to a whole other level. "I was amazed by the sheer scale of the universe," she explains. "When I realized how small the Earth is compared to the solar system, and how small the solar system is compared to the galaxy and the universe beyond, it blew my mind." After this eye-opening class, the youngster from Vaud canton spent day and night poring over astronomy books she found in the family library.
Her burgeoning interest was piqued further when, at the age of 12, she met local astronomer Didier Queloz at the Geneva Observatory. Queloz, together with his colleague Michel Mayor, discovered the first exoplanet – 51 Pegasi b – in 1995. Hertig remembers the meeting to this day. "My parents arranged for me to meet with him," she recalls. "I found the whole idea of exoplanets and meeting up with him crazy." Ten years on from this memorable encounter, Queloz became a professor at the University of Cambridge – which is where Hertig will begin studying for a PhD in October after completing her Master's degree at EPFL. "I wrote to him and he congratulated me on following my dream," she says. Queloz was also awarded the 2019 Nobel Prize in Physics.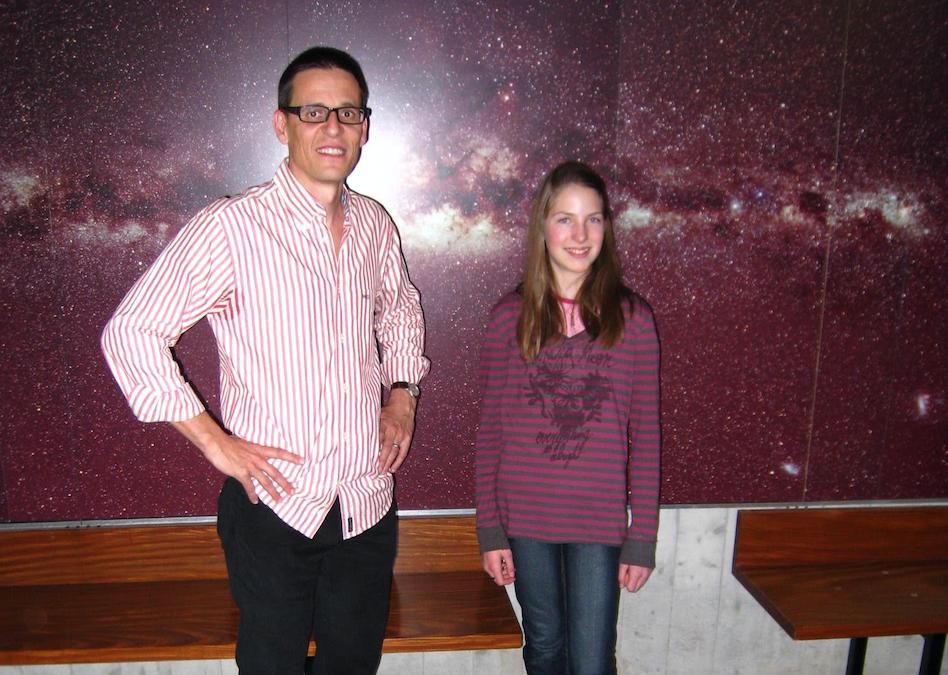 Physics tournaments and gold medals
The budding astronomer nurtured her passion for the cosmos during her time at school, taking part in the International Young Physicists' Tournament – an international scientific competition between teams of high-school students – on several occasions. Hertig was a member of the Swiss team that took gold in Russia in 2016. "After graduating from high school, I stayed involved as a volunteer and coach, helping to prepare other young physics students for the competition. I led the Swiss team three years in a row, and we won the gold medal in Poland in 2019."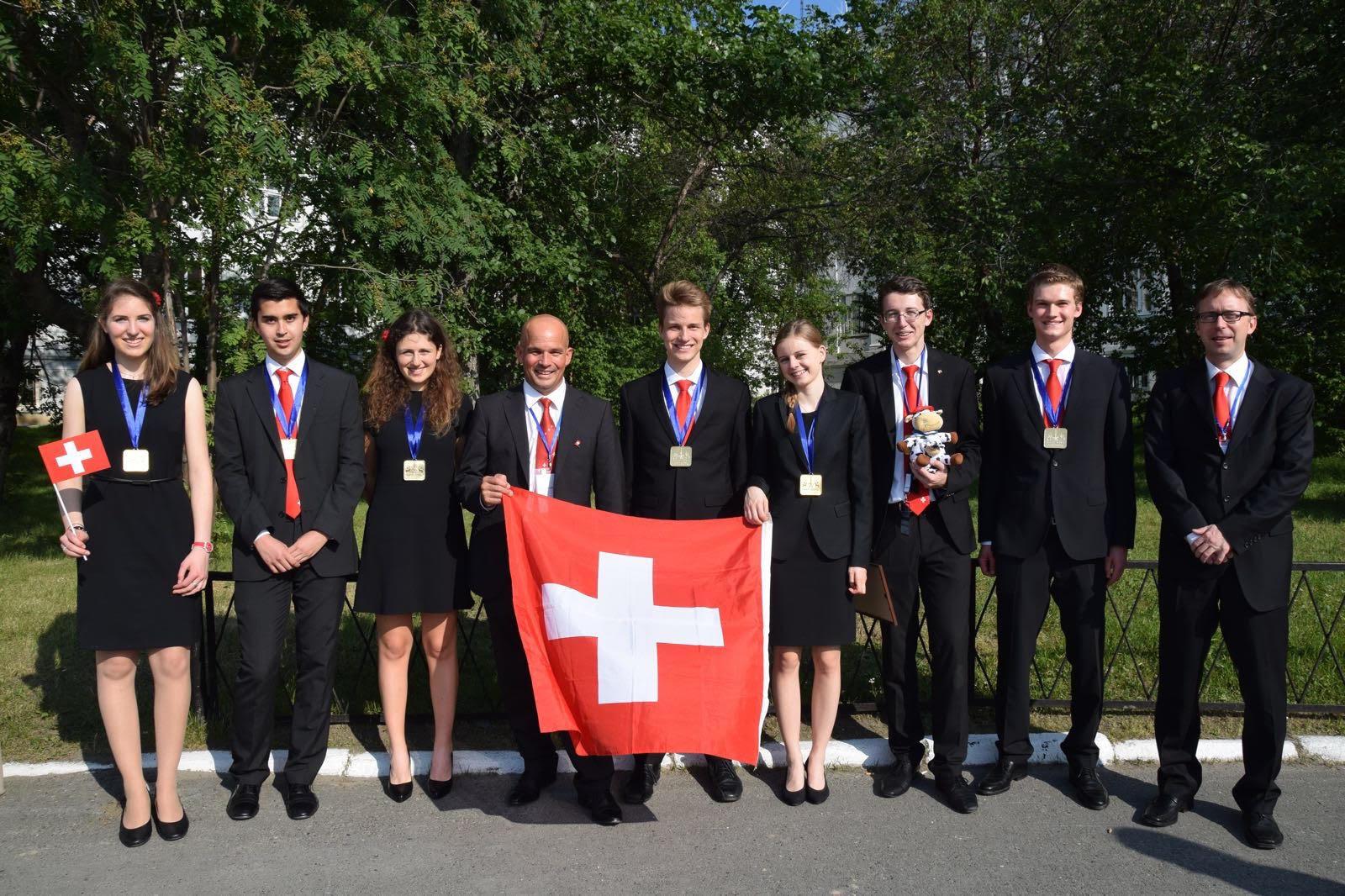 Continuing her academic career
Hertig is currently based at EPFL's Laboratory of Particle Physics and Cosmology (LPPC), led by Professor Mikhail Shaposhnikov, where she's completing the final year of her Master's degree in physics, specializing in cosmology. "It's amazing to think that we can look back to a fraction of a second after the Big Bang, and predict what will happen in the future," she says. "But it's the 95% that we don't yet understand that's even more amazing."
Hertig plans to pursue this avenue of research for her PhD at Cambridge. "As an early-career researcher, it's incredibly rewarding to get to work with different groups, and to have various mentors and influences," she says. "I applied for Cambridge because it's one of the top universities in the world. It has a great reputation in natural sciences, and in physics in particular. And when I looked at the faculty's research interests, I found a lot of common ground with my own."
Gates Cambridge Scholarship program
One year at Cambridge costs some £30,000 – or around 38,000 Swiss francs – and that's without factoring in food and board. Hertig explored different options for funding her studies. "You apply for a scholarship at the same time as you apply to a university," she explains. "Once you've completed the application form, there's a separate form to fill in if you want to have a shot at getting funding." In addition to the usual background information, the language test and references from two professors, Hertig – who applied for a scholarship from the Gates Cambridge Scholarship program – had to provide an extra reference demonstrating her leadership potential and commitment to helping society and improving the lives of others.
"I put my all into the application," she says. "I spent my weekends for an entire semester working on my statements and research proposals. For the scholarship application, I wrote about my experience coaching the Swiss team, and it worked, I got the scholarship. I sent a research proposal to my future supervisor. I was really apprehensive because I thought he might be too busy. But I was wrong: he took the time to read it and reply to me. I'm glad I took that chance."
---