I pay with my Camipro card at Migros!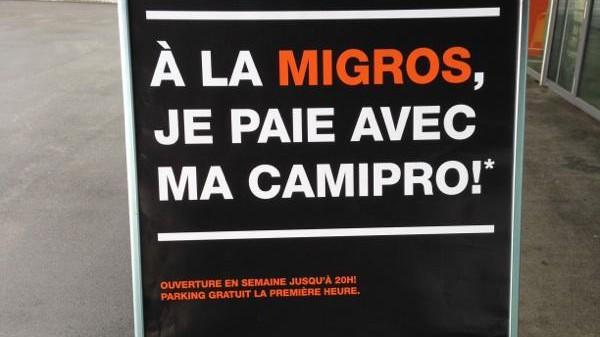 Since May 2014, the different shops and restaurants at the Quartier Nord are beginning to get equipped with Camipro payment terminals, the Migros grocery store being a pioneer, and the bar Tech-a-Break following shortly after. Hopefully more shops will decide to opt for this modern payment means.
The news got under the radar in the end of last spring semester, despite Migros' advertising campaign. Hence, we are giving it to you again: it is now possible to pay with your Camipro card in this famous grocery store, Migros! The payment is made via a new generation of payment terminal, developed specially for this type of shops. The bar Tech-a-Break and the Ardentis dental clinic are also equipped with such terminals.
We expect to install these terminals soon in the following restaurant and shops: Tekoe, Gina, Cut and the pharmacy Polycare.
For your information, if you wish to load your Camipro card in the Quartier Nord, a new Camipro charger for debit cards (Maestro, Postfinance, VPay) has been installed, on the left handside of the Crédit-Suisse ATM machines, near the Migros.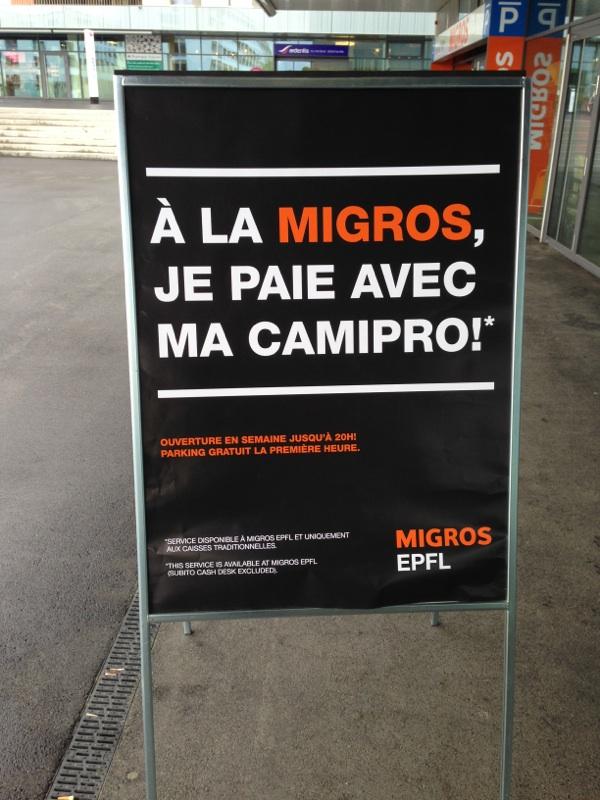 ---