"I never imagined I could use math to study nature"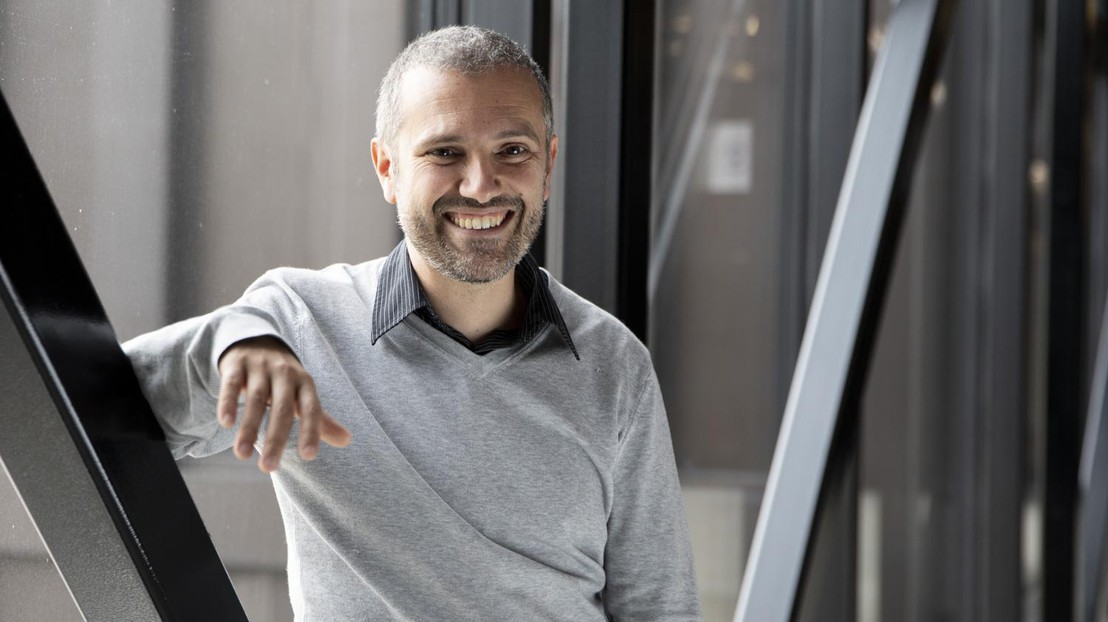 Devis Tuia, who hails from Mendrisio in Ticino Canton, is a well-traveled man. His career has taken him to Spain, the Netherlands, and now back to Switzerland, where he's just started a new role as head of the Environmental Computational Science and Earth Observation Laboratory at EPFL's Valais campus. He discusses how remote sensing, image processing and machine learning can be used to protect the environment.

A stone's throw from the Rhône and the Sion train station stands a brand-new, architect-designed building. The gleaming, glass-built edifice is a stark contrast to the two auto repair shops next door. It's also the temporary home of two professors from EPFL's School of Architecture, Civil and Environmental Engineering (ENAC), pending completion of a nearby building that will eventually house their laboratories. One of them is Professor Tuia, whose team has set up operations behind a glass door on the first floor. Tuia is a man of disarming warmth whose beaming smile remains on his face throughout the interview. 
He joined EPFL in September and is ENAC's newest professor. With most of his boxes still unpacked, he's thrown himself straight into his work – and into setting up his own lab, the Environmental Computational Science and Earth Observation Laboratory (ECEO). "I struggled to come up with the name, but I got there in the end," he says, jokingly. "We process images from all sorts of sources – from drones to satellites – to study what's happening on the Earth's surface. The main focus of our research will be remote sensing and machine learning, which we'll use to extract data and insights that could help answer key environmental questions."
Before joining EPFL, Tuia spent four years as a full professor at Wageningen University in the Netherlands. He was happy to move to EPFL's outpost in Sion in the foothills of the Alps – not least because it's in Valais, his wife's home canton. In his new role as an associate professor, Tuia will draw on his expertise in remote sensing and image processing to both conduct research, with a particular focus on glacier monitoring, and teach. "The fact that I was willing to walk away from a full professorship came a surprise to some of my colleagues, but it didn't particularly bother me," he says with genuine modesty. 
Protecting nature
Throughout his career, Tuia has always followed his passion. Born in an Italian-speaking canton and with a perfect command of French, he enrolled in a Bachelor's in geography program at the University of Lausanne (UNIL) in 1999. "Ever since high school, I've been fascinated by geography – by understanding the world around us and how we interact with it," he explains. "And I've always loved nature. I enjoy hiking in the mountains and I'm a keen diver. Nature is a thing of beauty. It's alive. It's our duty to protect it." Tuia has a discernible twinkle in his eye as he talks about his first encounter with humpback whales during a dive in Australia.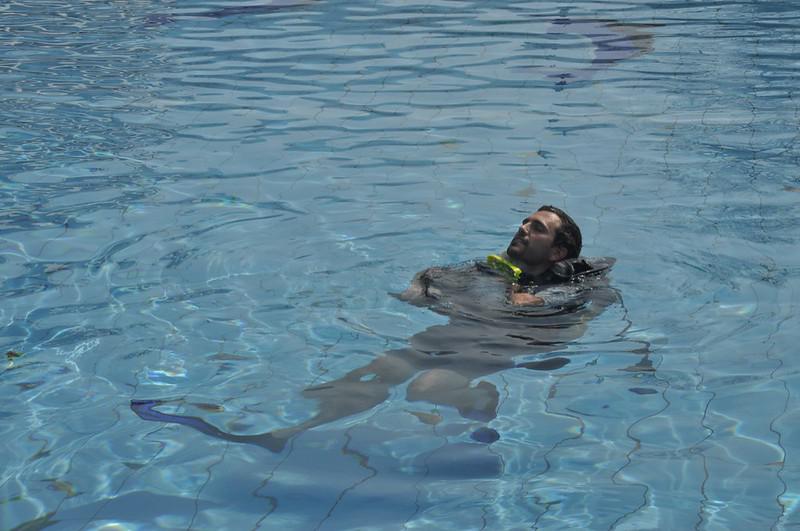 The lightbulb moment came during his studies. Tuia soon became interested in statistics and signed up for remote sensing classes as an external student in ENAC's Environmental Sciences and Engineering program. "I was fairly good at math, but I never imagined I could use that skill to study nature," he says. "After taking the classes, I realized that technology was a way for me to help protect the environment. That's when the light came on. I'd found my calling, and I've stuck steadfastly to that path ever since!" 
Human-machine interaction
After earning his Master's degree, Tuia stayed on at UNIL to obtain a PhD, working on new processing methods for high-resolution satellite images. "I was the first person to apply machine-learning technology to environmental science," he explains. "My research emphasized interactive methods and human-machine interaction. That focus has remained a defining feature of my career." In 2010, Tuia moved to Spain to complete his postdoc at the University of Valencia. The move meant he had to drop out of his rock band, Synsòma, and put another of his passions – playing bass guitar – on hold.
A year later, Tuia returned to Lausanne to continue his research – this time at EPFL, where he worked on adapting satellite image processing models and methods to new acquisition technology. Keen to stay ahead of the curve, he quickly took an interest in deep learning, a subset of machine learning which looks at how artificial intelligence programs can learn without human supervision. Tuia secured his first assistant professorship at the University of Zurich through a Swiss National Science Foundation program. It was there that he took his deep learning research to the next level, teaming up with one of his postdocs. "We began working on 'AI for EO', or artificial intelligence for Earth observation," he says. "We developed deep learning methods for remote sensing. It was a really exciting time. We are among the pioneers in the field. Everything was new. We'd found the technology we needed – and we've been riding that wave for the past six years!"
*We need to go further*
In 2017, Tuia moved to Wageningen, where his children took the opportunity to learn Dutch. He continued his research into deep learning applied to geospatial data, studying the potential of data exploration and multimodal, big-data-driven learning to support better understanding of urban systems. In 2018, Tuia and his postdoc Benjamin Kellenberger – who has since followed him to Sion – published a highly regarded article in Remote Sensing of Environment on the use of deep learning for a rapid, accurate wildlife census in a Namibian national park. 
"Applying machine learning concepts to remote sensing is a starting point, but here in Sion I want to do more," says Tuia. "We've made some interesting discoveries, but we need to go further." As enthusiastic as ever, Tuia sees Valais Canton – known for its expansive natural landscapes – as the ideal testing ground for his research. Not one to rest on his laurels, he's already making plans for joint R&D with other EPFL labs. 
---
---