"I loved the atmosphere, the work, the team and the city of Bern"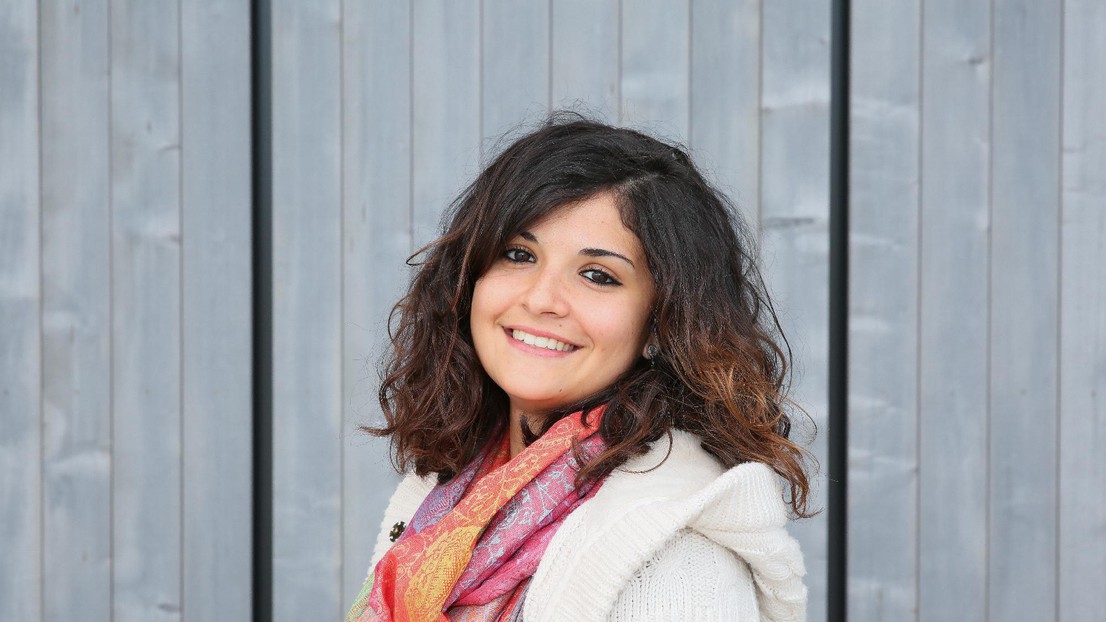 Summer series (2) – For her Master's project, bioengineering student Yara Proust worked at a Bern-based startup specializing in organ-on-chip technology. Here, she reflects on a unique experience that's helping her make the transition from student to working life.

Lungs on a chip. Not the kind of chip you eat, but a tiny piece of technology the size of a pen drive. And not a whole lung either, just a handful of alveolar epithelial cells. In fact, that's the whole point: recreating a cellular microenvironment in vitro to study physiological functions or test the efficacy of particular molecules. For her Master's project, 24-year-old bioengineering student Yara Proust spent several months immersed in this new and fascinating world.
"I was interested in regenerative medicine," she explains. "My initial plan was to go abroad. I sent off several unsolicited applications but got nowhere." After turning to EPFL's student support office, IS-Academia, for help, she secured three offers: one in Paris, one in Eindhoven, and one from a Bern-based startup. "I decided on Alveolix almost immediately. We exchanged a few emails and they invited me for a 90-minute interview. As soon as I walked through the door, it just felt right."
A smooth transition to working life
Proust has no regrets about her decision. Officially, Master's projects should last between four and six months. But Proust spent a full nine months – September to May – at Alveolix, combining a paid internship with her Master's project and postgraduate research. "The great thing about working at a startup is that it's a happy medium between school and a job at a big firm. It eases the transition to working life."
Proust spent all of her time doing research. She used the company's ground-breaking solution to test how cell cultures react when exposed to air and respiratory movement. She also carried out other experiments, examining aspects such as toxicity and viability when the cells respond to different substances or are handled in a particular way. The firm's lung-on-chip technology is designed primarily to assess the efficacy of certain drugs without the need for animal testing. In the longer term, patients' own cells could be used to develop custom treatments.
"It was an amazing learning experience," says Proust. "I got the chance to do a lot of biology work. My studies are much more engineering-focused, so it was good to have that practice. I learned a lot about life as a researcher outside the lab too – analyzing data, attending conferences and weekly progress update meetings, and simply talking to my colleagues." As well as enjoying her time at Alveolix, Proust worked hard. Her efforts paid off when she scooped up second prize for her poster and oral presentation at the 2019 ISAM Congress.
A great place to work
Proust was lucky enough to work under a dedicated and attentive supervisor at the firm. But she relished the human side of the experience as well. "It's a young, cosmopolitan team involved in an exciting new field," says Proust. "It was a great place to work." She also enjoyed her time in a new city. "I loved living in Bern!" she says enthusiastically. "It's a compact city – everything's on your doorstep and there's lots to see and do. The people are really friendly, too." Proust fully embraced life in Bern, living with Swiss-German housemates and taking a two-month intensive language course. "I'd definitely study Swiss German if I ever went back there," she adds. Proust will graduate on 5 October, so she needs to figure out her next move quickly. With a minor in management, she may take some time to explore her options in that area – but not until after a hard-earned vacation.
---
---