"I fell in love with sponges"
Head of the Laboratory of Functional Inorganic Materials at EPFL, Wendy Queen tells us about her love for sponges - a certain kind of sponge!

"I am Wendy Queen. I'm originally from South Carolina. I moved to Switzerland from the San Francisco Bay Area in May 2015 after I was offered a tenure-track position as assistant professor at EPFL Valais-Wallis. Since then I have led the Laboratory of Functional Inorganic Materials.
You might say that my work focuses on sponges, or at least materials that are somewhat like sponges. We call them metal-organic frameworks – MOFs for short – because, in fact, our sponges are made of metal and organic building blocks. At first glance, MOFs look more like powder. But when you get to know them, they have a lot in common with the good old kitchen sponges that one might use to wash dishes. MOFs are the most porous materials in the world. The pores range from half a nanometer to a maximum of five nanometers, about 50,000 times smaller than the diameter of a human hair. We design the sponges so that they can selectively soak up targeted molecules or ions in preference to others. As such, MOFs can be used to separate targeted species from gases or liquids. For example, we can specifically design them to remove heavy metals from water or carbon dioxide from the air.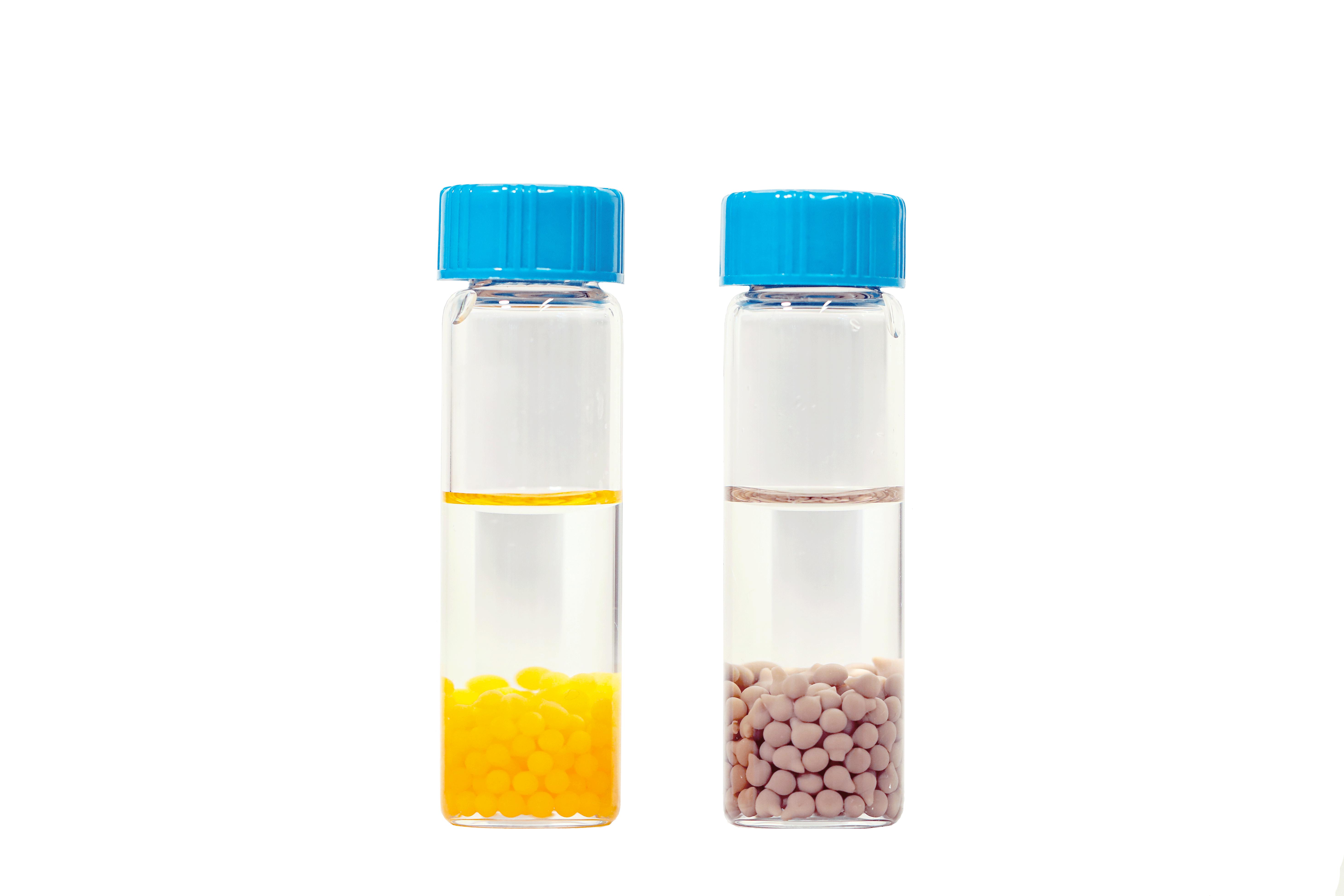 I'm a chemist with a background in inorganic chemistry. During my scientific career, I have always been fascinated by the structure of materials, how they work and why they have this or that property. In fact, my love of structure is the reason I became so interested in MOFs. The materials are extraordinarily beautiful. If you look at their crystal structure, you see that the atoms are arranged in a very well-defined way. That order enables us to identify the structural features that give rise to desired properties in a given material.
I remember when I first became infatuated with MOFs. As a PhD student, I was designing new materials and studying their magnetic properties. For my postdoctoral fellowship, I wanted to learn new skills and expand my scientific horizons. In particular, I wanted to gain more expertise related to materials characterization. So I applied for a position at the NIST Center for Neutron Research in Gaithersburg, Maryland. There I had the chance to study materials in detail using neutron scattering techniques. In short, I began using neutrons to study the structure of MOFs, and I have hardly worked on other materials since.
I'm deeply interested in applying my science to solving globally relevant problems, like reducing energy consumption, cutting CO2 emissions and improving water quality. At the moment, I can see that porous materials have the potential to make a powerful impact on the world, and this is one of the reasons that I continue to work with MOFs."
Wendy Queen' love story with sponges
---