Hydropower: the success of an EPFL software used on all continents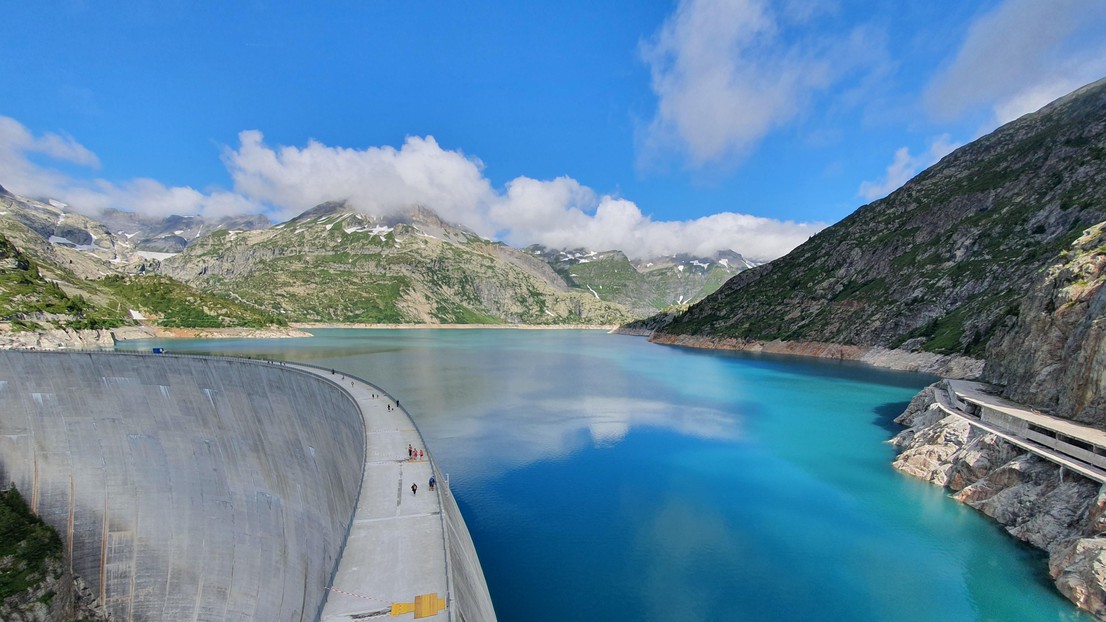 Creating a numerical model of a hydroelectric power plant representing all the key elements it is composed of? This is possible thanks to a technology developed at the EPFL in the early 1990s. Its name: SIMSEN, a software package that is now used all over the world, and a poster child of successful technology transfer.

"While global electricity consumption is expected to increase by 50% over the next 20 years, hydropower, which already plays a key role in the electricity market with 16% of global production, is expected to grow considerably," explains Christophe Nicolet, CEO of Power Vision Engineering, an EPFL spin-off founded in 2007 in Ecublens. "Hydropower is characterized by high power density, flexible production, fast response and the advantage of low greenhouse gas emissions."
A unique software
Whether it is a question of building new hydroelectric power stations or optimising existing ones, the question of safety is of paramount importance. This is where SIMSEN comes in. The software is unique in that it can model both the electrical and hydraulic parts of power plants. Used in the pre-construction phase, it can simulate the various possible scenarios in the event of start-up and shutdown. "Based on these simulations, the equipment will be sized to avoid disasters," adds Christophe Nicolet. "Thanks to the software, we can calculate the everyday life of a hydroelectric plant and check, for example, that the pressure in the waterways remains acceptable in the event of a sudden shutdown of the turbines, where thousands of tons of water are stopped in a few seconds."
Numerous partnerships
The development of SIMSEN software started in 1992 in the laboratory of Prof. Jean-Jacques Simond, then director of the electrical machine laboratory at EPFL. The idea was to develop a modular system able to do fast simulations of electrical power systems including semiconductors and regulation parts. SIMSEN is sold since 1997
"In 2001, at the instigation of Professor Jean-Jacques Simond, I did a diploma thesis supervised by Professor François Avellan - director of the Hydraulic Machinery Laboratory at EPFL - with the aim of extending SIMSEN's applications to hydraulic installations," says Nicolet. He followed this up with a doctoral thesis, which he completed in 2007, before launching Power Vision Engineering in 2007 as the exclusive distributor of SIMSEN, via a license from EPFL.
Since its creation, Power Vision Engineering has multiplied its collaborations with the industry and the research world. In 2011, together with EPFL it signed a partnership with the three main manufacturers of generators and hydraulic turbines, Voith, General Electric and Andritz Hydro. "They supply 75% of the hydraulic turbines capacity that are installed in the world, including the power plants of Itaipu in Brazil, the 3 Gorges in China, as well as Cleuson-Dixence and Nant de Drance in Switzerland." notes Nicolet.
Frédéric Pont, technology transfer manager in charge of SIMSEN at EPFL's Technology Transfer Office, says that SIMSEN is a great illustration of a successful technology transfer: "This solid technology, developed over several years at EPFL and based on unique expertise, has been licensed to a promising company, which develops and markets it worldwide. SIMSEN now has a positive impact on society and benefits the economy, while generating financial returns for EPFL that can be reinvested in research and innovation."
Emergence of new markets
Hydroelectricity is a multi-billion-franc (CHF) market. While most of the hydroelectric potential has already been tapped in Europe and the USA, new markets are emerging. "The potential for developing new power plants is immense in Asia, South America and Africa," says Nicolet. "In Europe and the United States, it's a market for maintenance and the rehabilitation of existing power plants that is developing and where the software is used extensively."
In Switzerland, for example, where "nearly 60% of the electricity consumed is produced by hydroelectric power plants, there is a strong desire to optimize production," says Nicolet. "This means renovating and maintaining the power plants. One of the big trends in the market is to increase the flexibility of the power plants according to the variation of the production and consumption of photovoltaic and wind renewable energies. "Hydroelectricity allows for a better integration of renewable energy by compensating the volatility of wind and solar PV generation."
The advent of power electronics
Thanks to the development of power electronics and "the recent advent of so-called variable speed technologies, the efficiency of hydroelectric plants - new and/or rehabilitated - is increasing," Nicolet says. "We can now be more reactive and stop machines more quickly than with traditional equipment and inject or absorb power into the electricity networks at greater speed," he adds. "In this context, interest in SIMSEN has increased considerably. The software brings a lot of added value to the development of these new applications by allowing a detailed simulation of the layout and by reducing the risks during the commissioning of power plants."
SIMSEN software was used, for example, in the construction of the Nant de Drance pumped storage power plant in Valais, which is currently being commissioned. "With its 900 MW, the Nant de Drance pumped storage power plant is intended to provide control services to the network for the integration of renewable energies."
---
---