Highlights of the DIAS presence at SIGMOD and VLDB 2023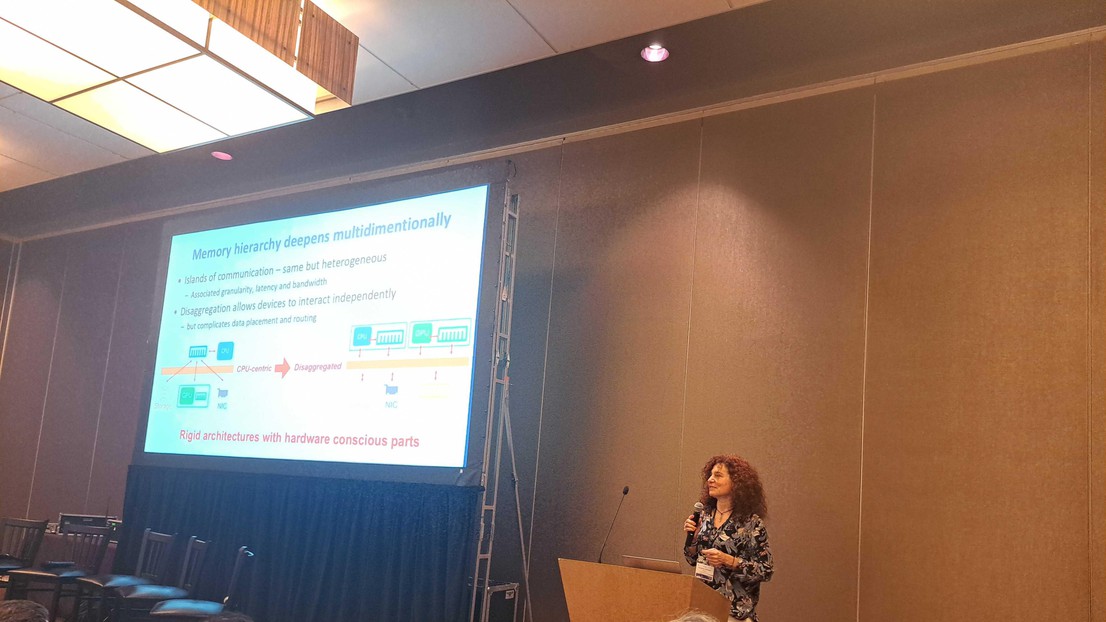 In the summer of 2023 DIAS' research was presented both at SIGMOD and VLDB, two of the most prestigious conferences for Data Management.

The International Conference on Very Large Data Bases, VLDB, is a premier annual international forum for data management and database researchers, vendors, practitioners, application developers, and users. The VLDB 2023 conference occurred in Vancouver, Canada, from August 28 to September 01, 2023.
The ACM SIGMOD/PODS International Conference on Management of Data, is a leading international forum for database researchers, practitioners, developers, and users to explore cutting-edge ideas and results, and to exchange techniques, tools, and experiences. The 2023 ACM SIGMOD/PODS Conference, was held in the Seattle metropolitan area, Washington, USA, from June 18 to June 23, 2023.
The DIAS team had an important presence in both conferences with the following papers:
SIGMOD:
One-shot garbage collection for in-memory OLTP through temporality-aware version storageAunn Raza (EPFL); Periklis Chrysogelos (EPFL); Angelos Christos Anadiotis (Oracle); Anastasia Ailamaki (EPFL)
Using Cloud Functions as Accelerator for Elastic Data Analytics Haoqiong Bian (EPFL); Tiannan Sha (EPFL); Anastasia Ailamaki (EPFL);
LAQy: Efficient and Reusable Query Approximations via Lazy SamplingViktor Sanca (EPFL); Periklis Chrysogelos (EPFL); Anastasia Ailamaki (EPFL);
VLDB:
Dalton: Learned Partitioning for Distributed Data Streams Eleni Zapridou (EPFL); Ioannis Mytilinis (EPFL); Anastasia Ailamaki (EPFL)
TPCTC
Chaosity: Understanding Contemporary NUMA-architecturesHamish Nicholson (EPFL); Andreea Nica (EPFL); Aunn Raza (EPFL); Viktor Sanca (EPFL); Anastasia Ailamaki (EPFL)
ADMS
Post-Moore's Law Fusion: High-Bandwidth Memory, Accelerators, and Native Half-Precision Processing for CPU-Local Analytics Viktor Sanca (EPFL); Anastasia Ailamaki (EPFL and Google)
AIDB
Improving K-means Clustering Using SpeculationStefan Igescu (EPFL); Viktor Sanca (EPFL); Eleni Zapridou (EPFL); Anastasia Ailamaki (EPFL)








---