HackaHealth 2019 - Make your abilities matter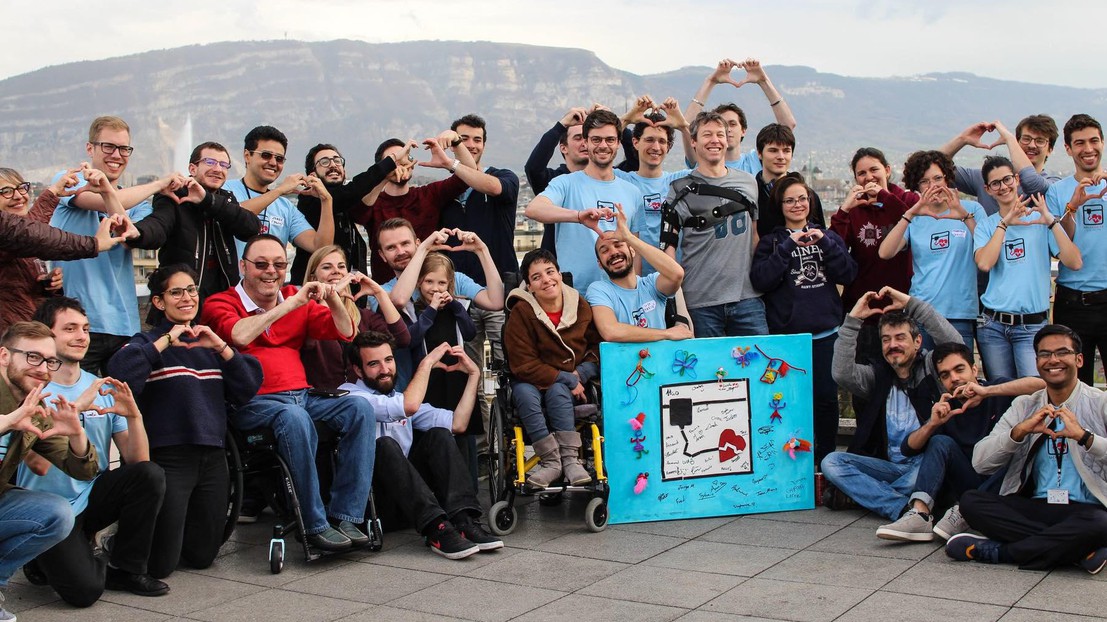 HackaHealth 2019 will take place at Campus Biotech on March 22-24th, with closing ceremony on Sunday 24th.


HackaHealth is an association that supports the realization of projects focused on developing personalized solutions for people with disabilities, in order to improve their daily living.
During the weekend of March 22-24th, interdisciplinary teams will work on projects defined by people with disabilities to tackle challenges in their daily living. The teams are composed of makers, engineers, designer and the users themselves, for a holistic and user-centric approach to hacking. A closing ceremony invites the public to discover the solutions developed throughout the weekend; presents technological advancements and initiatives from research, end-users and industry; and opens the floor to discussion on how we can work together to improve the life of people with disabilities.
REGISTER and read more information at http://www.hackahealth.ch
Funding
Campus Biotech, Wyss Center, Mindmaze, Geneva SDG, EPFL Tech Impact
---
---