Gotthard Tunnel: EPFL makes tracks for the future of transportation
Three days after the official ceremonies concluded, EPFL is taking part in the public celebration of the world's longest train tunnel.

Once the VIPs moment had come and gone, it was time for the public to celebrate. Saturday and Sunday, the inauguration of the Gotthard tunnel was an event for the whole family to enjoy. In addition to historical train cars and traditional folklore from the Alpine valleys, the Federal Institutes of Technology and the University of Saint Gallen, upon invitation from the Swiss Federal Railways, gave the public a glimpse into their vision of the future of transportation. 
At the north entrance, in the huge hall set aside for the exhibition, there was a steady stream of visitors. At EPFL's stand, they were fascinated by the modular airplane Clip-air, whose capsules can be removed from the wing to be transported by train. That future may still be far off, but today visitors could fly the modular airplane using a flight simulator. "The future of transportation demands new, often iconoclastic ideas," said Martin Vetterli, EPFL's next president, during a morning press conference.
Visitors were able to fly the modular airplane Clip-air, with the "pilot" of the project, Claudio Leonardi, from the Informatics and Visualization Laboratory. ©Keystone
Vetterli, who was representing the School, pointed out that the presence of Switzerland's two Federal Institutes of Technology at this historical event also reflects the importance of education: "The construction, along with the maintenance and operation of an infrastructure of this magnitude, requires highly competent engineers, mathematicians, computer scientists and geologists; their education is provided by our institutions."
EPFL also shone the spotlight on the emotion detector developed by the Signal Processing Laboratory 5, designed to increase driver safety. Visitors made faces to see whether they were expressing fear, surprise, anger or joy. EPFL's capacity for innovation was also made evident by the presence of two start-up companies, Flyability and Sense-Fly. Demonstration flights by their drones, important surveillance tools for transportation infrastructures, earned a wide round of applause from the audience.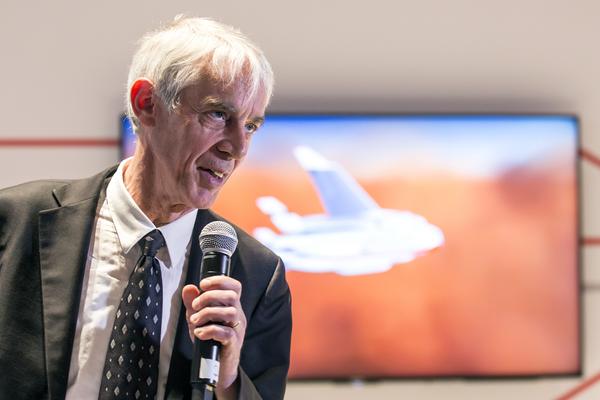 Martin Vetterli, EPFL's next president, represented the School alongside with ETH Zurich and the University of St. Gallen. ©Keystone
"Networks, whether train tracks or social platforms, also strengthen cultural ties," concluded Martin Vetterli. "Here, the tunnel at the base of the Gothard Pass brings Germanic and Latin cultures together both physically and socially. Only time will tell if the SBB's next great project will connect the east and west, across a divide that is not made of stone and mountain, but rather the seemingly inocuous "Rostigraben"…"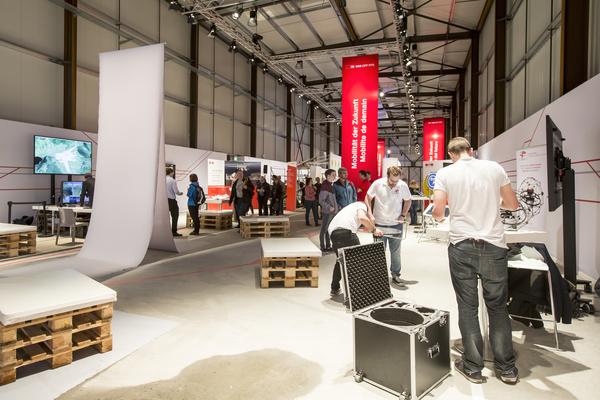 Flyability preparing a UAV flight demo in the Mobility of the future Hall, at the north entrance of the new Gotthard tunnel. ©Keystone
---