G-Therapeutics wins Hello Tomorrow grand prize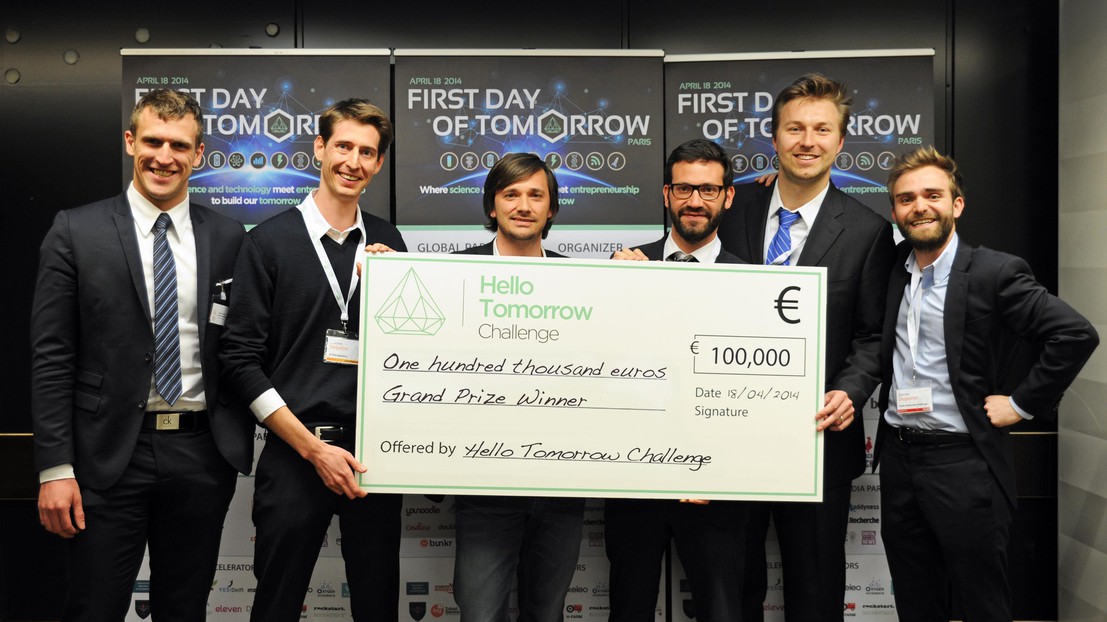 After being part of the 25 semi finalists over 1200 candidates, G-Therapeutics is the grand prize winner of 100 000 € of the European competiton Hello Tomorrow.
Launched in December 2013, the Hello Tomorrow Challenge is a non-profit competition promoting breakthrough innovation in Europe by highlighting young scientists & entrepreneurs who are taking on the most important challenges in the world today. The Grand Finale of the Hello Tomorrow Challenge took place on Friday, April 18th, at la Cité des Sciences et de l'Industrie in Paris.
G-Therapeutics is an EPFL spin-off with the aim of making available for human use a fundamentally new treatment paradigm that restored voluntary locomotion in fully paralyzed animals with a success rate of 100%. G-Therapeutics rekindles the hope for efficacious treatment of spinal cord injuries. The company is developing an implantable stimulation system and a robot-assisted training program to rehabilitate individuals with spinal cord injury. The team consisting of several engineers and medical experts with a strong track record in medical technology is setting-up a clinical proof of concept in Human that is planned to start this year in Lausanne university hospital (CHUV). Given clinical success, the potential of the project is huge and addresses an urgent need in the market.
Contacts G-Therapeutics : [email protected], [email protected]
---
---