First-ever EPFL Drone Days a runaway success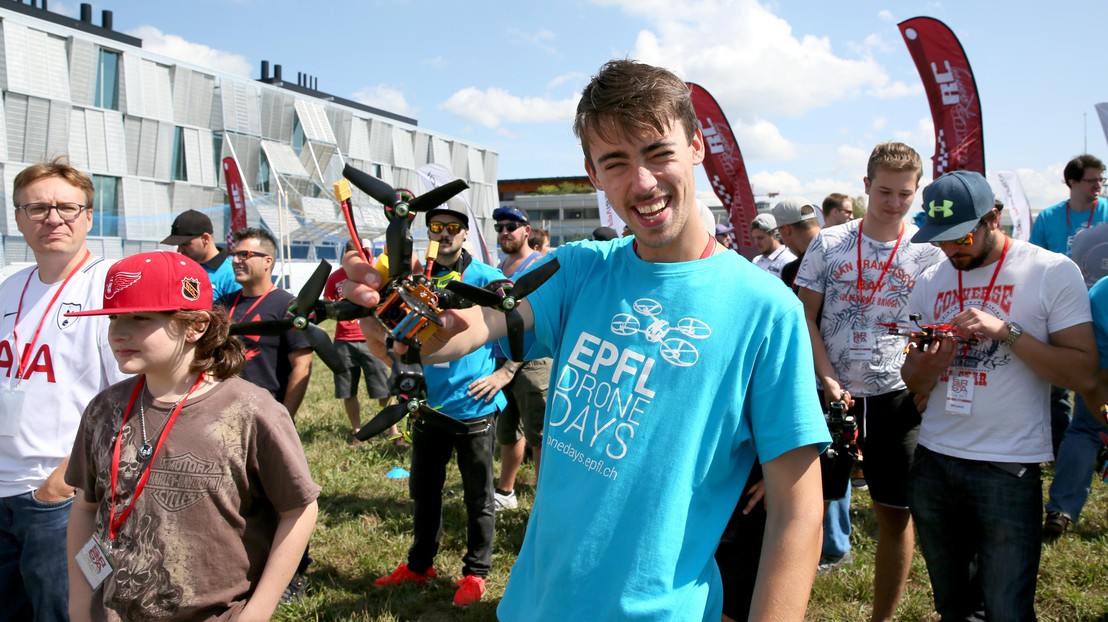 More than 5,000 people were treated to drone races, a robotics showcase, a conference and demonstrations on EPFL's campus in a three-day event that started last Friday. Switzerland's fastest drone pilot was crowned on Sunday following a spectacular race.

Mother Nature smiled on EPFL this past weekend, as several thousand people attended the first-ever EPFL Drone Days. This special event was devoted entirely to aerial robotics in all its forms – whether for competition, fun, research or industry.
Attendees were treated to three days of thrilling races over the middle of campus, including a night race lit by LEDs and the finals of the Swiss Rotor Sports Association (SRSA) Cup on Sunday. The winner was Dario Neuenschwander – alias FPVader – from Zurich. Switzerland's top four pilots have now qualified for the European Rotor Sports Association (ERSA) Euro Cup 2017.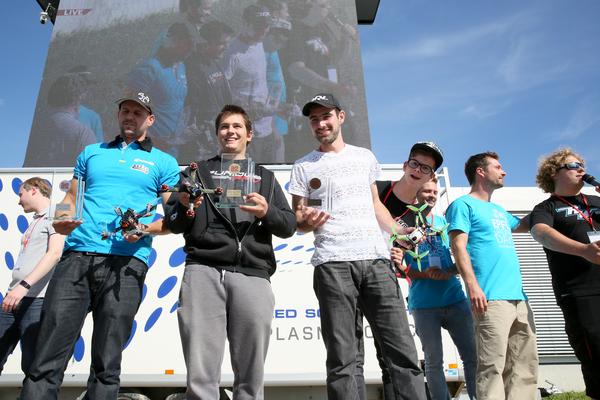 Dario Neuenschwander (in black), won Sunday's final
Throughout the event, research and innovation were the dominant theme, with stands displaying drones of the future, along with demonstrations and workshops for all ages. Spectators were given the chance to fly a drone, either on a simulator or in the flight zone set up for first-time pilots. A series of presentations gave the public a glimpse at the many uses for drones – including package delivery, humanitarian work and wildlife protection – and clued them into some of the legal considerations concerning the use of drones. The World Air Sports Federation also put together a two-day conference featuring expert speakers in the areas of sports, industry and safety.
EPFL looks forward to running EPFL Drone Days again next year, in the hopes of making the event a fixture in the field of aerial robotics.
---
---