Festivities kick off for the Rolex Learning Center's 10th anniversary
The Rolex Learning Center (RLC), EPFL's iconic and multipurpose building, has turned ten. To mark the occasion, the School is holding a series of special events that will kick off today and run through next spring.

The RLC opened its doors to students, researchers and the broader community in February 2010 and was officially inaugurated on May 27th of the same year. Designed by architects Kazuyo Sejima and Ryue Nishizawa of Japanese firm Sanaa, the RLC is intended to be both a forum for learning and knowledge sharing and a comfortable place to meet up and work. It now stands as the iconic campus building and has become a reference in the field of modern architecture.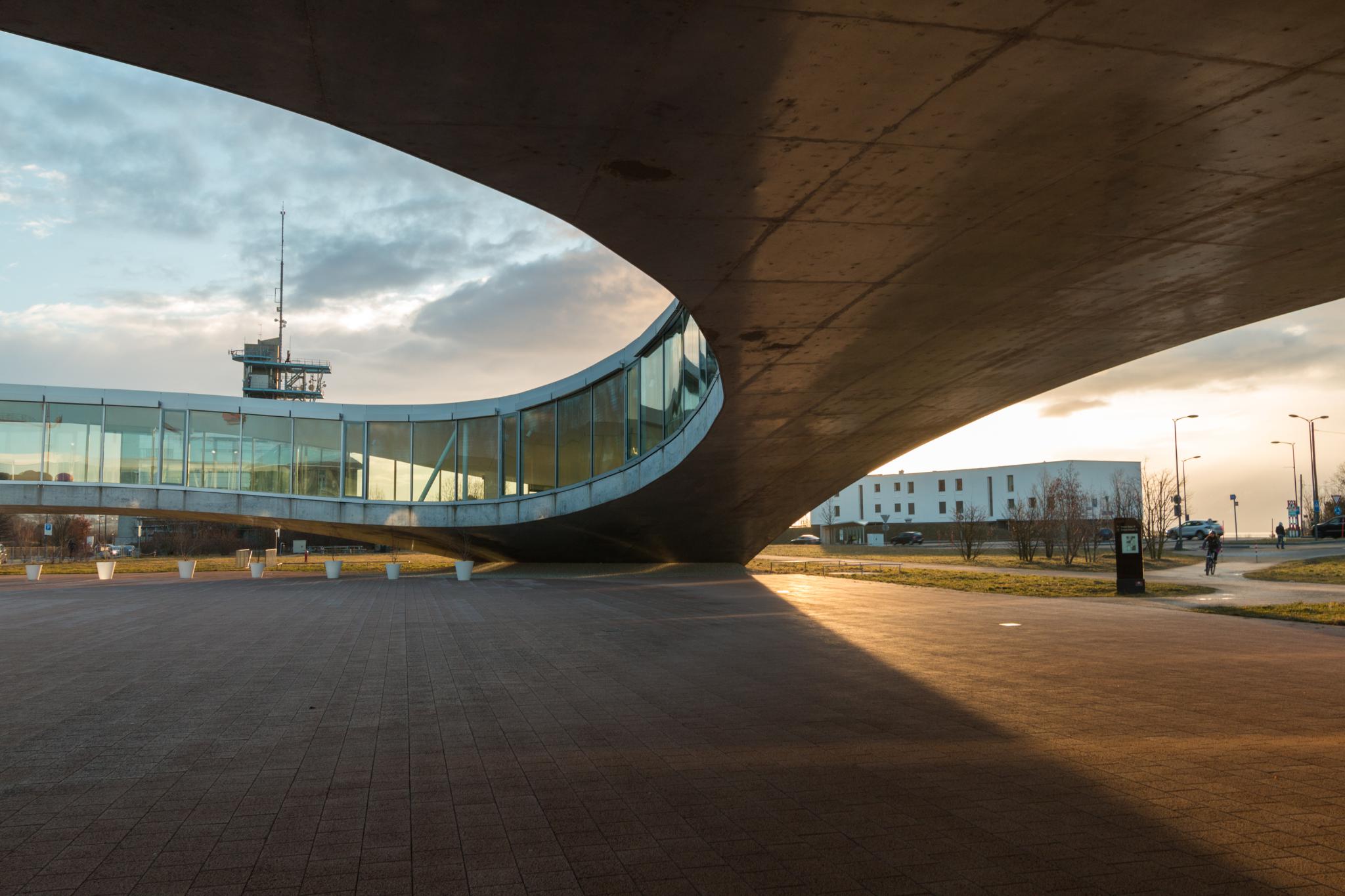 Rolex Learning Center © Jamani Caillet / EPFL
To commemorate the RLC's 10th anniversary, EPFL is holding a series of special events between May 2021 and April 2022. It is kicking off today with an online ceremony featuring Martin Vetterli, President of EPFL, Patrick Aebischer, President Emeritus of EPFL, and the architects Kazuyo Sejima and Yumiko Yamada.
Our community has completely embraced the Rolex Learning Center, to the point where the building – with its unmistakable architecture – has become our unofficial mascot!
A building that reflects vision
At the RLC's inaugural ceremony, then-EPFL President Patrick Aebischer said: "The Rolex Learning Center embodies our School perfectly – a place where traditional boundaries between disciplines are blurred, and where mathematicians and engineers can meet with neuroscientists and microengineers to dream up technology that will improve our daily lives." A building intended to reflect a vision – that was the concept that inspired the two architects in their design. Through its distinctive, fluid lines and carefully arranged spaces, the RLC fosters learning and sharing. Nothing has been left to chance; even the building's interior, with its "rolling hills," is perceived as a natural extension of its surrounding environment.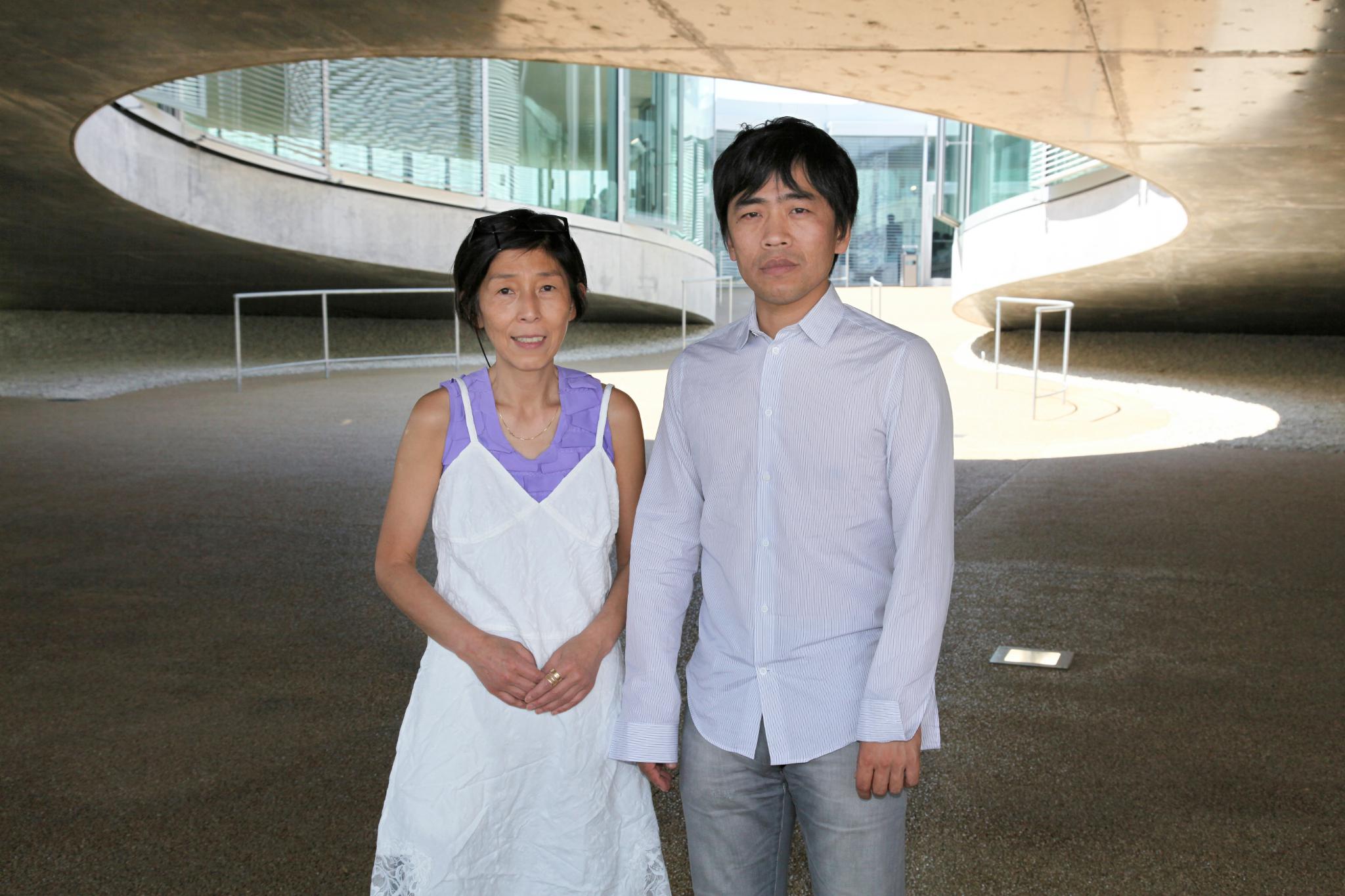 Architects Kazuyo Sejima and Ryue Nishizawa in front of the RLC © Alain Herzog, EPFL 2010
In addition to expressing a vision for EPFL, this over 20,000 m2 structure is a feat of civil engineering. The experts who oversaw the construction work, which ran from 2007 to 2010, came up with innovative methods to meet the challenges posed by the building's undular shape. They succeeded in creating a unique and unified space in which meld a state-of-the-art library, large common areas, a lecture hall, a café, and areas for studying and relaxing.
Celebrating and challenging architecture
The RLC is just as contemporary and remarkable today as it was a decade ago. After the kick-off ceremony, the festivities will continue at EPFL with a vast program of commemorative events.
These will include the RLC Dialogues – a series of monthly talks held by Archizoom where two experts from different fields will explore modern issues related to the built environment. The Dialogues will give participants a valuable opportunity to share their knowledge, experience and opinions. The first one will be held on May 26th with writer Brian Dillon and Christophe van Gerrewey, the head of EPFL's Architecture, Critique, History, and Theory (ACHT) lab. Van Gerrewey will present the new book, Savoir supérieur (EPFL Press), which walks us through the history of the RLC.
Another commemorative event will be the Affirming Action Symposium, given by EPFL's Institute of Architecture on May 29th. At this symposium, 15 female architects from around the world will discuss how their profession can respond to today's shifting architecture landscape.
A year of celebration
Similar events with a spotlight on architecture will continue until spring 2022. For instance, EPFL will exhibit the models submitted by all the architecture firms that competed for the project and will put on talks open to the public by internationally renowned architects.
Each event will be an opportunity to discover (or rediscover) this exceptional building, instantly recognizable by its curved roof, shallow inclines and wave-like terraces winding around a series of internal courtyards.

















---
---