Feminist strike : How far we've come... and how far we have to go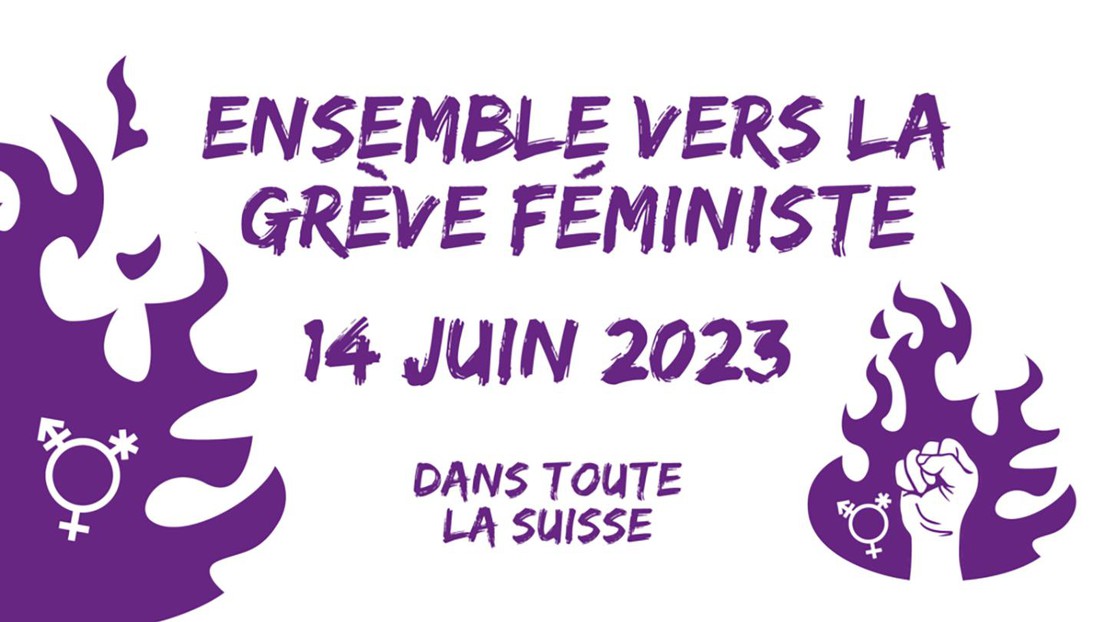 June 14 is an important date for the fight for gender equality in Switzerland! Also on the UNIL and EPFL campuses.

On June 14, 1981, ten years after the extension of the right to vote to women citizens in 1971, the Swiss Constitution underwent a further amendment in favor of equality, with the adoption of Article 4 (now Article 8, para. 3) on equality between women and men.
On June 14, 1991, in view of the lack of progress made by the legislative and executive authorities in this area, the first women's strike in Switzerland took place. The June 14, 2019 strike mobilized over half a million people, with actions in the workplace and demonstrations in the cities.
Why another strike call in 2023?
In Switzerland, women continue to earn lower wages and pensions than men. They continue to take on more unpaid work. And many women still face discrimination and harassment. The demands formulated for the 2023 strike day therefore relate to these issues.
What progress has been made since 2019?
Since the 2019 mobilization, the following measures have been put in place at EPFL in response to the demands in the manifesto (in French) sent to the upper Management:
Introduction of parental leave for the partner.
Greater flexibility in work organization.
Introduction of paid days off to care for a close relative.
Increase in the number of daycare places.
Introduction of awareness campaigns for respect, against harassment and discrimination, and online training for the whole community.
Creation of a new system, combined with the creation of two new positions, to prevent and manage situations of harassment and discrimination.
Introduction of gender-neutral sanitary facilities (toilets, changing rooms and showers).
Provision of free menstrual products on the EPFL campus.
Online training to raise awareness of gender bias and other implicit biases.
Definition of principles on inclusive communication, accompanied by practical workshops, guidelines and video capsules.
And last but not least: The percentage of women professors has risen from 16% in 2018 to 23% in 2022
Events on June 23, 2023
A stand will be set up at the IC faculty (hall of BC building), from morning until 3:30 pm, to provide information on the strike and prepare materials for those wishing to take part in the demonstration in the city of Lausanne.
Departure at 4:30 pm from the Esplanade, in front of the AGEPoly office, to the metro station.
Polyquity and other associations are calling for people to join the actions organized on the UNIL campus.
As in 2019, participation in actions organized on campus can take place during working hours.
---
---