Europe selects two EPFL projects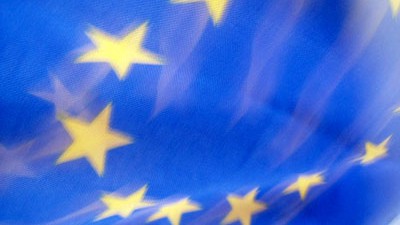 From the 26 projects submitted on December 4, 2010, the European Union has accepted two of EPFL's proposals for the final selection. Unveiled on Wednesday, May 4 in Budapest, the finalists are in the running to receive a grant called "Future and Emerging Technologies" (FET 11) Flagship of nearly one billion euros.

The European Flagship initiatives are research grants with no equivalent anywhere in the world, providing nearly one billion euros in funding over ten years. They will be allocated by the EU as part of the Future and Emerging Technologies (FET) program. Under the Hungarian presidency, the European Commission has announced its preliminary selection of six projects in Europe, including two from EPFL. The candidates have until the end of the year to refine their proposals and make their case.

Guardian Angels – tomorrow's everyday technologies
The Guardian Angels project, led by the teams of Adrian Ionescu (EPFL) and Christopher Hierold (Swiss Federal Institute of Technology Zurich) seeks to design and produce completely new electronic components that are energy-autonomous, integrated into our daily lives, and low-cost. This vision of the future involves miniaturization, using unexpected resources such as movements of the human body, light and variations in temperature, as well as a seamless integration with everyday objects. The new sensors will easily be able to provide comfort and security for all.

Human Brain Project – simulating the human brain
An outgrowth of the Blue Brain Project, the Human Brain Project aims to create a simulation of the human brain – a revolutionary research tool in neuroscience. To achieve this, Henry Markram's group is going to develop completely new technologies. In medicine, for example, a research and testing platform will be used to develop new medicines and appropriate treatments. In informatics and robotics, the researchers will draw their inspiration from the human being's astounding brain capacities. The scientists are preparing a true technological revolution that will improve our quality of life and will ultimately aim to generate a computur simulation of a complete human brain.
These projects, headed by EPFL, bring together several European teams. "This critical mass of experts from different European countries is needed to solve our society's challenges," explains Henry Markram.
It is also a unique opportunity for Europe to stay at the forefront of global technology. As Adrian Ionescu states: "By bringing together European universities and high-tech industries, long-term research in energy and nano-technologies will become a reality."
Links:
http://www.fet11.eu
http://www.ga-project.eu
http://www.humanbrainproject.eu
---